By Cheryl Magness
In the early morning hours of Tuesday, May 29, Immanuel Lutheran Church in St. Charles, Mo., experienced a devastating collapse of the entire baptismal side of its interior sanctuary ceiling facade.
The building was empty at the time, and no one was hurt. Some residents in the surrounding area reportedly felt a "rumble" at the time of the collapse.
The Rev. Scott Schmieding, senior pastor at Immanuel, is "especially thankful for God's mercy that no one was present" in the building.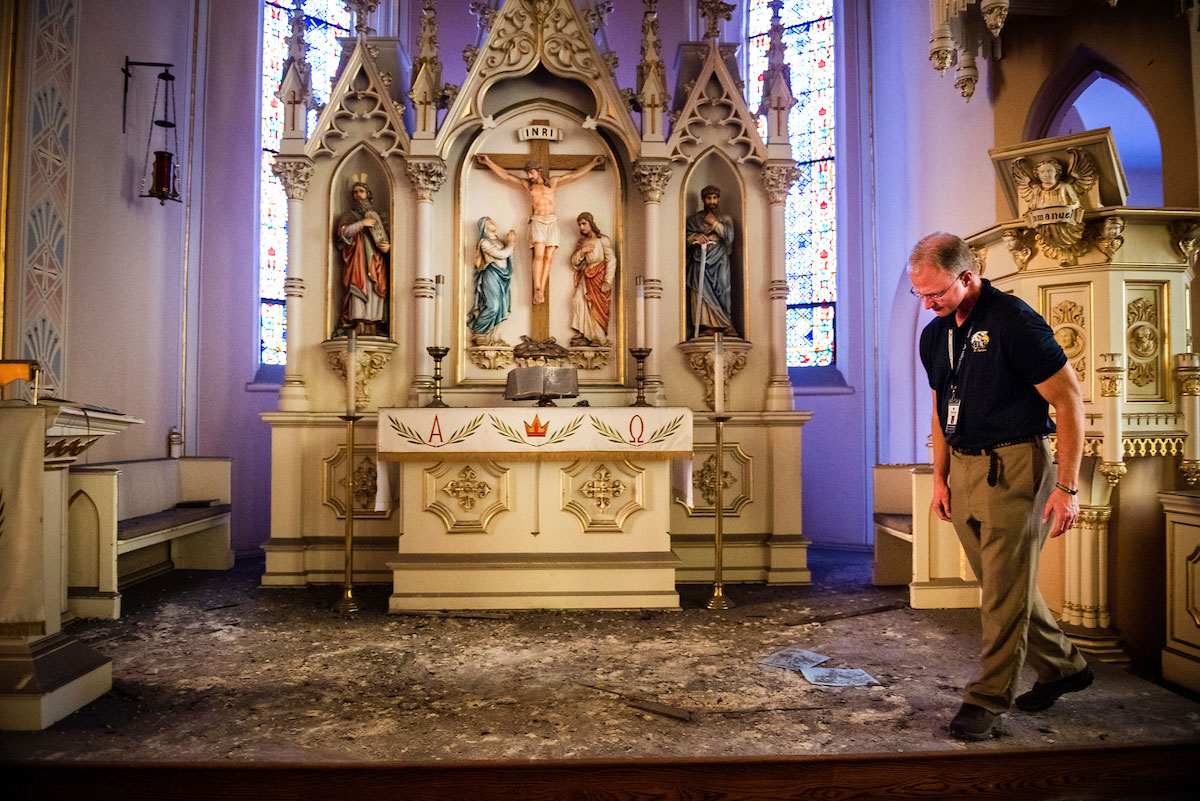 "Immanuel members are trusting in God to guide and provide as we move forward in faith to restore and rebuild," he said. "This disaster is uniting God's people at Immanuel and is an obvious reminder Christ's Church is not a building, but is comprised of the 'living stones' of His chosen, baptized, forgiven people."
The Immanuel sanctuary is one of the oldest buildings in St. Charles County. It was built in just over nine months in 1867 and dedicated the same year on the 350th anniversary of the Reformation. The congregation celebrated the building's 150th anniversary on the 500th anniversary of the Reformation in 2017.
The cause of the ceiling collapse has not yet been identified, although Schmieding says the hymn "Abide With Me" (Lutheran Service Book 878) may provide a clue: "Change and decay in all around I see."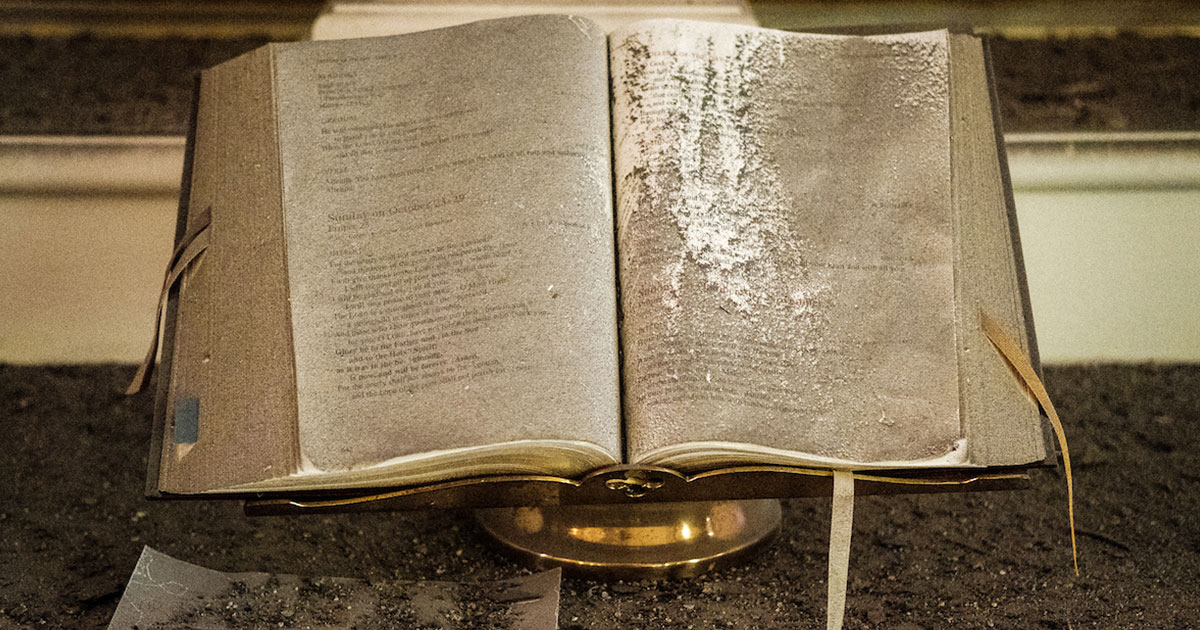 The process of filing an insurance claim has begun, but is still in the early stage.
"We are navigating the maze of daily consults with engineers, adjustors, attorneys, air-quality specialists, contractors and other experts as we develop a plan and timeline for rebuilding," Schmieding told Reporter.  
The damage to the sanctuary and its contents was extensive and is expected to cost hundreds of thousands of dollars to repair.
The collapse destroyed pews, hymnals and other furnishings, as well as a 2015 Yamaha grand piano and a 29-rank, three-manual Wicks pipe organ installed in 1959. The altar was not harmed. 
Because the sanctuary is not currently usable and is not expected to be for quite some time, all worship services are currently being held in the church's fellowship hall.
Asked about the outlook for rebuilding, Schmieding said the timeline is not yet known, "but we hope and pray … [it] will go faster than the remarkably short nine-month span it took to build it originally in 1867!"
Schmieding is encouraged by the outpouring of those who have expressed sympathy and concern about the ceiling collapse.
"Immanuel is experiencing God's abundant blessings through the wonderful responses of other LCMS congregations, various Christian congregations, and countless people in greater St. Louis/St. Charles and around the nation through their encouragement, prayers and generosity," Schmieding said.
An Immanuel Sanctuary Restoration Fund has been started at gofundme.com. Donations may also be mailed to Immanuel Lutheran Sanctuary Restoration, 115 South Sixth St., St. Charles, MO 63301.
Posted June 11, 2018