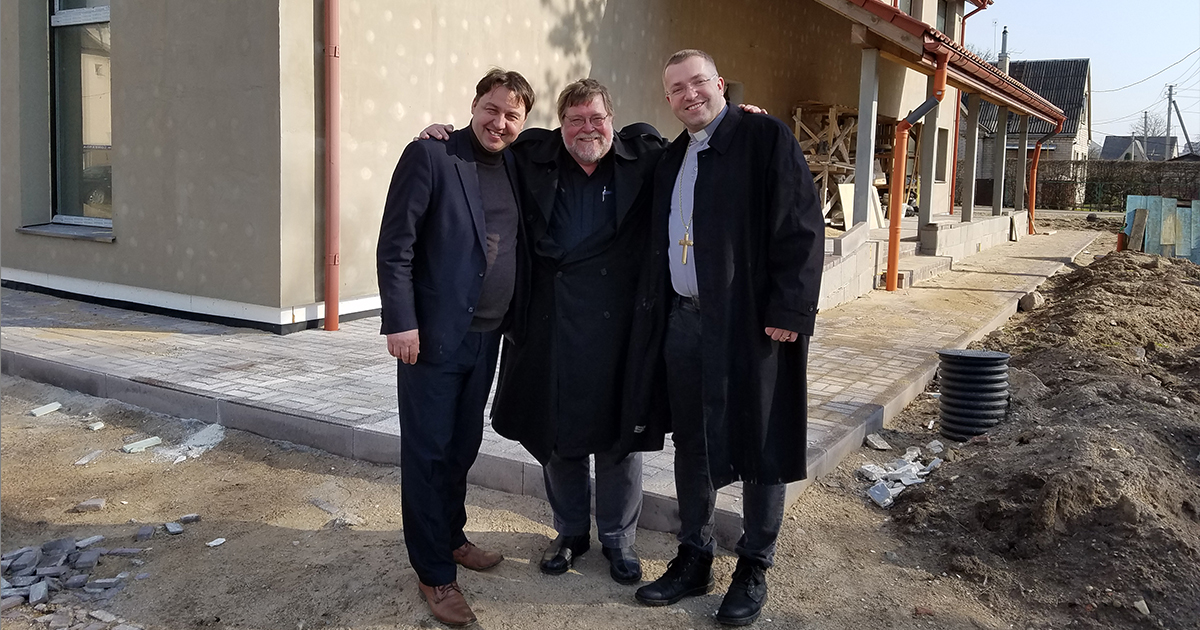 Lithuania
On Aug. 18, the Evangelical Lutheran Church of Lithuania (CELCL) dedicated a new chapel and residential drug and alcohol rehabilitation center in Garliava, Lithuania.
Built with financial support and volunteer help from the LCMS and others, the Garliava center is a continuation of the Gabrielius rehabilitation center, a project started in 2008 to help people fight drug and alcohol addiction.
Participants who have successfully completed the 70-week rehabilitation at Gabrielius will be trained at Garliava to take responsibility for management of their own household, employment and finances.
CELCL Bishop Rev. Mindaugas Sabutis said at the dedication, "We took a shabby house and saw it become a place of hope, a place where others can learn of the hope they have in Jesus Christ. God, who guided every step, makes everything new."
After World War II, the parish at Garliava vanished. Today it holds regular worship services for its members and currently serves about 50 families from the surrounding community near Kaunas, Lithuania.
Posted Sept. 21, 2018