By Pamela Nielsen
Hilo, Big Island, Hawaii — The world has moved on, satiated by the early photos and live news footage of the Kilauea volcano eruption that began May 3.
Yet  weeks later, the spectacular bursts of fiery lava, frequent earthquakes and steady swallowing of streets, homes, businesses and beaches continue with no end in sight. 
As reported by Hawaii News Now, "Since eruptions started May 3, more than 700 homes have been lost to lava and several communities decimated or left unrecognizable.
"On Wednesday, officials confirmed that lava breakouts from a vigorous channel that's flowing to the sea destroyed three more homes. … Meanwhile, hundreds of other homes have sustained damage, are unlivable because of volcanic emissions or are inaccessible.
"And thousands remain displaced, stuck in a months-long cycle of explosive events at Halemaumau Crater, ash rising, air pollution and an ongoing flow of lava into the ocean."
Families displaced
There is one LCMS congregation and a preaching station on the island. The Rev. Mark Zier, pastor at Christ Lutheran Church in Hilo, Hawaii, says his parish is located about 25 miles from the eruption site.
His congregation was swift to offer what aid they could to people displaced by the initial eruption and lava flow.
The congregation reached out to LCMS Disaster Response and received a grant enabling them to purchase and distribute gift cards to those displaced by the lava flow.
The gift cards may be used for living expenses such as groceries or meals, temporary lodging and gasoline.
In addition, a district-wide appeal for assistance organized by the LCMS California-Nevada-Hawaii District began on July 17.
Zier says Orphan Grain Train, an LCMS Recognized Service Organization, "will be receiving donations on our behalf and also contributing financially to assist us in aid for four families we will be identifying from some of the recipients of the gift cards provided by LCMS Disaster Response."
The church hopes to be able to help an additional three or four families with other donations they receive.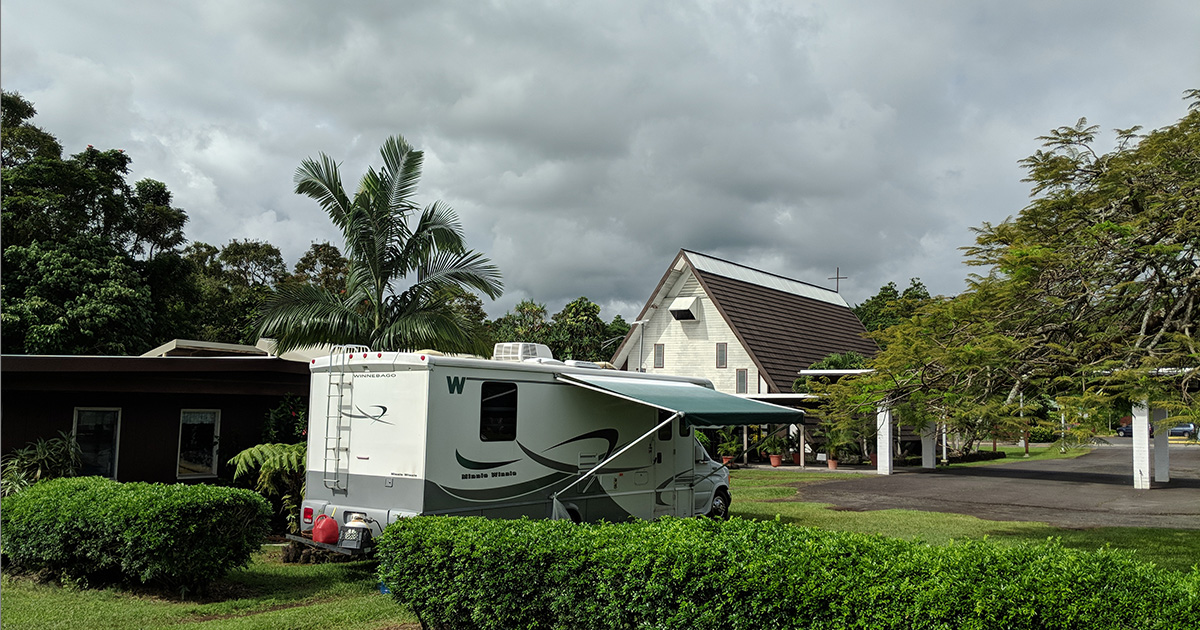 In addition, Zier reports that the congregation has been helping several families connected to the parish with temporary housing, including allowing a displaced family of four to live in and park their motor home on the church parking lot.
"In terms of the gift cards that we're distributing through the generous grant of the LCMS," says Zier, "obviously each of the affected families from our congregation have received one, but they [also] have neighbors and friends who we have been able to bless with this assistance.
"Other members have extended family who have lost their homes or been displaced. Co-workers and classmates of our people are receiving these cards, which include a note from me with my contact information and an invitation to contact us if we can provide a Stephen minister or other spiritual and emotional support." 
Zier explains that many residents in the disaster area are retirees or working-class families who have mortgages on their homes and will not be able to rebuild them, as the land is uninhabitable.
At the same time, they face the added costs of monthly rent in a new residence for the foreseeable future, just as the volcano also has caused a significant decline in jobs and businesses that support tourism, a major industry on the island.
Spiritual care
Zier describes a highly "spiritual" culture across the island chain with a diversity of religious beliefs that often emerge as a blend of tribal, Eastern and Christian views.
He notes that people are open to religion, making it fairly easy to talk about spiritual matters because there is a general respect for it across the islands.
Zier intentionally looks for ways to "speak Christ and the Gospel into everyday conversations."
Asked about how he is addressing the question of Hawaiian folklore regarding Pele, the goddess of fire and volcanoes, Zier responds, "I have been trying to simply ask the question in appropriate settings and times, 'Imagine — if Pele is this powerful, how much more powerful is the God who created all the earth, including the magma and lava?' "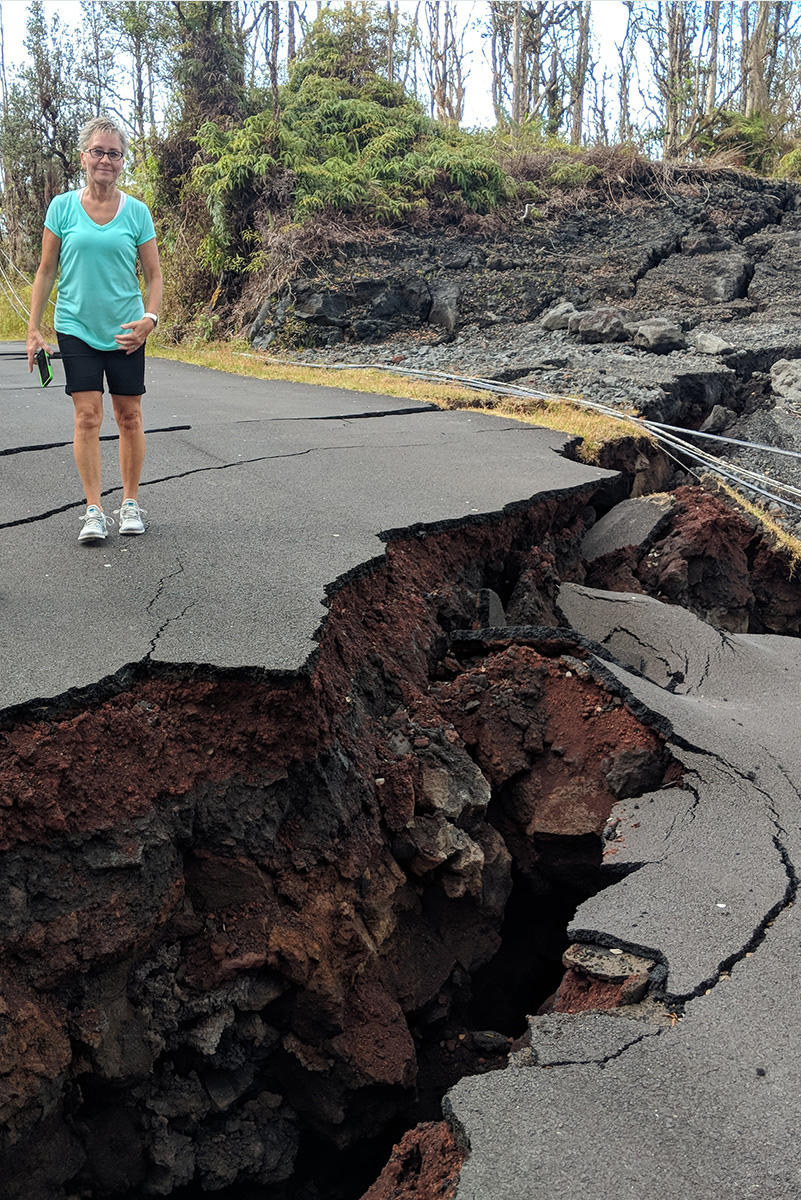 Economic fallout
The loss of tourism is significant.
A prime example includes a woman the congregation has been helping support as she moved from homelessness to a stable life. She has four young children and has been able to get a job as a housekeeper at a local hotel and rent her own apartment.
With the lack of tourists, Zier says, "her hours have been cut from five days to only two a week. She's not sure how she's going to make her rent, which could put her back out on the street." The parish is working with a social service agency to assist her, and her situation has improved.
The eruption only directly affects about five percent of this island. "There's a reason it's called 'The Big Island,' " Zier says. "All of the other Hawaiian Islands could be placed on this one and there would be room left over. Hawaii is still a beautiful and safe place to visit."
No end in sight
There's no way to know when the eruption and lava flow will end and no predicting where the lava may break out from another fissure or breach the banks of the "river" flowing over eight miles to the ocean.
On Thursday, July 12, a public charter school was covered by the ever-expanding river of lava, and a popular park with warm ponds was destroyed.
Precipitation in the forecast opens up the possibility of acid rain, which can contaminate water sources on the island. 
Zier sees how the constant stress, tension and uncertainty affect the entire community.
"There's a lot of sadness for families who have lived here for generations as they see places destroyed where they have gathered for celebrations and relaxation," he explains. "The grief over the losses goes far beyond the homes and businesses that have been taken.
"Our vision in everything we do is to help people experience Christ's love. That happens in many ways. We know that in Christ we have all we need and certainly peace that passes human reason. We see and hear the sense of relief when we serve these people. They have some hope again."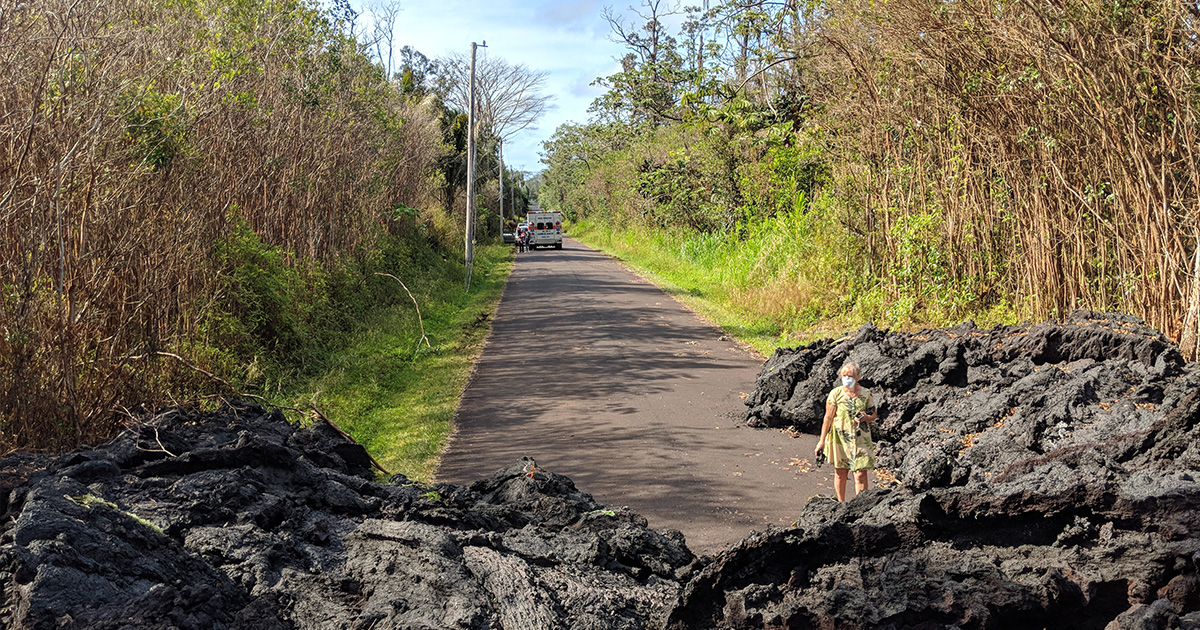 "The lava continues to flow, but God's mercy and grace do, too."
The members of Christ Lutheran Church and their pastor are grateful for the many calls, emails, prayers and offers to help that have come from across the Synod.
Zier and his congregation "have been amazed by the outpouring of prayer and gifts so far. Individuals, congregations and schools from New York, Washington, Florida, Virginia and Kansas have been raising funds to help. With these and other gifts, we're able to make a significant difference in people's lives.
"Our own members have donated food and supplies, and some have taken the Red Cross Training to volunteer at the shelters. The lava continues to flow, but God's mercy and grace do, too."
For more information about how to help those in Hawaii who have been affected by the volcano, contact LCMS Mission Advancement at 888-930-4438 or mission.advancement@lcms.org.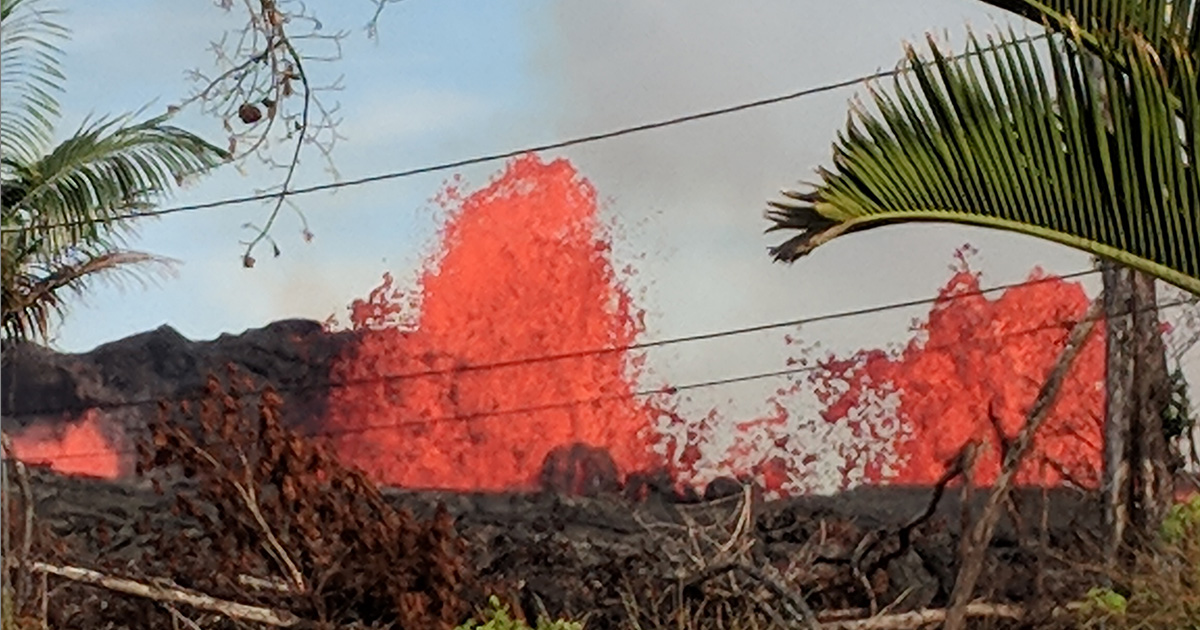 Posted July 17, 2018