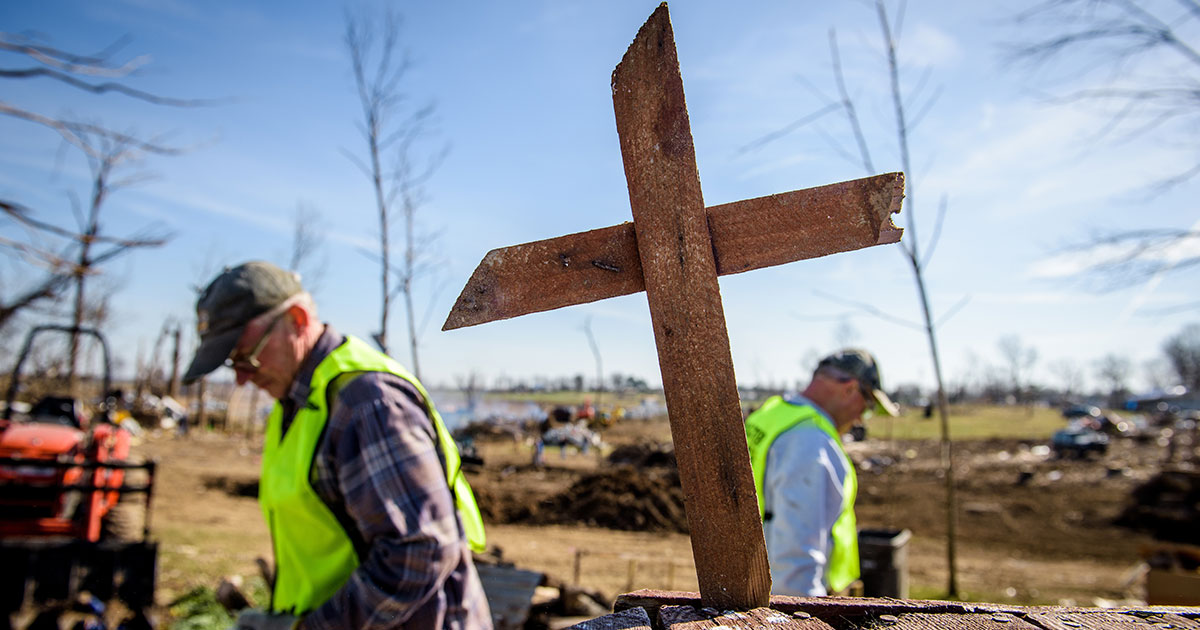 Registration is open for the 2018 LCMS National Disaster Response Conference, set for Oct. 16–18 at Concordia Seminary, St. Louis.
The conference theme is "Lift High the Cross: The Comfort of Christ for Those Who Suffer." Attendees will hear about practical ways to show Christ's mercy to those whose lives have been deeply affected by disaster.
Scheduled sessions and presenters include:
Legal issues in disasters — Rusty Huseman, legal counsel to the LCMS Florida-Georgia District.
Interfacing with FEMA, government agencies and other resources after a disaster — John Pyron, director of disaster services for Lutheran Social Services of Central Ohio.
Tips on organizing and deploying district teams — Deaconess Kathy O'Day, LCMS Northern Illinois District disaster response coordinator.
The role of parish nursing during a crisis — Deb Hammen, parish nurse at St. John's Lutheran Church, Glendale, Wis.
Lutheran schools caring for the community in a time of tragedy — Jeremy Schamber, principal at Martin Luther School, Joplin, Mo.
Church worker care — Rev. Dr. Rick Armstrong, Lutheran Counseling Services, Orlando, Fla.
There will also be case studies on past disasters in Florida, Haiti, Puerto Rico and Texas; comments from LCMS President Rev. Dr. Matthew C. Harrison and LCMS Director of National Mission Rev. Robert Zagore; a banquet presentation with singing led by the Rev. William Weedon, director of LCMS Worship; and daily worship in the seminary's Chapel of St. Timothy and St. Titus.
All sessions will take place in Werner Auditorium.
Registration for the conference is $30 per person and includes all lunches, dinners and the conference banquet. Breakfast is not included.
Attendees are responsible for their own lodging. The Hilton St. Louis Airport Hotel is offering conference attendees a discounted room rate of $74, based on availability. For reservations, call the Hilton at 314-426-5500 and mention the LCMS National Disaster Conference.
Visit the event webpage to view schedule and register online.
For more information about LCMS Disaster Response, go to lcms.org/disaster, call 888-843-5267 or email disaster@lcms.org.
Register online
Posted June 12, 2018