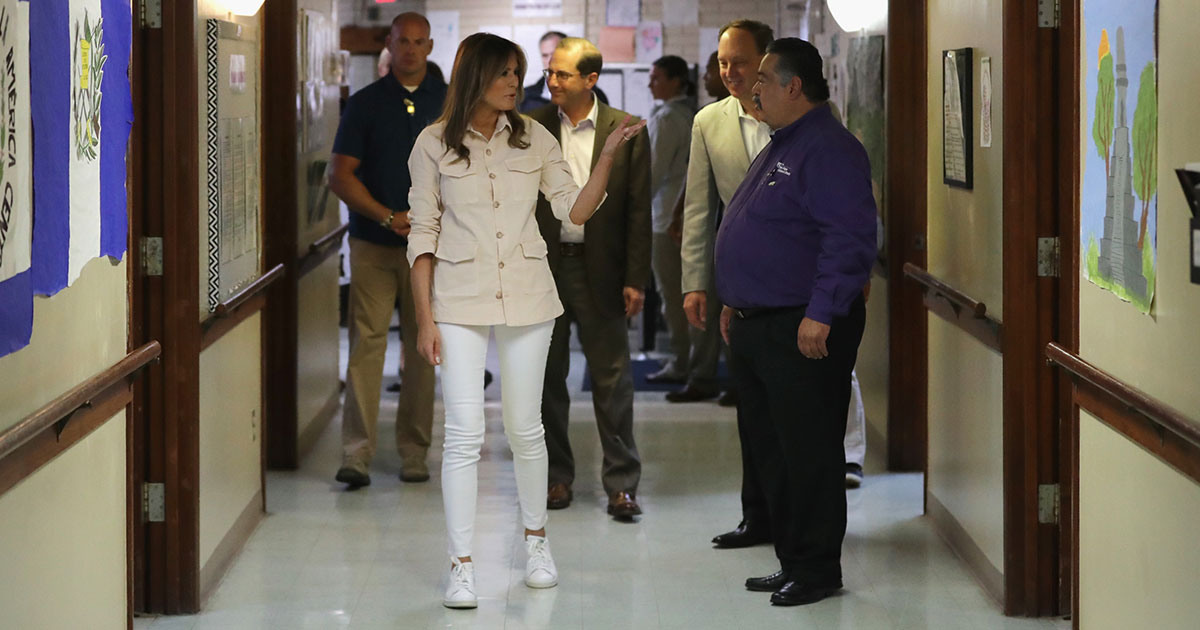 By Cheryl Magness
For more than a decade, Upbring — a Recognized Service Organization of The Lutheran Church—Missouri Synod — has been working with the U.S. Office of Refugee Resettlement (ORR) to provide emergency shelter to undocumented children. In order to begin serving as a "volag," or volunteer agency with ORR, Upbring had to meet certain qualifications, including a commitment to provide a specific group of services to the refugee children it receives.
Upbring has now worked with undocumented children under three different presidential administrations, and CEO Dr. Kurt Senske says that while "the laws and regulations change … at the end of the day our job remains the same: to serve those who have nothing, to care for 'the least of these' like our own, and to the extent possible, to reunify them with a sponsor or family member who can care for them."
A Recognized Service Organization, or RSO, is a 501(c)(3) not-for-profit organization that, while independent of the LCMS, fosters the mission and ministry of the church, engages in program activity that is in harmony with the Synod's boards and programs, and respects and does not act contrary to the Synod's doctrine and practice.
The LCMS currently has close to 200 RSOs with which it partners to serve God's people in a variety of situations. By offering expertise and resources beyond what congregations and districts alone can provide, RSOs extend Synod district and congregation ministry into the local communities and populations they strive to serve.
Breaking the cycle of abuse
For over a century, Upbring operated under the name Lutheran Social Services of the South but decided to change its name when it shifted its primary focus to caring for children.
Today Upbring works to break the cycle of child abuse by providing children with what it sees as the five markers of success: safety, life skills, health (physical, emotional and spiritual), education and vocation. Toward that end, Upbring provides a vast array of services, including schools, adoption services, residential treatment centers and disaster response.
Upbring's work with undocumented minors is carried out in two emergency shelters in Corpus Christi and McAllen, Texas, and a network of transitional foster-care homes in Corpus Christi and El Paso.
In 2017, Upbring served 1,349 unaccompanied children; in 2018, it expects that number to exceed 1,500.
Children typically stay in Upbring's care for 27 to 60 days. During that time, their physical and emotional health are assessed, they are assigned a case worker, and they live in a homelike setting while receiving 7-1/2 to 8 hours of education daily and regular outdoor recreational time.
Visit from the First Lady
Recently, First Lady Melania Trump visited Upbring's New Hope Children's Center in McAllen. According to an official statement, her goals were "to thank law enforcement and social services providers for their hard work, lend support and hear more on how the administration can build upon the already existing efforts to reunite children with their families."
Describing the First Lady's visit, Senske says, "I've done a number of these types of tours with politicians and … you could tell that [Mrs. Trump] wanted to be there. She had true compassion for the children, spent time in three different classrooms and engaged in conversations during all those situations.
"It was very uplifting for the children and the staff, and you could feel her warmth and her concern."
Multiple news outlets reporting on Mrs. Trump's visit to New Hope referred to it as a "detention" center, a misnomer Senske would like to correct.
"We are an emergency children's shelter," he explains, noting that a detention center is defined differently by the government than a shelter. "The media got that really confused."
Care for the whole child
The majority of children who come to Upbring arrive from Latin America and, upon doing so, receive an age-appropriate Spanish-language Bible. During Mrs. Trump's visit to New Hope, a staff member at the shelter shared the story of one of the children approaching the staff member with Bible in hand and asking, "Can we study together?" The answer was yes, aptly illustrating Upbring's commitment to the nurture of children in both body and soul. 
Upbring recently applied and received approval for a $100,000 grant from the LCMS to assist in its work of bringing mercy to unaccompanied immigrant and refugee children along the southern border, work that is only increasing in urgency.
Senske says the funds will be used to care for children in Texas, both undocumented children as well as those in residential and foster care.
He notes Upbring's "deep, strong ties" to the LCMS Texas District as well as Upbring's status as the only LCMS RSO that is recognized as both a social service and an education RSO. This dual status is reflective of Upbring's emphasis on not only providing for the physical care of children, but also laying the educational groundwork for the skills they will need to be successful in U.S.-based classrooms.
To find out more and support the work of Upbring, visit upbring.org. To support LCMS mercy work on the border and throughout the world, visit lcms.org/how-we-serve/mercy.
Posted July 3, 2018