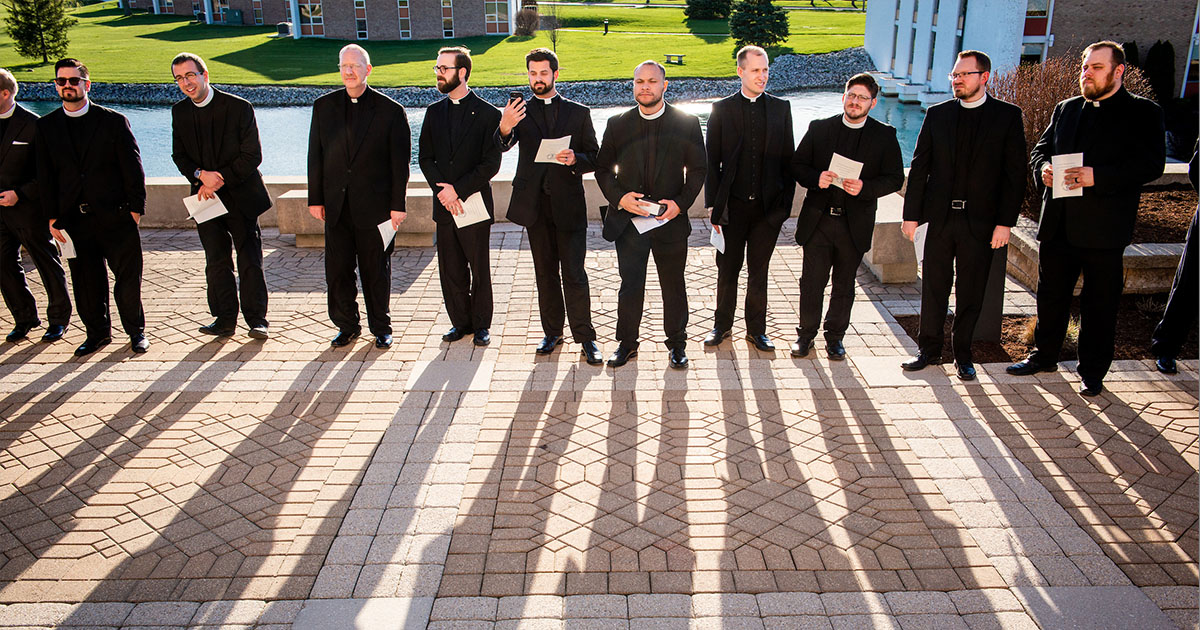 In 2018, as in the past, God's faithfulness has been shown through the generosity of LCMS donors.
These donors sent more than 100 missionary families into the world, brought relief to the suffering in the wake of disasters, and provided scholarships to international students at both seminaries — and these examples are a mere glimpse of the LCMS's witness and mercy efforts in 2018 as spurred on by the gifts of the Synod's supporters.
The LCMS offers a giving opportunity that allows contributions to accomplish all the efforts mentioned above, and more.
An undesignated gift to the LCMS, a "Together as Synod" gift, enhances domestic and international efforts to witness and show mercy to others, and to live life together as children of God. Undesignated gifts are not only flexible, but also cost-effective.
As 2018 comes to an end, supporters of the LCMS who are prayerfully considering making a year-end gift are encouraged to give a "Together as Synod" gift.
Methods for making a year-end "Together as Synod" gift are:
By mail
Make checks payable to the LCMS. In the memo line, write "Together as Synod" or "Unrestricted."
If you choose to give a designated gift, the memo line should be used to direct your gift (e.g. Global Mission Fund, Joint Seminary Fund, missionary name).
Envelopes should be addressed to The Lutheran Church—Missouri Synod, ATTN: LCMS Mission Advancement, P.O. Box 66861, St. Louis, MO 63166-6861 and postmarked by the U.S. Postal Service no later than Dec. 31. Please do not mail hard currency such as bills, coins or money orders.
By phone
The LCMS Mission Advancement Donor Care line will be staffed to accept credit card donations by phone at 888-930-4438. The Donor Care team will accept gifts by phone until 2 p.m. CST on Dec. 31.
Online
To be 2018-eligible, online gifts can be made with a credit card through Dec. 31 at 11:59 p.m. CST. Visit lcms.org/givenow to make a "Together as Synod" gift.
Text-to-Give
Make your "Together as Synod" gift using your credit card or Paypal account by texting STRONGTOGETHER at 41444. Eligible gifts can be made through Dec. 31 at 11:59 p.m. CST.
To donate appreciated or depreciated securities or make IRA direct charitable transfers, contact the LCMS Foundation at 800-325-7912. The Foundation's skilled gift-planning counselors will work with you to support the ministries you love — including those of your congregation and your preferred LCMS ministries.
---
The Synod's 2018 Annual Report (a partial fulfillment of 2016 Resolution 9-04A) —funded by a grant from Thrivent Financial — is available as a no-cost PDF download at lcms.org/giving/transparency.
Constituents unable to access the online PDF can request a printed copy by calling Mission Advancement at 888-930-4438 or emailing mission.advancement@lcms.org.
Posted Nov. 30, 2018