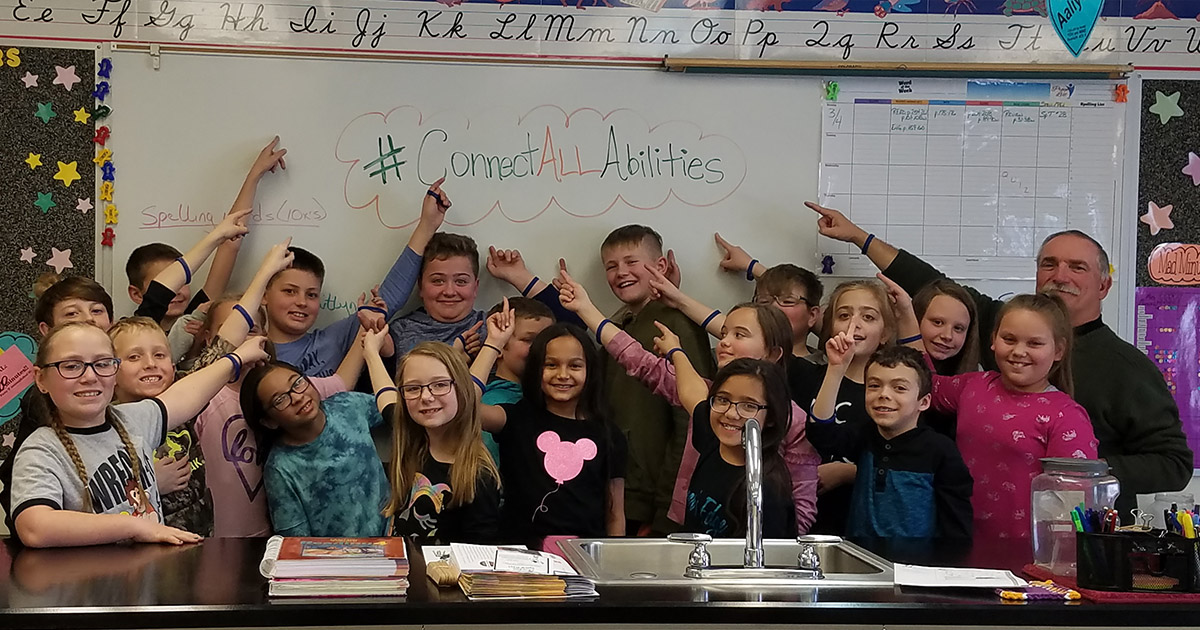 On April 17, Bethesda Lutheran Communities — an LCMS Recognized Service Organization that provides homes and other services for people with intellectual and developmental disabilities — observed the 115th anniversary of its founding during a celebration at its corporate headquarters in Watertown, Wis.
Dr. Mike Thirtle, president and CEO of Bethesda, noted that in the past, "[P]eople with intellectual and developmental disabilities were often viewed as being unwanted, unhealthy or defective. At best, teachers, doctors, medical specialists, employers, pastors, even parents, did the best they could, but often didn't know how to provide the kinds of services and assistance that people with disabilities needed to develop to their full potential."
Much has changed since that time, with organizations such as Bethesda working to provide those with developmental disabilities the opportunity to live in homes that accommodate their needs, gain skills for employment and lead lives that allow them to actively engage with their communities.
In March, Bethesda observed National Developmental Disabilities Awareness Month. The recognition month, created in 1987 by U.S. President Ronald Reagan, is an annual opportunity to celebrate the successes that have been achieved by people with developmental disabilities while also drawing attention to the progress that still needs to be made toward creating inclusive communities.
As part of its observance, Bethesda distributed thousands of blue #ConnectAllAbilities wristbands — to those supported by Bethesda, Bethesda staff, community partners, the Bethesda Auxiliary, congregations and more.
Drawing on Psalm 133, the wristbands display the motto, "Live Together In Unity." Wearers were encouraged to use them to start conversations about the mission of Bethesda and to take a picture of themselves wearing the wristbands and upload it to social media.
Thirtle said, "While National Developmental Disabilities Awareness Month may be over, the work continues — and we're excited to see how much more progress people with developmental disabilities can make in the months and years to come."
To see more photos from Developmental Disabilities Awareness month, or to get your own #ConnectAllAbilities wristband, visit bethesdalc.org/wristband.
Posted May 22, 2019