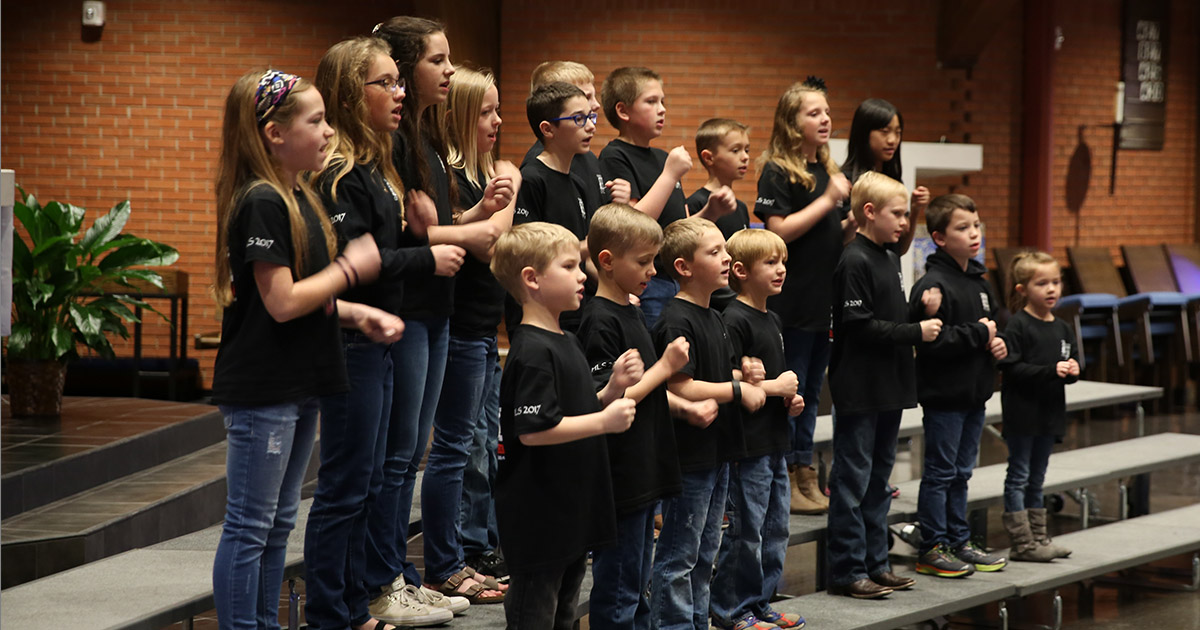 Talent showcase
Concordia University, Nebraska, Seward, Neb. (CUNE), hosted the 75th annual Gathering of the Talents April 6, with more than 200 elementary- and middle-school students showcasing their God-given talents on the CUNE campus. Students in grades 4–8 participated in more than 300 events in five divisions, including visual art, creative writing, drama, dance and musical performance. All submissions and performances were evaluated and given both verbal and written feedback by CUNE students and faculty, with an Outstanding Talent Award presented to students in each division.
Top debaters
The debate team at Concordia University, Irvine, Calif., placed second nationwide at the National Parliamentary Debate Association Championship Tournament. It is the seventh time in eight years they have finished in the top five among all universities. Their run includes two first-place finishes and four second-place finishes. The Eagles are the only squad in the country to place a team in the quarterfinals or higher at nationals for the last five years in a row.
Cheer champions
The cheer team at Concordia University, Ann Arbor, Mich., took home first place at the National Association of Intercollegiate Athletics Competitive Cheer and Dance National Championships in Davenport, Iowa, in March. The national title capped off a season that included first-place finishes at the conference and qualifier levels, as well as at the national championship preliminary round and national championship final round. Learn more about Concordia's national win and how to become a part of the team.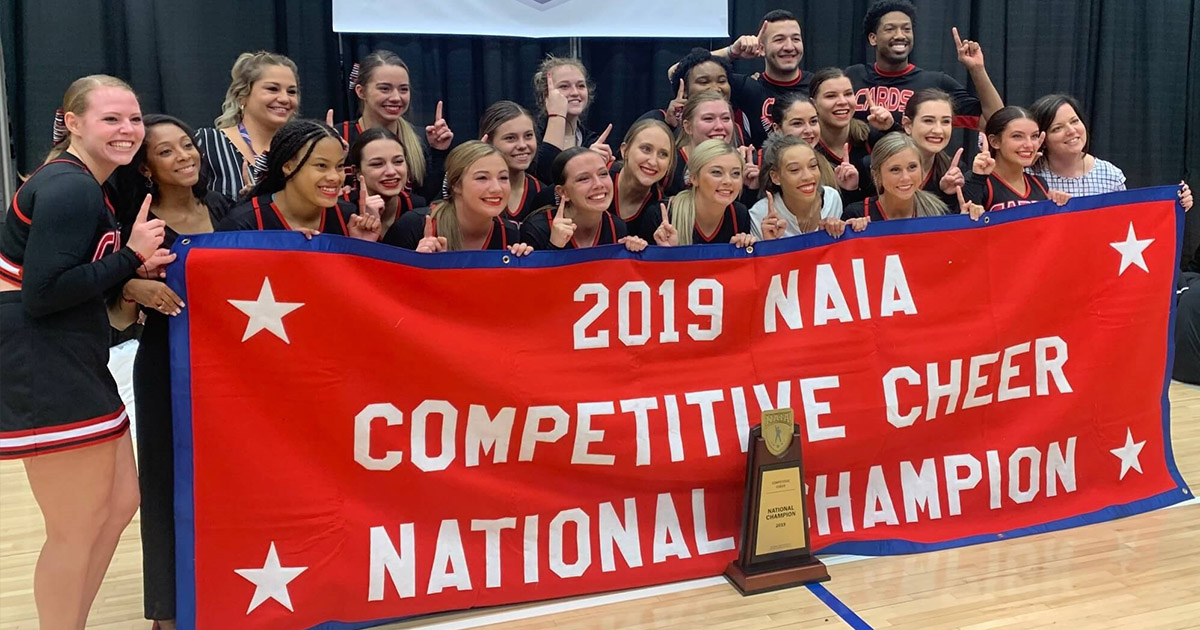 Productive professors
At Concordia College New York, Bronxville, N.Y., Assistant Professor of Biology Dr. Francine Morris has received a U.S. patent for her antibiotic design strategy. Morris' strategy could lead to a powerful tool against the threat of antibiotic-resistant bacteria. 
Exquisite Corpse: Studio Art-Based Writing in the Academy, an anthology edited by Assistant Professor of English Dr. Nathalie Virgintino, has been published by Parlor Press, and Associate Professor of Theology Rev. Dr. Joshua Hollman's co-edited book, Nicolas Cusa and the Making of the Early Modern World, has been published by Brill Publishing.
Expanding campus
Concordia University, St. Paul, St. Paul, Minn. (CSP), has officially closed on the purchase of the entire Central Midway Building, providing the university the flexibility to serve the needs of a growing student population. "With 'Vision 2024' launching this fall, the new facility will be an incubation center where innovative partnerships of private medical and business companies integrate with the rich academic, medical and business fields, preparing future employees and leaders for St. Paul, Minneapolis, and the national stage," said CSP Provost and Chief Operating Officer Dr. Eric E. LaMott.
Nursing shortage
By 2020, an unprecedented number of perioperative (operating room) nurses are predicted to retire, creating a shortfall that is exacerbated by a shortage of instructional opportunities. Concordia University Wisconsin, Mequon, Wis. Dean of Nursing Dr. Sharon Chappy has led an effort to begin to address the problem. Chappy, in cooperation with Advocate Aurora Health, has helped formalize a perioperative rotation among seven Wisconsin nursing schools and several Milwaukee-area Aurora hospitals and surgery centers. The cooperative caught the attention of Milwaukee's NBC affiliate station, TMJ4. Learn more and view the news segment. 
Servant leader
Concordia University Texas, Austin, Texas (CTX), honored the Rev. Dr. Alan Abel as a model of servant leadership in both his church and community with the awarding of the Rev. Dr. George T. Beto Leadership Award during Concordia's homecoming celebration in March. Abel graduated from Concordia Lutheran College in 1964 and went on to complete seminary and medical school. Abel served in various medical roles ranging from chief of surgery to chief of staff in Texas and Oklahoma until his retirement in 2016. In addition to volunteering with the Society of Philippine Surgeons in America, Abel has faithfully volunteered with his wife, Audrey, on Mercy Ships since 2013, bringing medical services to areas in desperate need.
Seminary news
CTSFW
Summer is a time for continuing education opportunities at Concordia Theological Seminary, Fort Wayne (CTSFW), Ind. 
The CTSFW Christ Academies for high school students considering church work are June 16–29. See ctsfw.edu/ca. 
CTSFW's Organist Workshops take place June 17–29 for beginners and June 24–28 for intermediate and advanced players (ctsfw.edu/musicworkshops). Additional continuing-education courses will be offered at sites across the country from May through November. Find out more at ctsfw.edu/ce. 
A Church Interpreter Training Institute will be hosted on the CTSFW campus June 13­­–16. The registration deadline is May 24. See lutheranfriendsofthedeaf.org/citi.
CSL
Pastors, church workers and congregation members are invited to the Concordia Seminary, St. Louis (CSL) Summer Workshop Series to explore contemporary topics that influence the practice of ministry and worship. Find out more at csl.edu/summerworkshops. 
Registration is now open for CSL's online Greek course, which begins Aug. 29. Interested students may register at csl.edu/product/online-greek.
Posted May 21, 2019