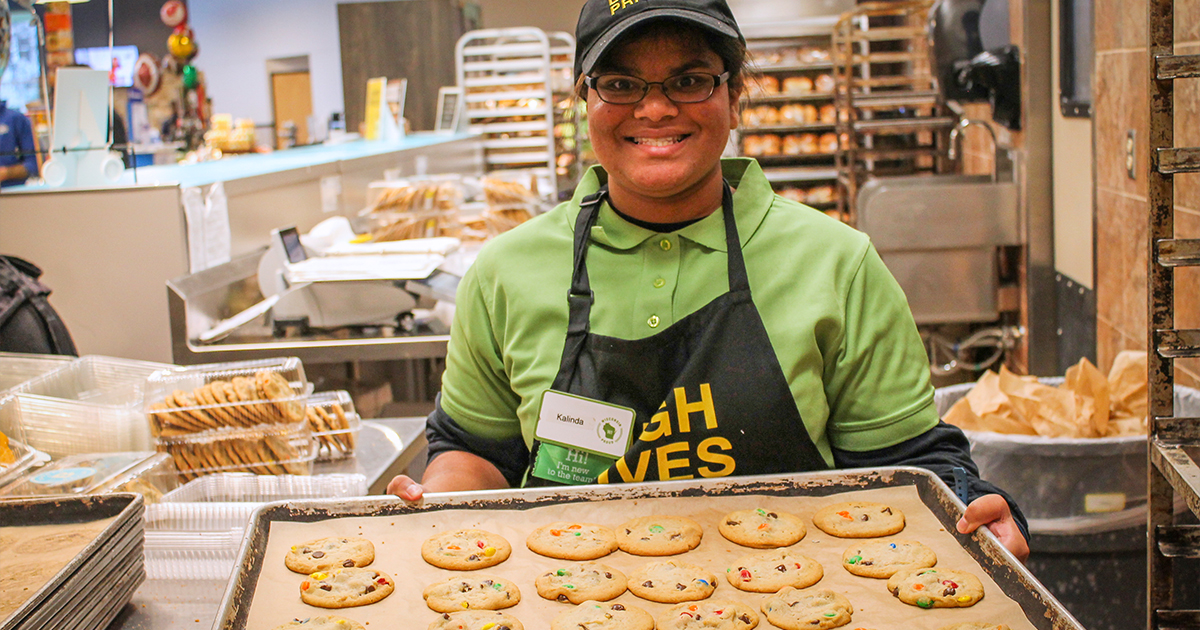 Bethesda Lutheran Communities, located in Watertown, Wis., is an LCMS Recognized Service Organization that has been providing homes and other services for people with intellectual and developmental disabilities since 1904.
In March, Bethesda will celebrate National Developmental Disabilities Awareness Month. First proclaimed by U.S. President Ronald Reagan in 1987, the monthlong observance encourages all Americans to support individuals with developmental disabilities in reaching their potential, to spread awareness about the progress that has been made by people with disabilities, and to reflect on what more can be done.
Today, more than 4 million Americans have an intellectual or developmental disability. While many of these individuals rely on a variety of services and supports, they also benefit from simply being included by others in the community. Bethesda helps people of all abilities create connections with one another — connections that benefit everyone.
National Developmental Disabilities Awareness Month is an opportunity to create those connections as well as increase understanding of important needs and gaps related to developmental disabilities, including community involvement and employment, faith support and home living.
"During this month, we recognize positive contributions people with developmental disabilities make in our communities every day," said Dr. Mike Thirtle, president and CEO of Bethesda. "It is an opportunity to raise awareness about the challenges facing individuals with disabilities and their families. It is also a chance to promote respect, foster understanding and encourage inclusivity."
Here are a few ways you can participate in Developmental Disabilities Awareness Month.
Help spread the word on social media by posting positive messages about how those you know who have disabilities are succeeding, using a Bethesda Facebook filter (available here), taking a selfie showing your participation, and uploading it on social media with the hashtag #ConnectAllAbilities.
Help provide employment opportunities for people with disabilities by talking with your employer about their practices for recruiting and hiring people with developmental disabilities. Many employers are unaware of how much an employee with a disability can contribute to the workplace.
Become more informed on the issues surrounding developmental disabilities and advocate with people of influence, such as local leaders, clergy and business owners.
Donate to help Bethesda continue to provide support for individuals with a disability.
When you're out in public, make a point of saying "hello" to those you see with disabilities.
Wear a blue Bethesda wristband.
Visit bethesdalc.org/connect-all-abilities or watch the video below to learn more.
"We encourage you to recognize this important month, take time to learn more about people with developmental disabilities and their concerns, and reach out to others," said Thirtle. "Together, we can #ConnectAllAbilities and make a difference in our communities."
For more information about Bethesda Lutheran Communities, visit bethesdalc.org.
March 1, 2019