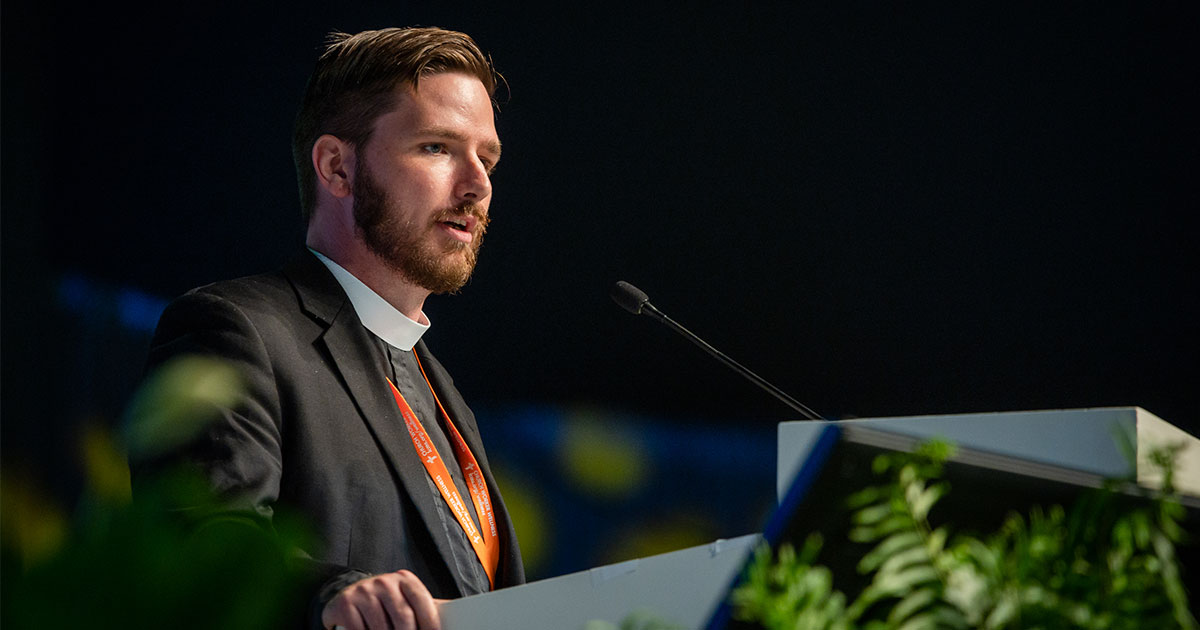 By Roy S. Askins
TAMPA, Fla. — "In the beginning, God created the heavens and the earth" (Gen. 1:1). Few, if any, Christians dispute God's creating act. Many Christians, however, struggle with the age of the earth.
Did God create the world in six days, or did Moses use the word "day" figuratively? Did God use a process of evolution to create the world over the course of millions or perhaps billions of years?
On Tuesday, July 23, the delegates to the 67th Regular Convention of The Lutheran Church—Missouri Synod (LCMS) discussed Res. 5-09A.
The resolution restates the Synod's historic position from A Brief Statement of the Doctrinal Position of the Missouri Synod (adopted 1932) and A Statement of Scriptural and Confessional Principles (adopted 1973) that God created the world in "six natural days."
The resolution defines "natural" according to Gen. 1:5: "There was evening and there was morning, the first day."
The delegates discussed with great gusto the term "natural." Some thought it lacked clarity; other delegates disliked the term since it does not occur in the original text from Genesis.
The body of delegates chose to retain the original wording and passed the resolution by a majority show of hands.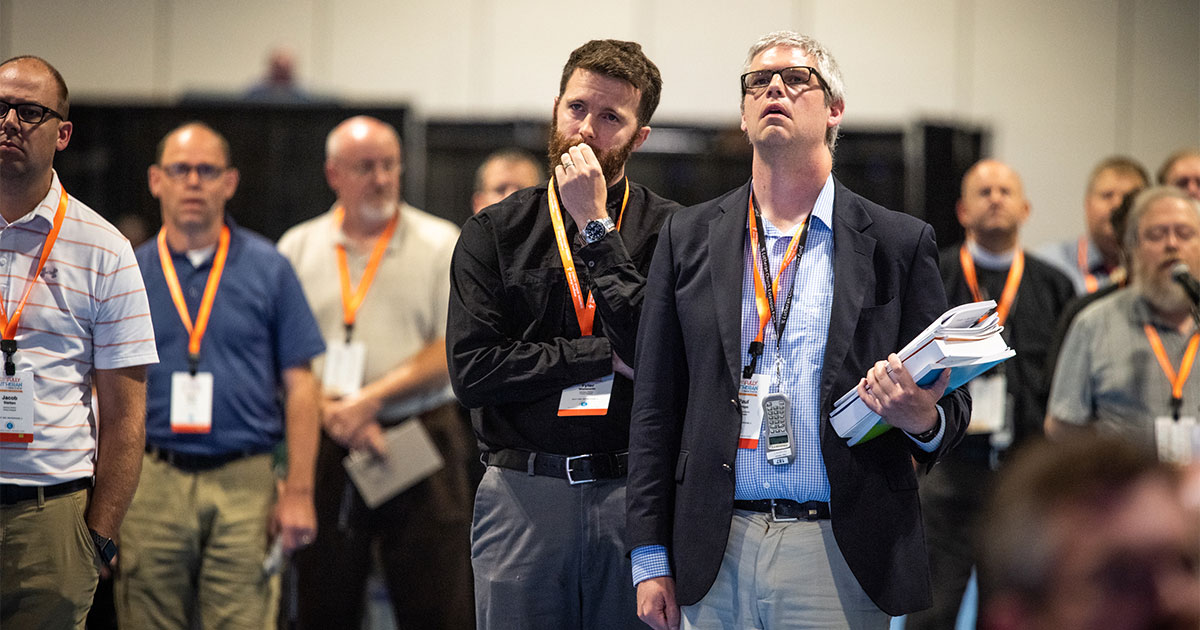 "The resolution [5-09A] is important because we need to affirm the reality of God's creation, especially in a time and place when it's especially challenging to say that God created people at all," said the Rev. Adam Koontz, a member of Floor Committee 5 on Theology and Church Relations.
The resolution also encourages pastors to study reports from the LCMS Commission on Theology and Church Relations, particularly Creation in Biblical Perspective (1970), Together with All Creatures: Caring for God's Living Earth (2010) and All Things Hold Together in Christ: The Intersection of Science and Christian Theology (2015).
Finally, the resolution instructs pastors to focus on teaching the parishioners they serve, especially youth, about these issues. It asks pastors to equip their people to give a respectful Christian witness about the biblical teaching regarding creation and the intersection of faith and science.
After the resolution passed, the Rev. Dr. Matthew C. Harrison, president of the LCMS, said:
"We try to only say what the Bible says, and otherwise keep our mouths shut. It's hard for me to believe the Genesis account, … but I do believe it because I believe it's the Word of God."
Posted July 24, 2019
---
The 67th Regular Convention of The Lutheran Church—Missouri Synod met July 20–25 in Tampa, Fla., at the Tampa Convention Center under the theme "Joy:fully Lutheran." For more convention news:
Watch archives
• lcms.org/convention/livestream
Read
Listen
• kfuo.org
Receive email updates