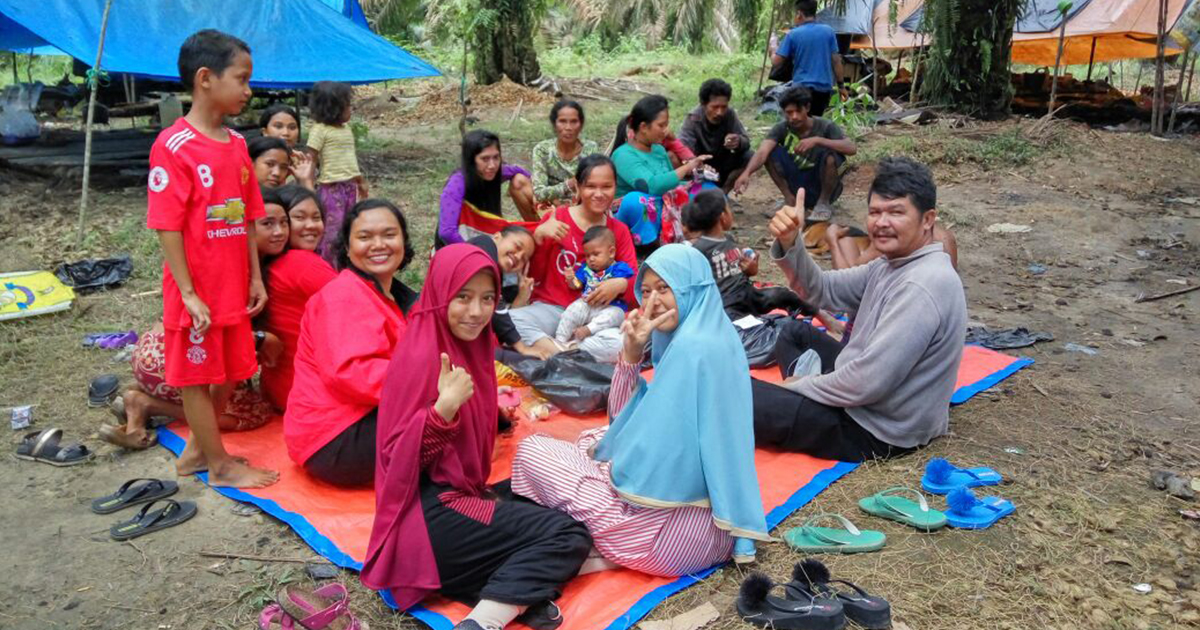 Indonesia
This month's report is from the Rev. Charles Ferry, regional director for LCMS Asia.
The Indonesian Christian Lutheran Church (GKLI) is reaching out with mercy and the Gospel to those in need. It's a joy to be able to help them.
GKLI Pastor Anton Ben Gurion serves a parish in Jambi. While caring for his own people, he came across a nomadic tribe living in the "forests" of rubber- or palm-oil plantations. They are illiterate, have no access to medical care, and often need to forage for what they need. They are called "Suku Anak Dalam," or SANAK in Indonesian, which roughly translates to "Children of the Forest."
Pastor Gurion and his wife began to help these people with a combination of mercy care closely connected to the proclamation of the Word of God. They provided some basic medical care, brought food to the hungry, and started to tell them the Good News of Jesus. Pastor and his wife even invited them to church for events and for Sunday service, and have been visiting them regularly.
Pastor Gurion and his congregation did all this out of their own resources until one of my friends from GKLI asked if the LCMS could be of any service in this outreach project. It was a joy to be able to come alongside Pastor Gurion and give some assistance in his work with these people as he seeks to show mercy and preach the Word. Assisted by LCMS support, the GKLI and the SANAK people were able to build a worship shelter from reclaimed timber.
These are the friends and co-workers the Lord has placed into our path, and it's a great privilege to work together to serve our Lord and those He would call to Himself by the preaching of His Word.
Read more about the SANAK at engage.lcms.org/indonesia-fall-2018.
Posted Jan. 10, 2019