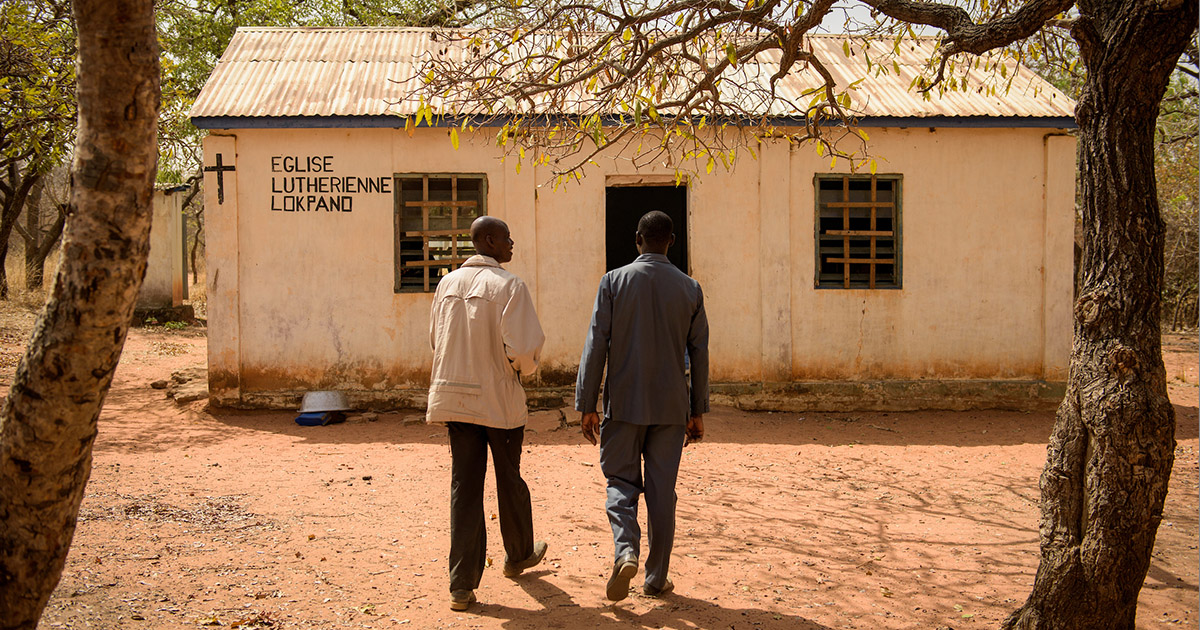 By Jeni Miller
While delegates to this summer's Synod convention are making plans for travel to Tampa, Fla., congregations of The Lutheran Church—Missouri Synod (LCMS) are invited to join in support of the mission of the church through the 2019 LCMS National Offering.
Gifts directed to the National Offering will help in urban areas, with new immigrants, on college campuses, with partner-church missionaries and in church-planting efforts both stateside and abroad. 
"I'm especially thankful that the 2019 LCMS National Offering will directly enable the sending of our missionaries and ministries into new and diverse U.S. and international contexts," said the Rev. Kevin Robson, chief mission officer of the LCMS. "The end result of such faithful stewardship of God's gracious provision will most certainly be that many, many more will be ushered into a relationship with Jesus and an eternity in the kingdom of heaven."
Congregations are encouraged to set aside Sunday, June 9, as "National Offering Sunday" to gather their gifts for the National Offering. 
To help churches prepare, packets of resources are being mailed to all LCMS congregations. Additional resources, including bulletin inserts and responsive prayers, may also be downloaded from the National Offering website at lcms.org/national-offering.
Offerings will be gathered at the opening service of the Synod's 67th Regular Convention on July 20.
The National Offering theme of "Joy to the World" reinforces the convention theme, "Joy:fully Lutheran," highlighting how the Gospel has brought great joy to God's people through the forgiveness of sins and the hope of eternal life. The 2019 National Offering will enable work that reflects that joy and shares it across boundaries with those who have not yet heard the joyful message of Christ.
Robson explained, "Sending is an essential characteristic of the church's mission. The Gospel is always 'on the move' through those who are sent to bring joy to the world in God's Means of Grace in His Word and Sacraments. 
"I can't think of a better way to celebrate this 125th anniversary year of overseas LCMS mission!"
As noted on the National Offering website, "Gifts to the 2019 LCMS National Offering — which can be made at any time — will empower the work God has given us to do in His name to bring joy to the world, as we vigorously make known the Good News of Jesus Christ, that all might rejoice and give thanks to God our heavenly Father."
National Offering contributions from individuals and families can also be made:
 online at lcms.org/givenow/national-offering,
 over the phone at 888-930-4438, 
 by texting GIVINGJOY to 41444, and
 by mail. Make check payable to "The Lutheran Church—Missouri Synod" and write "2019–21 LCMS National Offering" on the memo line. Mail to The Lutheran Church—Missouri Synod, 2019 LCMS National Offering, P.O. Box 66861, St. Louis, MO 63166-6861.
The 67th Regular Convention of the LCMS will take place July 20–25 at the Tampa Convention Center. The convention is open to the public, and guests do not need to register. 
Floor committee open hearings will be held Saturday morning, July 20. The convention begins with an opening Divine Service at 7:30 p.m., with pre-service music beginning at 7 p.m. Convention business will be conducted daily July 21–23 until 6 p.m. and July 24 until noon. For additional convention details, visit lcms.org/convention. 
For more information and resources about the 2019 National Offering, visit lcms.org/national-offering. The 2019 offering will remain open until May 2022.
Deaconess Jeni Miller (jenikaiser@aol.com) is a freelance writer and member of Lutheran Church of the Ascension in Atlanta.
Posted May 1, 2019