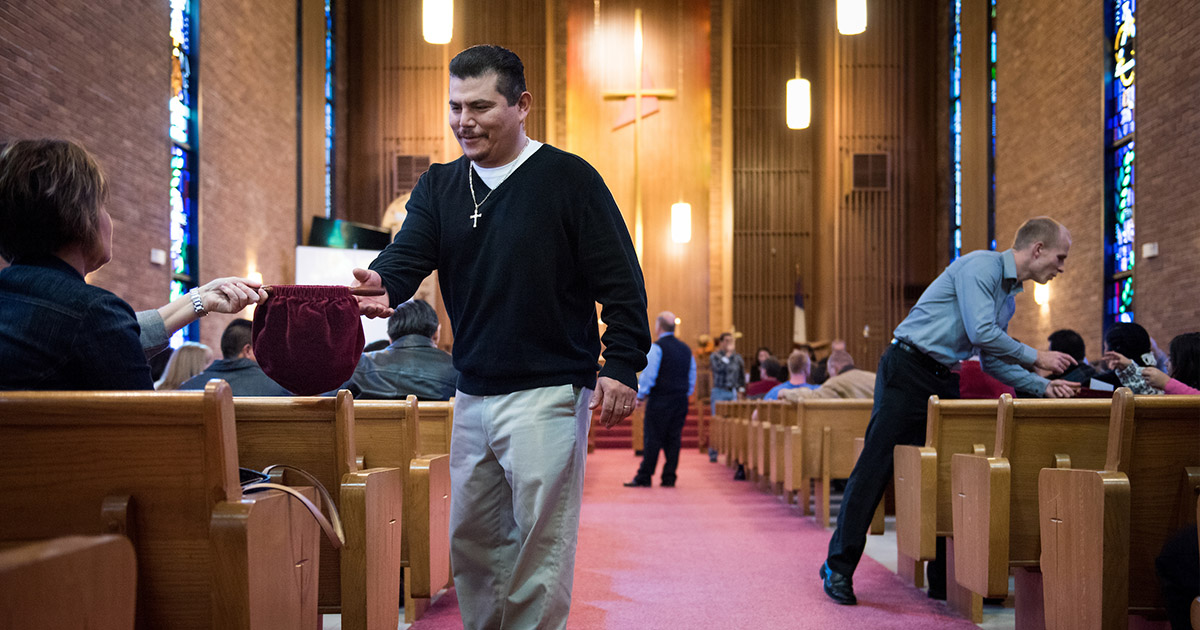 "Simple Gifts," a new devotional resource from LCMS Stewardship Ministry, is now available for free download at lcms.org/stewardship.
The Rev. Dr. Nathan Meador, senior pastor at St. John Lutheran Church, Plymouth, Wis., and assistant coordinator for LCMS Stewardship Ministry, said he wrote the devotional to emphasize that stewardship is "not simply a function of doing business in the local congregation" but "an act of worship … that flows from God's Word.
"Seeing stewardship from this perspective," he noted, "makes it a source not of dread, but of joy!"
"Simple Gifts" contains 22 one-page devotions around the theme of "gift," with titles such as "The Gift of the Gospel," "God's Gift of Creation," and "God's Gift of Life." Each devotion includes a Bible passage, a meditation and a prayer.
Meador encourages congregations to download the devotional, personalize it to the local setting and provide it to members to use in connection with a congregational stewardship emphasis. He says it is intended to teach stewardship in a "less programmatic, more Gospel-centered" way — one that focuses on what God has done for His people in Jesus.
"As individual stewards pray through this devotional," Meador added, "I hope they will see the real 'why' of their stewardship. They were created for this task by God.
"When our stewardship fails, God's Word leads us back to Jesus, who is the One who restores us in the forgiveness of sins. As a result, we are ultimately stewards of the Gospel, using the First Article gifts God bestows on us."  
Download "Simple Gifts"
Posted May 1, 2019