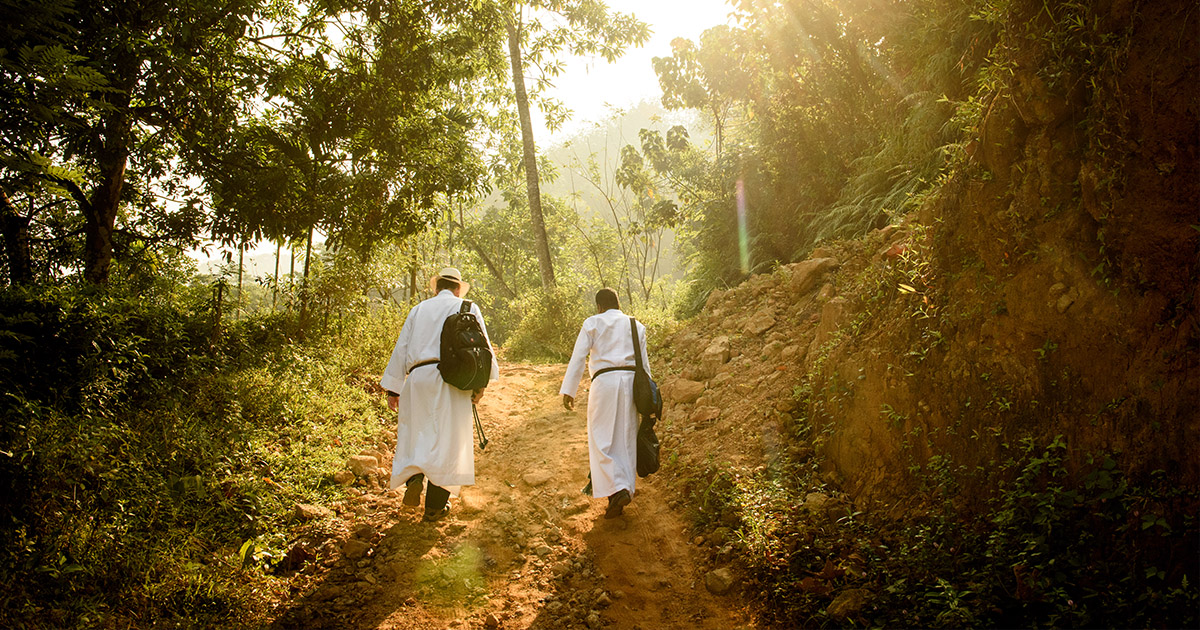 By Kevin Armbrust
The Church continues in the work of the Kingdom to bring the Gospel to the ends of the earth until Jesus returns on the Last Day.
The four corners of the world — the four regions of LCMS International Mission — are not just a goal. They are home for many LCMS missionaries and the locations of partner churches and those with whom we work to share the Gospel.
A new website from the LCMS Office of International Mission (OIM) provides a reservoir of resources reflecting the work of the OIM.
"This is where you go to find out what the LCMS is doing throughout the world," said the Rev. Roy Askins, manager of Witness and Communications for the LCMS Asia Region.
The OIM divides its work into four regions: Africa, Asia, Eurasia and Latin America.
The new website, international.lcms.org, collects information in one place to highlight the latest from LCMS missionaries and those with whom they work.
Some examples of stories already available are:
On Sunday, Dec. 16, 2018, four seminarians graduated from the Evangelical Lutheran Church in Ghana (Africa).
The Rev. J.P. Cima and his wife, Aimee, are working in Cambodia (Asia) to provide theological education.
A newly remodeled church building for the Evangelical Lutheran Church of the Augsburg Confession in Georgia was dedicated on Pentecost Sunday, May 20, 2018, in Kutaisi, Georgia (Eurasia).
Obot Ite, a pastor of the Lutheran Church of Nigeria and funded by the LCMS, has a thriving ministry centered around Christ and His saving Word as Ite works to plant the island's second Lutheran church in downtown Kingston (Latin America).
Written stories, pictures, podcasts and videos bring the international work of the Synod to people who cannot travel to see the work themselves.
The LCMS has a long and storied history of world missions. The generous members of LCMS congregations provide the majority of support for missionaries and projects overseas. This donor base is essential for the ongoing mission work of the Synod.
"As an international missionary who has visited LCMS congregations all over the USA, I marvel at how members of the LCMS delight to support the international witness of the Church," said Askins. "The new website will provide us the opportunity to connect with these supporters through stories, photographs, videos and podcasts.
"We will share opportunities to support this work, and we will show how the Lord uses this support to sow the seed of His Word all over the world."
God continues to grow His Kingdom. LCMS missionaries provide theological education, plant Lutheran churches and work to bring Christ's mercy to the world.
international.lcms.org
Posted April 30, 2019