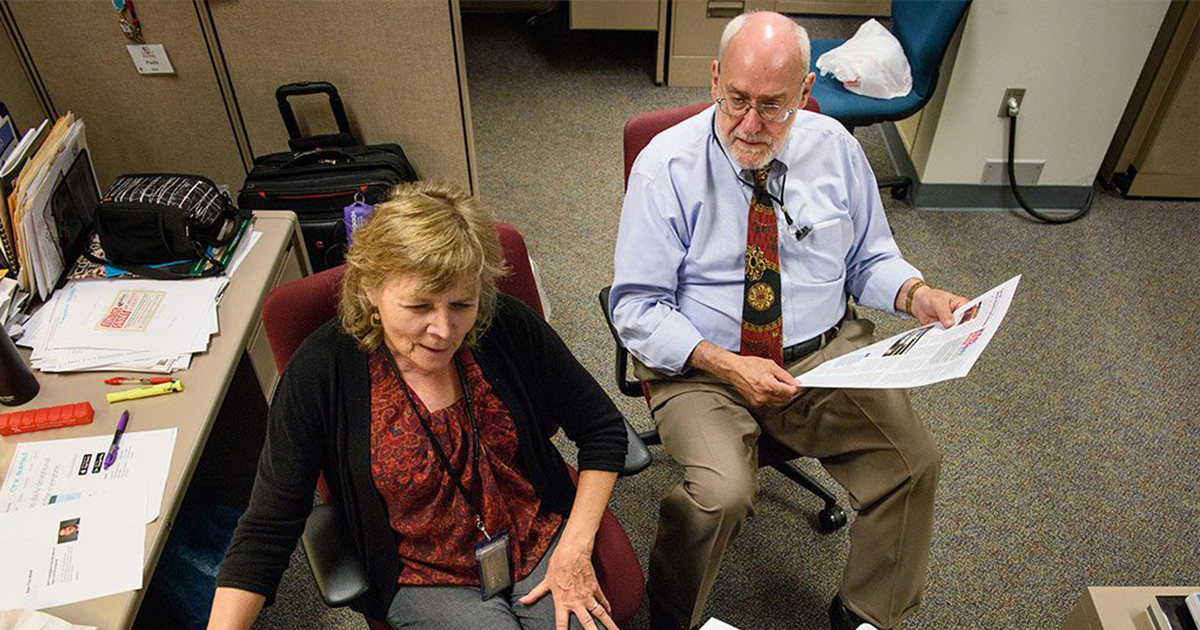 Paula Schlueter Ross, former managing editor of Reporter and Reporter Online, died Nov. 13. She was 66.
Ross was born Nov. 4, 1953, in Cape Girardeau, Mo. She graduated with a Bachelor of Arts in Media Studies, Emphasis in Journalism, from Webster University, St. Louis, in 1984. Later that year, she began working for The Lutheran Church—Missouri Synod (LCMS) as a freelance writer. She joined the staff of LCMS Communications full time in 1985.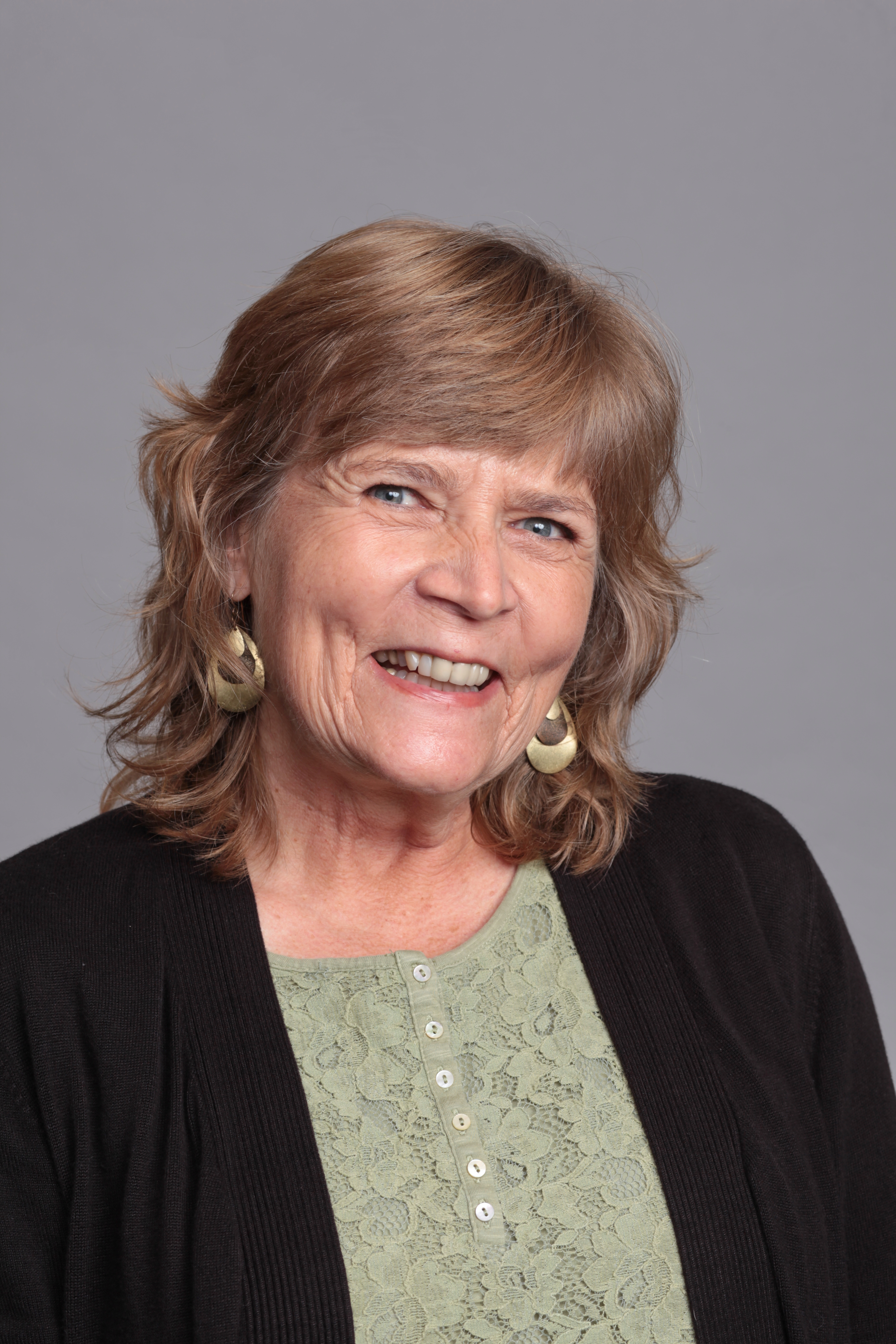 When she retired on Feb. 1, 2019, Ross was manager of LCMS News and Information Services and managing editor of Reporter. During her nearly 35-year career with the LCMS, she wrote thousands of stories for Reporter and a good many others for The Lutheran Witness, and often took photos to accompany her stories.
Ross helped redesign Reporter Online in 2007. She received 17 national writing awards from the Associated Church Press, including seven first-place "Awards of Excellence."
Ross spoke often of how much she loved her job at the LCMS International Center. She said she felt "enormously blessed to talk with lots of interesting — and inspirational — people, including overseas missionaries and the people they serve, and ordinary laypeople who are doing extraordinary things for God."
"No story is ever the same," she said, "and every one has added something wonderful to my life and made me who I am."
Ross loved a good joke, a good glass of wine, a good story and good rock 'n' roll.
"Going through a year of treatment for Stage 3 colorectal cancer in 2008–09 changed me — suddenly, every day is a beautiful gift and another opportunity to do good in the world," she said.
Originally diagnosed with and treated for early-stage breast cancer in 2014, and again in 2016, Ross experienced another return and metastasis of the cancer in 2018. She lived her final months with the same joy and passion for life that marked all her days. She became a vocal advocate for cancer awareness and screening.
She said she was thankful that her children, Hannah and Dylan, grew up to be "honest, hard-working, talented, fun, just generally wonderful people. I'm proud of them beyond measure and will always love them — as much as the whole sky."
Before her death, Ross suggested that her friends and relatives perform "random acts of kindness" in her memory. In her last email update on her health, she wrote:
As many of you know, I've been fighting Stage 4 breast cancer for some 20 months. Now that I've exhausted all of my treatment options, I ask for your continued prayers as I start in-home hospice — the final leg of my earthly journey. Thanks so much for your love and concern, messages of support, and prayers. I know this is a shock to some of you (it was to me, too!), but there's a pretty awesome silver lining: I get to meet God face-to-face! Take care, y'all, and lotsa love,
Paula
Ross is survived by her husband, Jim, of Ballwin, Mo.; children Hannah (Ross) Pfeifer of Ballwin and Dylan Ross of Seattle; sister Connie (Charles) Kempf of Freetown, Ind.; brothers Joe Schlueter of St. Louis, Roger (Terry) Schlueter of Webster Groves, Mo., and John (Cathy) Schlueter of Ballwin; and grandson Grant Pfeifer of Ballwin.
There will be no visitation. Rather, a funeral mass will take place at 10 a.m., Saturday, Nov. 16, at Holy Infant Catholic Church, 627 Dennison Drive, Ballwin, MO 63021.
Memorials may be made to Siteman Cancer Center and the Humane Society of Missouri.
---
Editor's note: I joined the staff of LCMS Communications in August 2017 and had the honor of learning from and working with Paula until her retirement in February of this year. After 35 years, she knew almost everything about the Synod and everyone in it. She was uniformly loved and respected. She was a gracious mentor, matchless storyteller, tireless worker, fastidious editor and organizational marvel. Unsurprisingly, she left a draft of her obituary in her files. She didn't do so out of ego but to save me the trouble. I will never forget her kindness to me. May she rest in peace. — Cheryl Magness
Posted Nov. 14, 2019