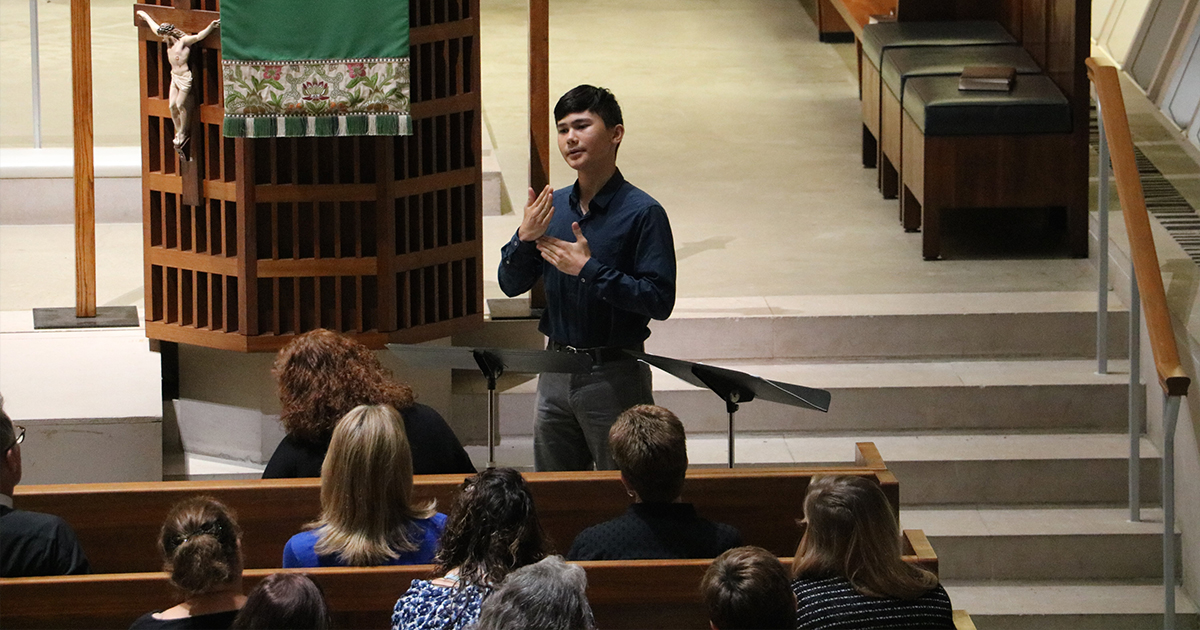 May 24 is the deadline to register for the 2019 Church Interpreter Training Institute (CITI), to be held June 13–16 at Concordia Theological Seminary, Fort Wayne (CTSFW), Ind.
CITI, a partnership of the seminary and Lutheran Friends of the Deaf (LFD), Mill Neck, N.Y., provides instruction for  American Sign Language (ASL) interpreters, church members and professional church workers in church interpreting and Deaf ministry. The program is open to students of all levels, from beginner to certified.
Course offerings include:
ASL linguistics;
facial and body expression;
religious vocabulary;
Deaf culture;
Biblical studies; and
interpreting Scripture, liturgy, hymns and songs.
Students will have opportunities to practice signing during classes and the seminary's daily worship services.
Registration is $200 for commuters (includes daily lunch) and $350 for non-commuters (includes meals and lodging). Some scholarships for Lutheran participants are available from LFD; students are also encouraged to contact their church or district office for additional funding.
Participants may earn regular and RID (Registry of Interpreters for the Deaf) CEUs (Continuing Education Units).
Deaconess Heidi Sias, co-director of CITI, says, "This program is a unique experience where students are immersed in sign language all day through classes, receiving feedback from nationally certified interpreters and insight from church workers with extensive experience in Deaf ministry. CITI provides much needed instruction in the formation of church interpreters."
CITI was established in 1985 by the Rev. Dr. George Kraus to improve the skills of church interpreters. Kraus served as LFD chaplain (1951–65) and as an instructor of Deaf Ministry while serving as associate professor at CTSFW (1982–89).
LFD is an LCMS Recognized Service Organization.
To register or learn more about the CITI program, visit lutheranfriendsofthedeaf.org/citi.
Send questions to hsias@millneck.org.
Posted April 2, 2019