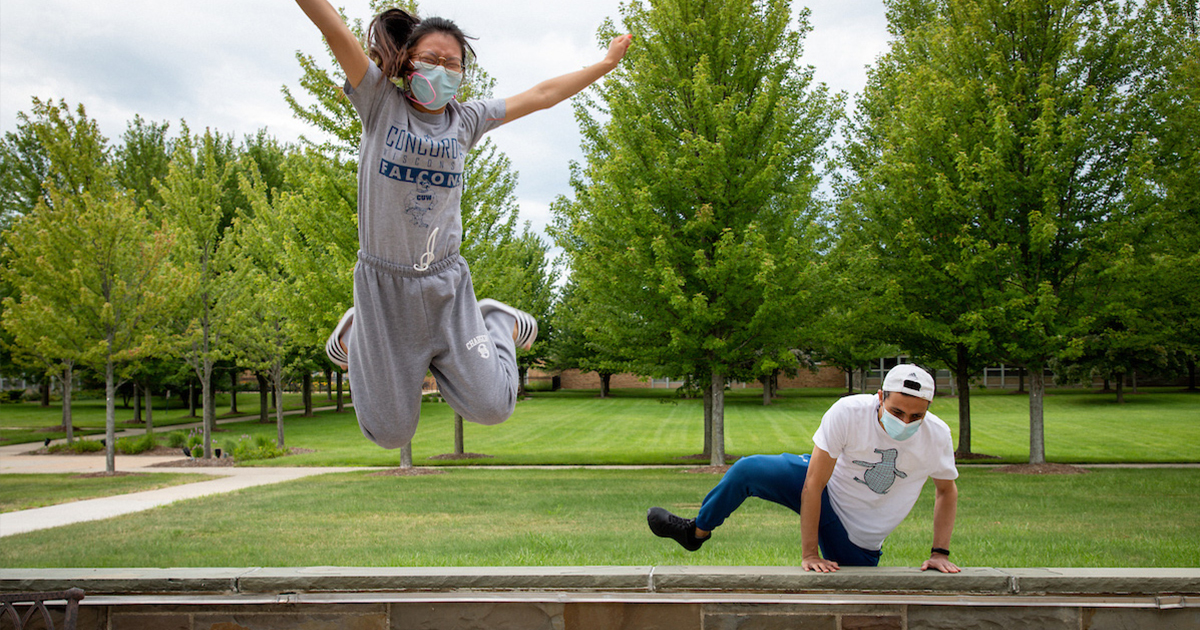 Silver lining
Each year, engaging cultural experiences fill the calendar at Concordia College New York (CCNY), Bronxville, N.Y. This year, as events are being livestreamed or held via Zoom, arts lovers are encouraged to seize this moment's silver lining by arranging pre-event Zoom parties, logging in with family members, or enjoying drinks or a meal while attending an event. Upcoming events include:
The Emerson String Quartet performing in the Hoch Chamber Series.
A "Books & Coffee" event with author Fiona Davis.
A lecture and concert from the OSilas Gallery.
The Community Holiday Musical presented as a film for the first time. 
Continuing growth
This fall, Concordia University Chicago (CUC), River Forest, Ill., celebrated its largest-ever enrollment with a total of 6,490 students, a growth of 5% over last year. This also marks the third consecutive year of combined undergraduate and graduate enrollment exceeding 6,000 students.
"Achieving this type of increase in normal times is a challenge, let alone during the turmoil that we've faced together in 2020," said CUC President Dr. Russell Dawn. "We give thanks to God for CUC's continued success and for the dedication of each and every faculty and staff member."
CUC's 2020 enrollment includes 4,953 graduate students — its largest number ever. In addition, the university's accelerated degree program (ADP), a pathway for non-traditional undergraduates to earn their degrees, grew to a record 287 students.
Bridge to success
The Academic Resource Center of Concordia University, Ann Arbor (CUAA), Mich., has launched Destination Cardinal, a summer "bridge" program geared primarily toward first-generation or low-income students. Students will begin the program the summer before they officially start at CUAA in order to ease the transition from high school to college. The program is also open to students who are already enrolled at CUAA and has proven useful for many this year as they navigate academics during COVID.
New enrollment record
Concordia University, St. Paul (CSP), St. Paul, Minn., set a new fall enrollment record with 5,567 students — 428 more than its previous high of 5,139 a year ago.
Traditional undergraduate programs gained 56 students, adult undergraduate programs 361 students, and graduate programs 11 students. Enrollment for students learning on campus now stands at an all-time high of 1,756, while graduate programs saw their total enrollment surpass 2,000 students for the second consecutive year. Adult undergraduate program enrollment, which includes the bulk of online students, stands at 1,788.
"I am grateful to God that CSP continues to be a distinctly different university in its growth trajectory and the way we equip students for their callings," CSP President Rev. Dr. Brian Friedrich said. "Our faculty and staff are to be commended for their extraordinary efforts and diligent work in making this growth a reality during challenging times."
Rising star
U.S. News and World Report's 2021 America's Best Colleges guide has ranked Concordia University Wisconsin (CUW), Mequon, Wis., among the top tier of national universities. CUW rose 23 places this year, even after moving into the more competitive "national universities" category due to a growing portfolio of doctoral programs. The ranking considers a total of 17 indicators, including test scores, retention rates, mission allegiance and alumni engagement. Read more at blog.cuw.edu/us-world-ranking.
Modified Homecoming
Concordia University Texas (CTX), Austin, Texas, alumni, students and their families enjoyed a modified Homecoming celebration Oct. 23–25. Although many alumni returned to campus, others joined from a distance. Participants registered for small-group nature tours, a trunk-or-treat photo op, a drive-in movie in the parking lot, and a virtual alumni mixer. Messiah Lutheran Church in Plano, Texas, provided a livestream of the weekend's worship.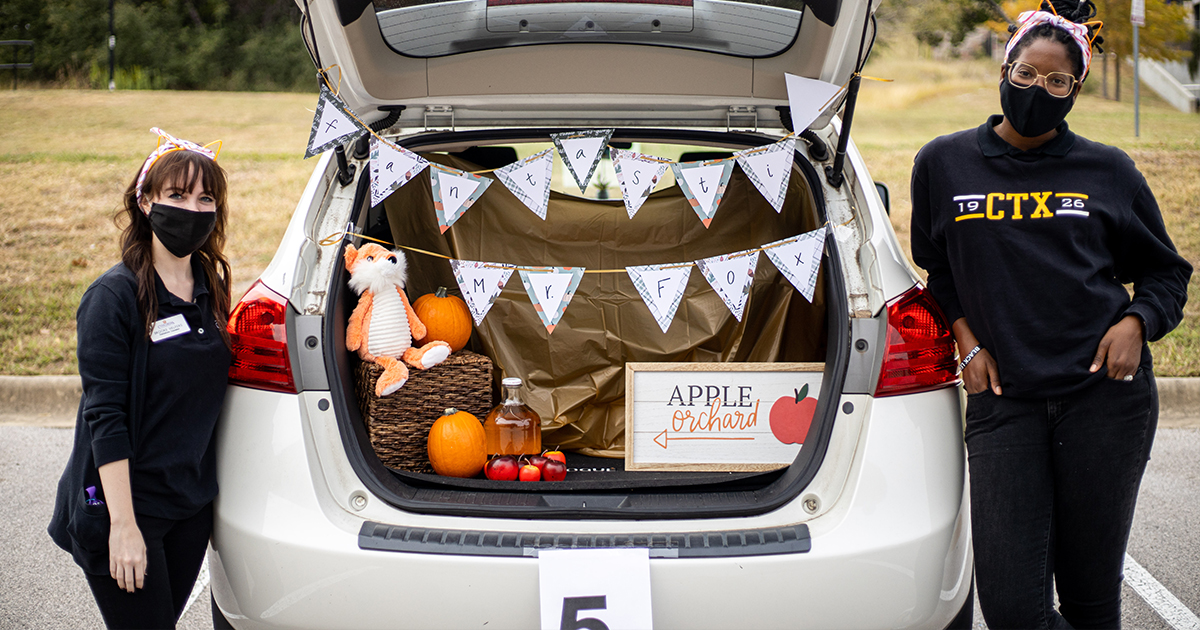 Seminary news
Concerts return
Concordia Seminary, St. Louis (CSL), welcomed the return of the After Chapel Concerts, part of the 2020–21 Concordia Seminary Concert Series, with a recital by Phillip Magness, cantor and missionary, on Sept. 15 in the Chapel of St. Timothy and St. Titus. Magness played piano and led the assembly in singing a program of his original musical settings of psalms. The series continued on Oct. 27 with a recital by Kevin Huckshold, organist at Holy Cross Lutheran Church, St. Louis. 
The next concert is on Nov. 17. Due to COVID-19 restrictions, the campus community is invited to enjoy the concerts in person, while the public is invited to join via livestream at csl.edu/live.
Athletic partnership
The Concordia Theological Seminary, Fort Wayne (CTSFW) and Lutheran School Athletic Association (LSAA) track and field facility was dedicated on Oct. 4. Originally built in 1973 and used by area Lutheran schools for decades, the track was overdue for repair. CTSFW joined forces with LSAA and the Lutheran Foundation to preserve it as a community resource for years to come.
CTSFW's Donation Day to support seminarians and their families was held Oct. 13. On Oct. 18, in the first event in CTSFW's 175th Anniversary Music and Lecture series, CTSFW President Rev. Dr. Lawrence Rast Jr. gave a talk on CTSFW's founding. The seminary also announced its "Make Known His Deeds!" capital campaign, with its theme drawn from Psalm 105:1.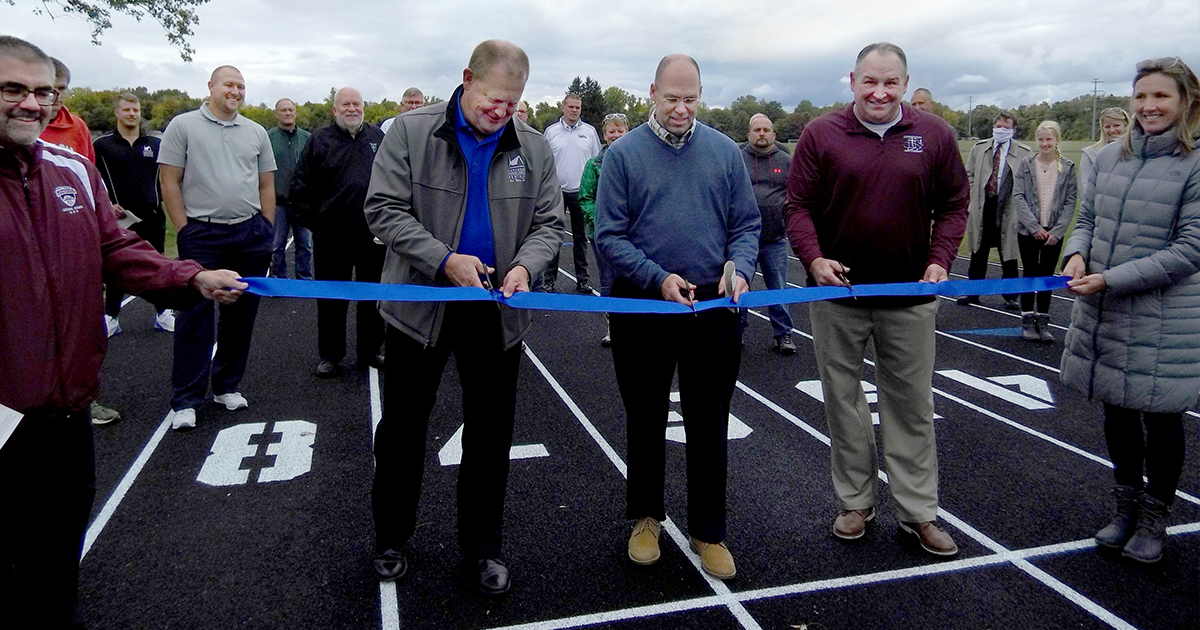 Posted Nov. 17, 2020/Updated Nov. 17, 2020