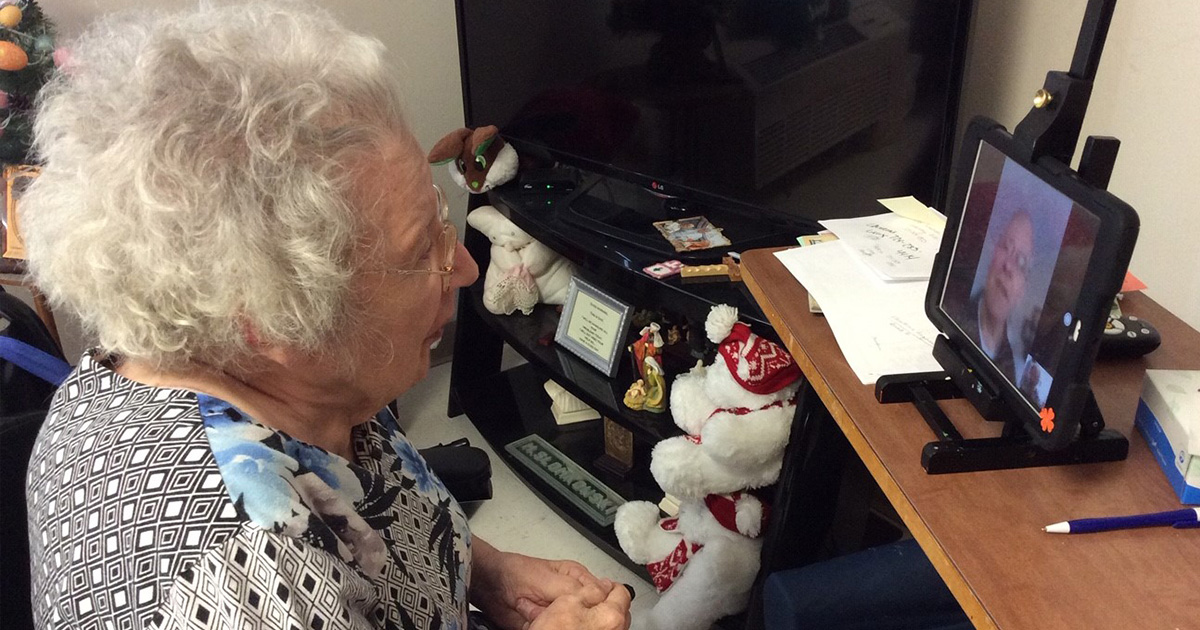 By Megan K. Mertz
The residents of Concordia Lutheran Ministries' 14 locations aren't able to receive visitors right now due to the coronavirus (COVID-19) pandemic, so the community has sent hundreds of letters, cards and video messages to let them know that they are not forgotten.
Concordia, an LCMS Recognized Service Organization based in Cabot, Pa., is one of the 100 largest senior care providers in the United States. The organization has facilities in three states, with some 3,500 clients under one of its roofs every night. It also serves another 4,500 people through in-home care or hospice services.
"We're trying to provide the best care we can for our patients and residents, as well as managing fear and anxiety for our staff," said Keith Frndak, Concordia's president and CEO. "You watch TV and then come back to work nervous."
New safety measures include taking the temperature of staff, patients and residents daily, as well as continuing to source personal protective equipment and sanitizing common areas regularly.
"We're also doing individual workplace training so that every staff member, from housekeeping to food service, knows exactly what they should do in their particular jobs," Frndak continued. In addition, many of Concordia's facilities recently held a simulation so that staff members would know how to respond in the event that a patient tests positive.
During this time, staff also are encouraging residents to have their meals delivered to their rooms instead of eating in the dining room, which Frndak said took a while to catch on because "our residents wanted to congregate to talk about all this."
Despite the temporary ban on visitors — except for patients in end-of-life situations — they know the importance of helping residents and patients stay connected to their loved ones. Staff have been helping residents make FaceTime calls, and some family members have come by to say hi through the window.
Concordia's chaplains are also providing daily video devotions, which are posted on Concordia's website, since they aren't able to hold communal worship services.
Although Concordia is facing extra challenges and concerns right now, Frndak said Concordia has been blessed. "In our 139 years, we've seen a few things. We're proud to be doing what we're doing."
Posted April 13, 2020