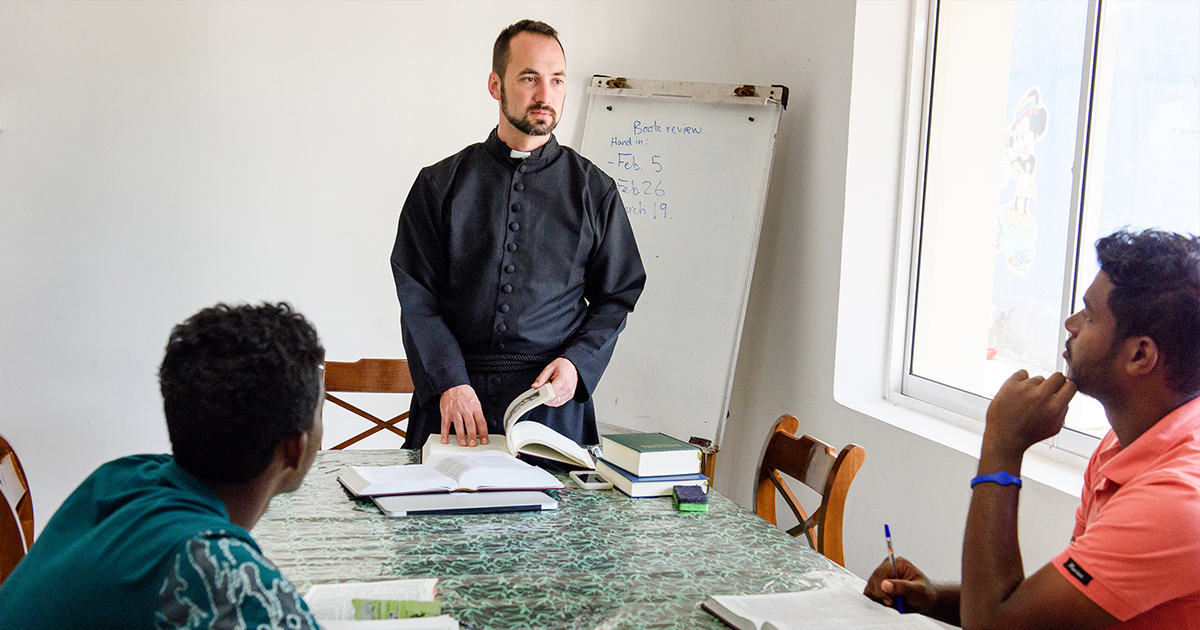 Sri Lanka 
In December 2019, Ceylon Evangelical Lutheran Publishing House (CELPH) announced the release of downloadable, online versions of Luther's Small Catechism in the languages of Sinhala, Tamil, English, Hindi, Marathi, Punjabi, Gujarati and Bengali. In addition, illustrated printed editions for Sinhala, Tamil and English are due to be released in Sri Lanka in 2020.
According to the CELPH website, "The text is especially formatted in easy-to-read and accessible fonts, making it quick and hassle-free to reference, copy, print and distribute. Everyone … [is] invited to read, print and distribute the works for themselves and for others, according to needs."
The Rev. Dr. Edward Naumann, LCMS theological educator in South Asia, writes in the introduction to the English translation of the CELPH catechism, "Every church, every pastor, and every Christian needs a catechism. We who believe in Jesus Christ should know what we believe, and how to articulate it. … 
"It gives me great pleasure, therefore, to publish this edition of Luther's Small Catechism, for the benefit of all Christians, and most especially for my fellow Lutherans. I hope they will find this translation to be faithful, yet also clear, easy to understand, and a source of constant edification. 
"By God's grace, the light of Christ may yet shine through the darkness of this present age. Let us pray that it may be so."
Projects of CELPH are sponsored in part by The Lutheran Church—Missouri Synod.
Posted on April 23, 2020