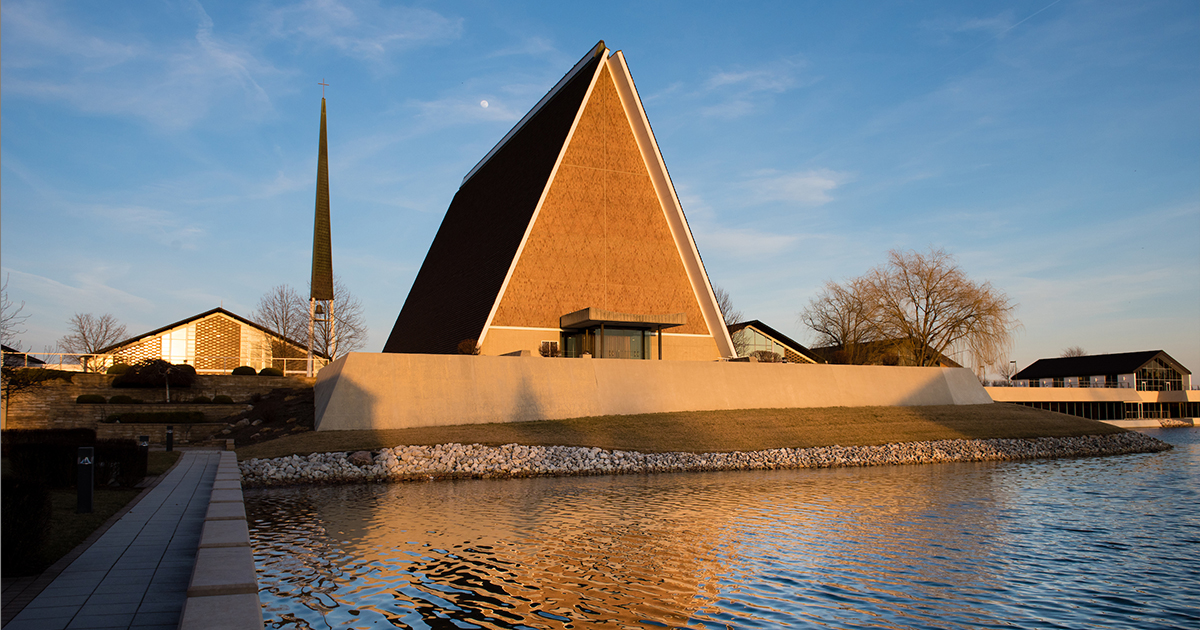 Update as of March 13:
Owing to increasing travel restrictions due to the coronavirus (COVID-19) pandemic, and out of abundant concern for our brothers and sisters in Christ, we have reluctantly decided to postpone the Making Disciples for Life (MDFL) Gathering as well as the Disaster Response and Specialized Pastoral Ministry conferences scheduled for April 15-18 in Fort Wayne, Ind.
Even during Lent, we have been experiencing robust registration for these gatherings. We were looking forward to another "full capacity" event.
Those who have registered will receive a refund, and we encourage you to join us at the rescheduled conference (date to be announced) and at our next regularly scheduled MDFL event Sept. 23-26 in St. Louis.
Registration is open for the next regional gathering of Making Disciples for Life (MDFL), April 17–18 at Concordia Theological Seminary, Fort Wayne (CTSFW).
On April 15–16, LCMS Disaster Response and LCMS Specialized Pastoral Ministry (SPM) will host preliminary conferences at CTSFW. 
MDFL was launched in 2019 following its approval by the 2019 Lutheran Church—Missouri Synod (LCMS) convention in Tampa, Fla. Rooted in Jesus' words in Matthew 28, the goals of MDFL are to: 
Develop new resources for the church;
Make existing resources more readily available; and 
Build connections among those who have knowledge and resources to share. 
The initial MDFL gathering, which took place Jan. 9–11 at the LCMS International Center in St. Louis, quickly sold out. While similar in format to the St. Louis gathering, the Fort Wayne event will reflect changes made in response to participants' feedback. 
The goal remains the same — face-to-face interactions and exchanges among the people of congregations, districts and the national Synod. "Tabletop" discussions, featured at the initial gathering, will now include two types:
Resource-share discussions, in which participants come prepared to share relevant resources and insights on a given topic and/or to hear insights and learn about resources from others.
Discover-and-share discussions, in which Synod leaders direct discussion-rich forums, guiding participants' conversation and pointing them toward relevant resources available from the LCMS. 
Throughout the gathering, attendees will have the opportunity to engage in conversations with Synod leaders such as the Rev. Dr. Matthew C. Harrison, LCMS president; the Rev. Kevin Robson, LCMS chief mission officer; and various LCMS ministry directors.
The Rev. Robert Zagore, executive director of the LCMS Office of National Mission, describes the MDFL gatherings as "a microcosm of how we would like MDFL to work in our church body. We've listened to the church, learned from the first gathering and made improvements for the next gathering. 
"We will continue this pattern of listening, learning and responding with each successive MDFL event as we aim to develop the most helpful possible resources for the church at-large."
The MDFL webpage asks those who attend an MDFL conference to "keep in mind that this is the church gathered together. … Please be prepared to give feedback … [and] be a part of an active conversation held throughout the Synod that benefits everyone."
Posted March 10, 2020/Updated March 13, 2020