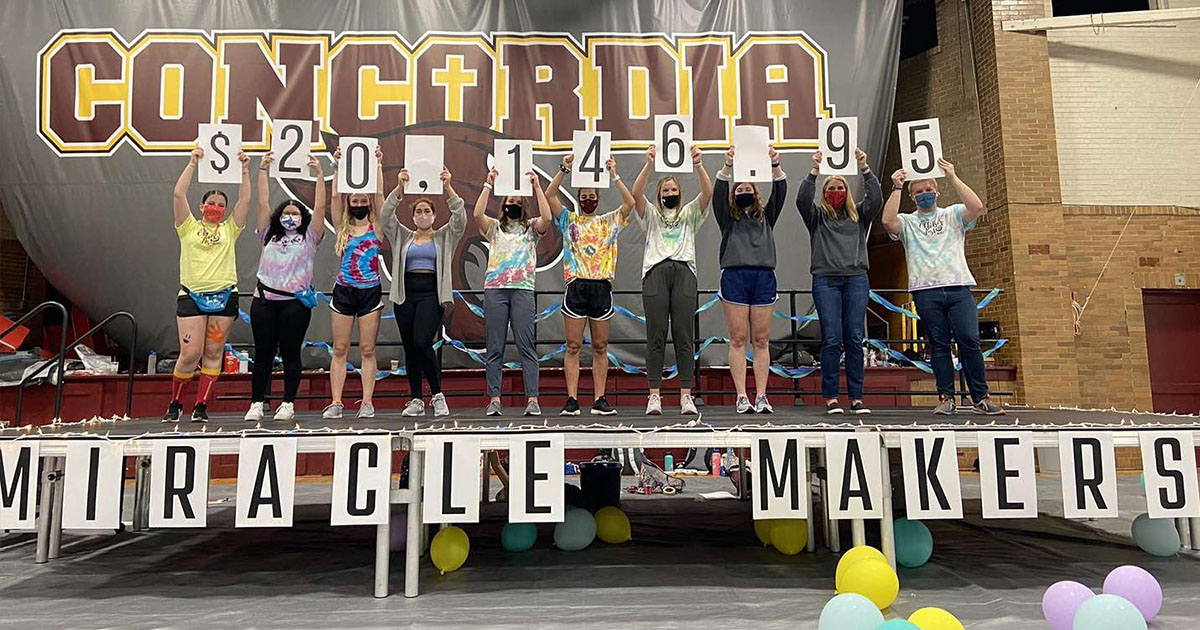 $20K for Lurie Children's Hospital
Concordia University Dance Marathon (CUDM), a student-led organization at Concordia University Chicago (CUC), River Forest, Ill., raised $20,461 for the Ann & Robert H. Lurie Children's Hospital of Chicago during its fifth annual Big Event, bringing the five-year fundraising total for Lurie to $83,622. Although the event had to be adjusted due to COVID-19-related restrictions, the students' efforts allowed this year's total to rival the last few pre-pandemic years.
As the culminating event of the Dance Marathon season, the Big Event is just one small piece of the fundraising that CUDM participates in over the course of the year. The money raised goes toward new books, toys, instruments, the hospital's annual prom event and other means of encouraging the children who stay at Lurie. 
"As a program that has so heavily relied on face-to-face interactions in the past, it was definitely a challenge to get people excited through limited contact and countless emails. But the team God provided could not have been more suited for this challenge," said Jesse Muehler, CUC junior and executive director of CUDM.
Sacred choral recordings
Under the direction of Dr. David Mennicke, director of Choral Studies at Concordia University, St. Paul (CSP), St. Paul, Minn., the CSP Christus Choir recorded 13 short choral pieces suitable for Lent, Easter and general worship services. These videos, filmed in CSP's Graebner Memorial Chapel, were offered as a gift for LCMS congregations to use in their recorded or live worship services. A semi-staged recording of the St. John Passion by Heinrich Schütz was also recorded and made available. Access to the recordings can be obtained by sending an email to churchrelations@csp.edu.
Watch Vespers at CUAA
Concordia Vespers takes place each semester in The Chapel of the Holy Trinity at Concordia University Ann Arbor (CUAA), Ann Arbor, Mich., inviting God's people to respond to His Word through singing and prayers. The spring 2021 Vespers was recorded in accordance with recommended health and safety precautions. Find out more and watch a video of the service at blog.cuaa.edu/concordia-vespers-spring-2021.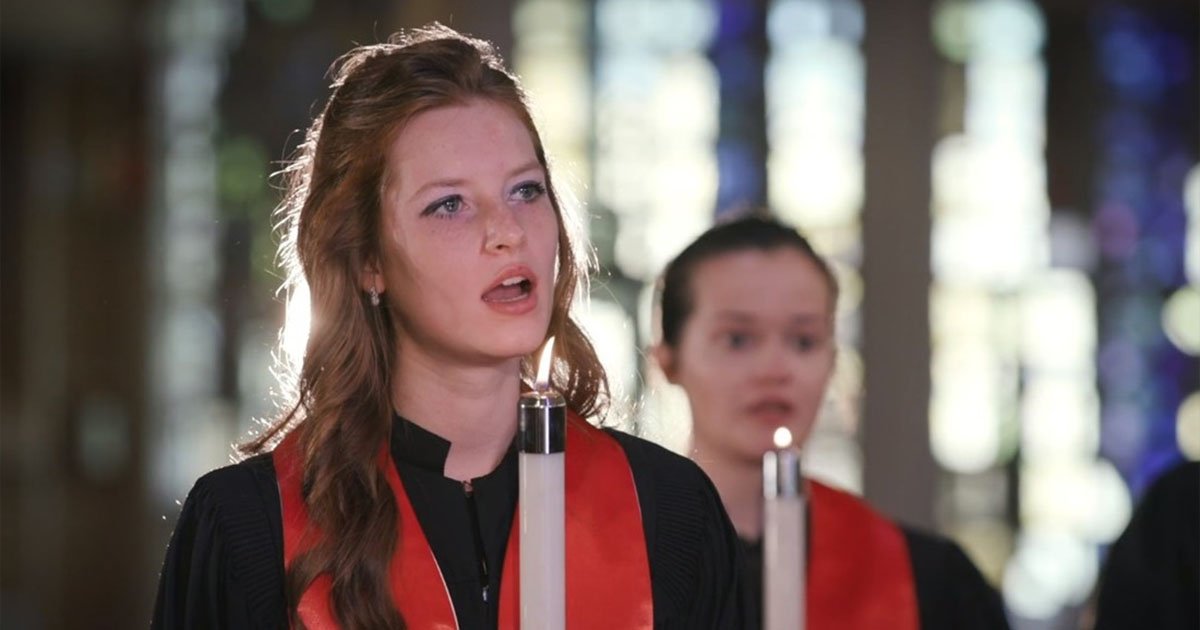 Diversity commission
Last year, Concordia University, Nebraska (CUNE), Seward, Neb., created a Commission on Racial and Ethnic Diversity. The commission formed a student commission, which has now been approved by the student senate as an official campus club.
Adrianna Sims, a junior from Malcolm, Neb., and vice-president of the student commission, said the group hopes "to provide students an opportunity to … enhance and maintain an appreciation for diversity among the student body." Currently, members are conducting focus groups to gather input from CUNE students for campus activities that will help advance these goals. 
Internships provide DCE experience
Fourteen Concordia University Texas (CTX), Austin, Texas, students accepted roles as interns in Christian education at LCMS churches this spring. Most will serve one year in the United States; one intern has journeyed to China on a two-year assignment with The Lutheran Church—Hong Kong Synod. CTX's director of Christian education (DCE) program, in its 21st year, is the youngest of six LCMS DCE-certified programs at Concordia campuses. The paid, benefited CTX internships enable students to experience as many aspects of the educational and youth ministries within a parish as possible. 
Farewell to Ferry
After 30 years of distinguished service to Concordia University Wisconsin (CUW), Mequon, Wis. — 24 of them as president — the Rev. Dr. Patrick T. Ferry will retire at the end of June. A search for his successor is underway. Faculty, staff, students, alumni and community members expressed their gratitude in myriad ways throughout the spring semester. See more at cuw.edu/ferryfest.
Anonymous grant
Concordia University Irvine (CUI), Irvine, Calif., was blessed to receive a $3.2 million anonymous grant to support the growth of the Townsend Institute. With a focus on competency, character and connection, the Townsend Institute offers doctoral, graduate, undergraduate and certificate programs in Counseling, Organizational Leadership and Executive Coaching.
Seminary news
Commencement plans
Concordia Theological Seminary, Fort Wayne's (CTSFW) graduation ceremonies are set for May 21, with baccalaureate at 10 a.m., an organ recital at 2 p.m. and commencement at 4 p.m. In order to ensure adequate in-person space for students and their loved ones, the seminary is inviting its broader community to attend the services virtually. Join the livestream at ctsfw.edu/dailychapel or facebook.com/ctsfw.
Bible blessing
The Chapel of St. Timothy and St. Titus at Concordia Seminary, St. Louis (CSL), has new Spanish-language pew Bibles. The sixth edition of Santa Biblia, published by Lutheran Heritage Foundation (LHF), includes Luther's Small Catechism with an updated explanation. During CSL's chapel on March 5, the Rev. Dr. Matthew Heise, LHF executive director, and the Rev. Dr. Leopoldo A. Sánchez M., CSL professor of Hispanic Ministries, joined in both an English and Spanish blessing of the new Bibles.
Posted May 20, 2021