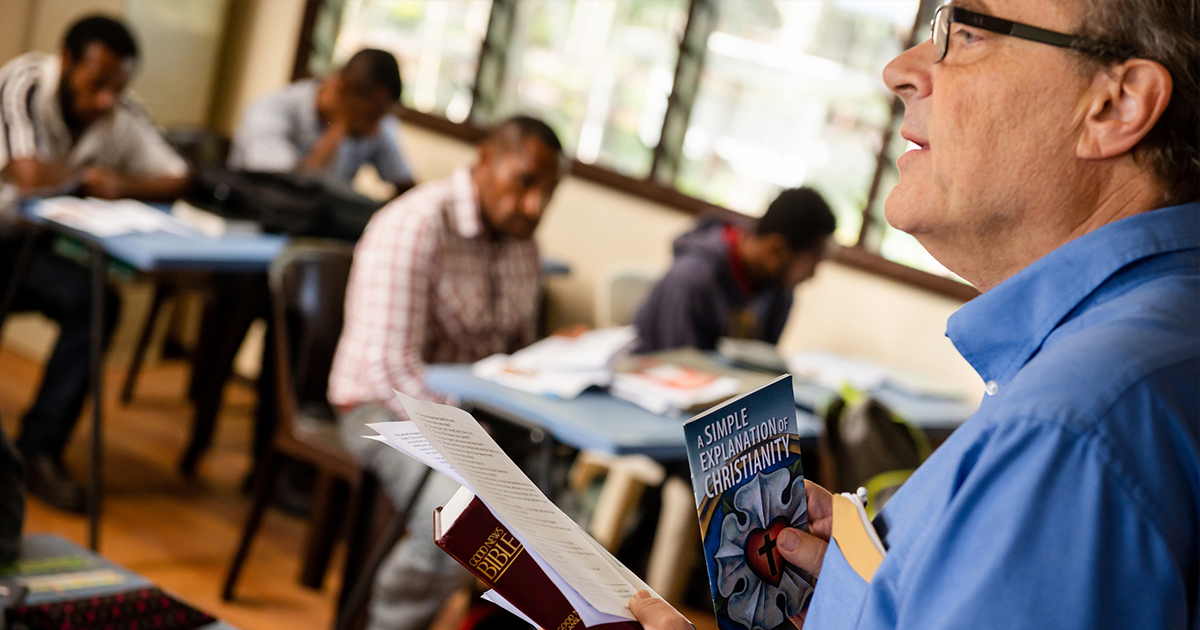 Taiwan
Music specialist Dr. Martin Dicke and his wife, Marie, have served as LCMS missionaries in Papua New Guinea (PNG) for three years. Travel into PNG is blocked right now, keeping the Dickes away from the mission field there. Yet their service with the LCMS Office of International Mission (OIM) continues, currently in Taiwan.
In this new role, Martin Dicke recently prepared worship and music workshops in Mandarin Chinese with the help of a translator for the China Evangelical Lutheran Church (CELC) in Taiwan. Originally, the plan was to deliver the presentations and demonstration recitals in person for congregations around the island. But a sudden countrywide lockdown in May forced a change of strategy.
In spite of the lockdown, the LCMS Asia regional office in the central Taiwan city of Chiayi was able to use its recording studio to provide a way for the presentations to be made available via Zoom and YouTube. But another challenge came in the presentations themselves.
"Mandarin Chinese is a tonal language, so words must be spoken with the precise tone, or they become completely different words or are meaningless," Dicke explained. 
Yet Dicke and the translators persevered. A total of 10 online lectures were presented. Seminars and workshops ranged from the living legacy of Lutheran hymnody and composers to Handel's Messiah — a favorite of many Taiwanese Christians. The presentations consistently had audiences of over 50 people, with one even surpassing 150 participants. A 90-minute capstone panel discussion fielded questions from all over the island nation.  
The Dickes thank God for opening this path to teach about worship and music in Taiwan. Learn more about the Dickes at lcms.org/dicke.
Posted Nov. 3, 2021