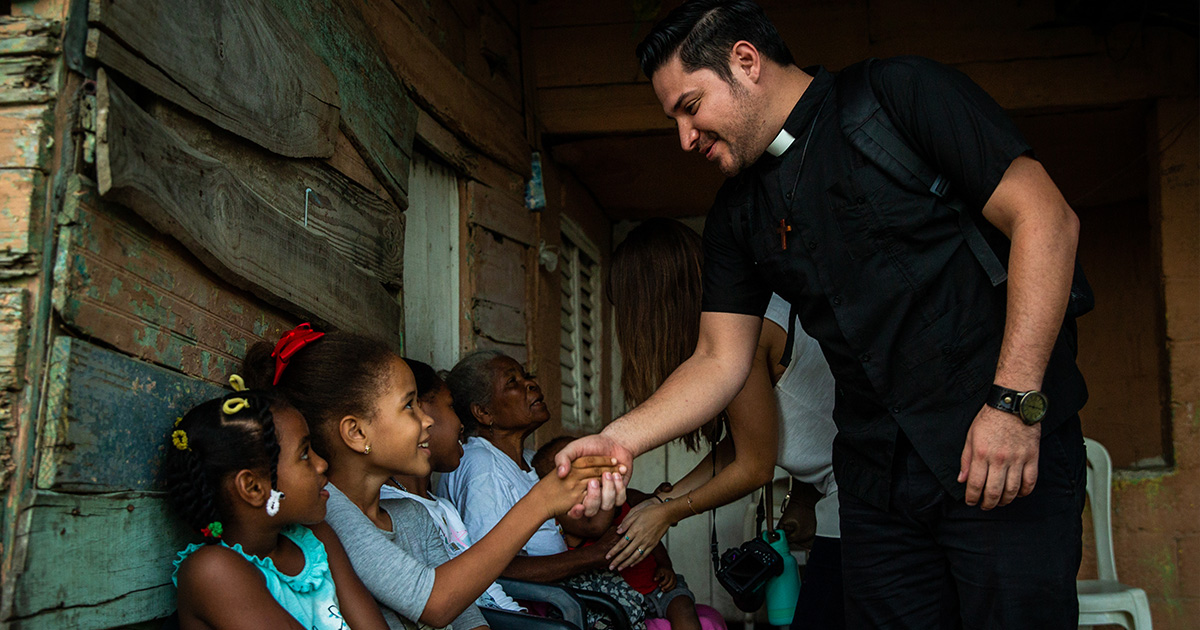 The challenges of COVID-19 have not slowed the steady stream of new pastoral candidates flowing from Concordia the Reformer Seminary in Palmar Arriba, Dominican Republic. Currently, 35 students representing 12 countries are studying in person or online for their pastoral formation. 
Due to the pandemic, the 2020 graduating class had its formal graduation ceremony postponed until May 2021. These men have completed all coursework and requirements for graduation, so even though they must wait a bit longer to don their caps and gowns, they are being ordained and installed as pastors in various countries across Latin America.
Two 2019 graduates were ordained in Bolivia on Nov. 28. Benjamin Flores will serve as a missionary pastor in Belize. Samuel Calero will serve at Vida Nueva (New Life) Lutheran Church in Potosí, Bolivia. 
On Sept. 29, Guillermo Leyva was ordained and installed at All Saints Lutheran Church in Guadalajara, Mexico. Neftali García, another recent graduate from Mexico, was ordained and installed on Nov. 15 as pastor of St. Paul Lutheran Church in Mexico City. 
Since welcoming the first class of students in 2017, Concordia the Reformer has sought to prepare men to be shepherds, teachers and evangelists. The church is now seeing the fruit of the labors of all who have worked for, prayed for and supported the seminary, its faculty and students.
The Rev. Dr. David Preus, a professor at the seminary, said, "Having served as professor, pastor and fieldwork supervisor of Guillermo, Nefta, Benjamín and Samuel, I noticed that in each case my students, now recently ordained servants of God's Word, underwent a certain process of maturing both in knowledge and in practical life. It was a real joy for me to witness their increase in zeal for the pastoral ministry even as they honed their minds through constructive, Lutheran theological conversation along the way. 
"Each of these young men is a living and serving demonstration of what our seminary aspires to produce in every part of Latin America."
Read more stories about LCMS international mission work at international.lcms.org.
Posted Feb. 18, 2021