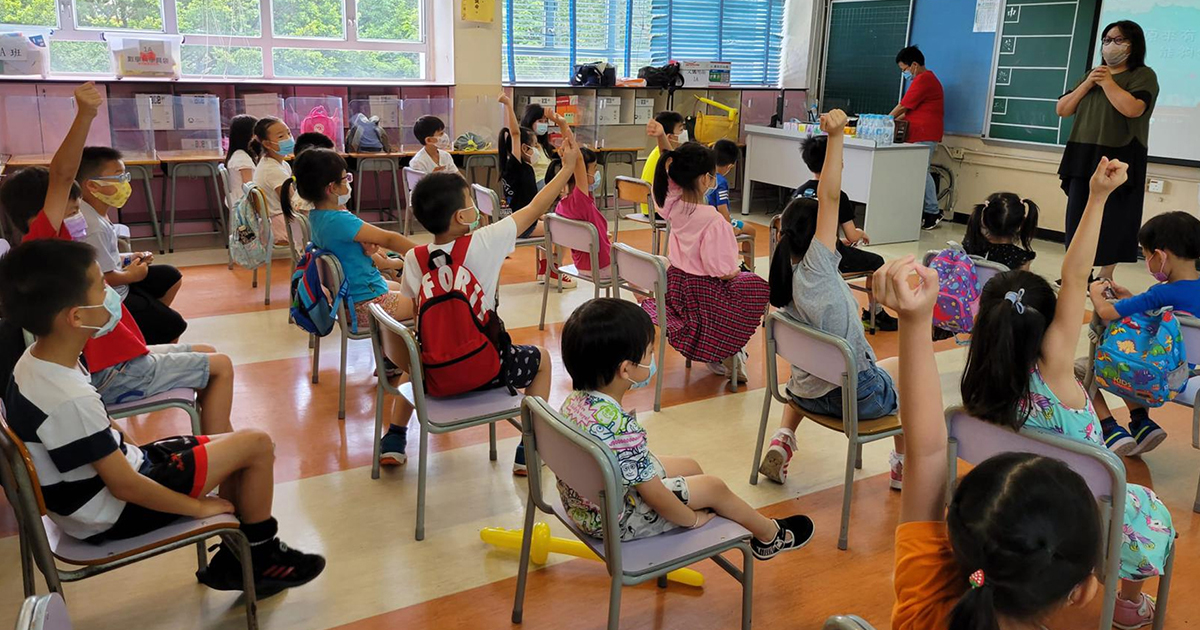 Deaconess Carol Halter serves as an LCMS missionary in Hong Kong, where she nurtures and trains Chinese people to grow in Christ and share the Gospel by holding educational and evangelism seminars and Bible classes and by providing individual counseling.
Recently, Halter led an eight-week training program for Hong Kong Chinese Sunday school teachers at Loving Heart Lutheran Church in Shatin, New Territories. Seventeen students, ages 25–55, attended the training. Halter said the students were "responsive" and "creative. … They quickly grasped the concepts and ideas presented in the course and then ran with them, improving the visual aids and making innovative adaptations for their own use."
The week after the class ended, Halter compiled all the teaching materials into a PowerPoint so that the students will be able to print the materials for their own use. Throughout the course, Halter also provided the students with handouts on topics such as:
Teaching Law and Gospel;
Martin Luther's prayers for each day of the week;
Teaching children to read and study the Bible;
Children's songs with easy tunes; and
Directions on how to teach a Bible lesson.
The teachers who took the course then planned an eight-week vacation Bible school (VBS) to be held at the church beginning the week after their training ended. Since the church is located in Leung Kui Kau Lutheran School, they invited the school students to attend the VBS. Halter said that the teachers have continued to keep in touch with her. She will return in a few weeks to encourage them.
Learn more about Halter's mission work at lcms.org/halter.
Posted Sept. 13, 2021