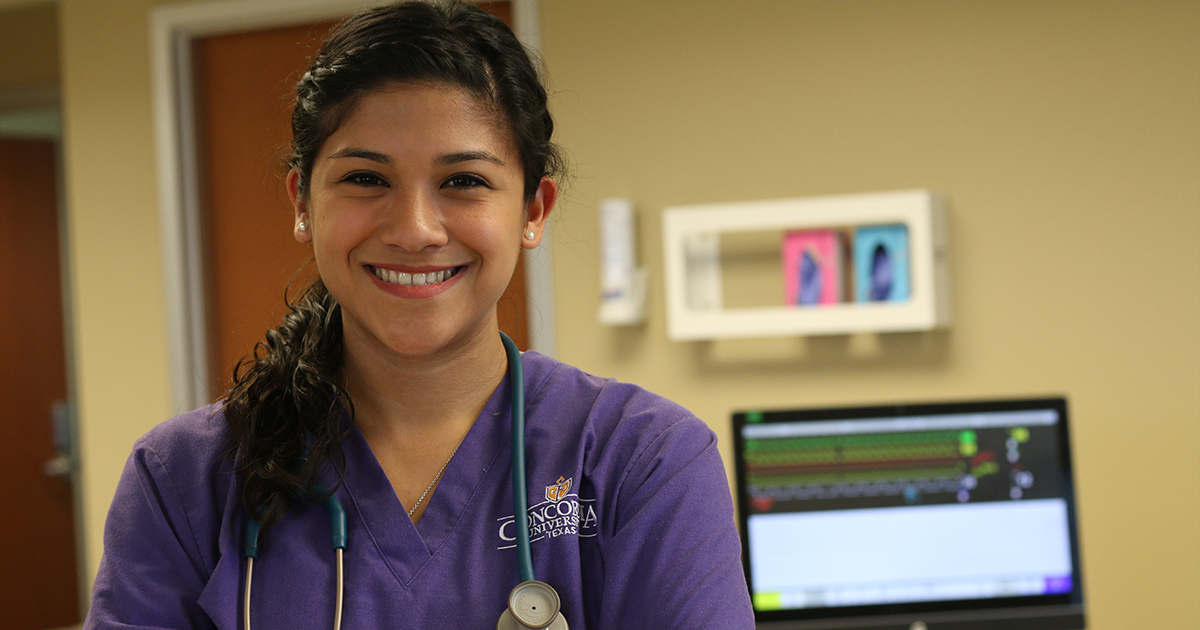 Wanted: More nurses
Concordia University Texas (CTX), Austin, Texas, has expanded its Accelerated Bachelor of Science in Nursing (ABSN) program track to Dallas. The ABSN track is a 16-month program that combines a rigorous online curriculum with hands-on simulation labs and clinical rotations with esteemed health care partners in Dallas.
Texas has had a nursing shortage for a while — a fact the pandemic has brought into even sharper focus — and the state is projected soon to have the second-largest nursing shortage in the country. CTX's ABSN site in Dallas will equip even more aspiring nurses to enter the field and help address the shortage. Learn more at absn.concordia.edu/blog.
Trauma and resilience
Concordia University, St. Paul (CSP), St. Paul, Minn., has launched two new programs to empower professionals who work directly with people affected by trauma: a 15-credit graduate certificate, which includes five courses that can be completed in 10 months, and a Master of Arts in Human Services with an emphasis in Trauma, Resilience, and Self-Care Strategies. The master's program includes 30 credits of coursework completed over 22 months. 
Both programs are modeled after CSP's existing Trauma & Resilience in K-12 Education graduate certificate. The extended focus of the new programs will provide relevant and timely knowledge through coursework focused on:
The foundations of trauma and stress-related disorders;
The impact of childhood trauma on the developing brain;
Forensic behavioral health aspects of trauma;
The impact of trauma on family systems; and
Trauma-informed practice, self-care and resilience strategies. 
Call answered
The five-year "Answering the Call" campaign, the most successful campaign in the history of Concordia University, Nebraska (CUNE), Seward, Neb., ended June 30 with a total amount raised of $93,783,198. The campaign was boosted early on by a $10 million gift from the Rupert Dunklau Foundation, the largest gift in university history, one of nine commitments of at least $1 million. The breadth of support for the university was significant, with 11,740 donors contributing to the campaign's success.
Supporters of the campaign bolstered scholarship endowments to provide funding for students, keeping the cost of attending CUNE competitive with public institutions; fully funded the $26.5 million Dunklau Center for Science, Math and Business, a state-of-the-art facility that opened in Fall 2019; made a number of new academic initiatives a reality, including an agricultural science program developed through community and industry partnerships; and enabled CUNE to break ground in April on a new $17 million music center that is set to open in Fall 2022.
Steps to church work
Since 2004, the STEPS program at Concordia University Ann Arbor (CUAA), Ann Arbor, Mich., has helped pre-seminary and pre-deaconess candidates gain early, on-the-job training and access to mentors. This year CUAA will expand the successful internship model to two other church work programs. Students enrolled in the Bachelor of Arts in Family Life Ministry or Bachelor of Arts in Parish Music programs may now opt in to a paid part-time internship experience with any of CUAA's 20-plus partner parishes or LCMS ministries. Learn more at blog.cuaa.edu/STEPS-expands.
New structure
Concordia University Chicago (CUC), River Forest, Ill., has launched two new colleges as part of a comprehensive academic reorganization. The new College of Health, Science & Technology (CHST) and the College of Theology, Arts & Humanities (CTAH) will join the existing colleges of Business and Education in a new four-college structure that will absorb programs from the former colleges of Arts and Sciences, Graduate Studies, and Innovation and Professional Programs.
The college reorganization benefits the university and its students and faculty by facilitating connections between undergraduate and graduate programs. In addition, the moves will provide more opportunities for faculty members in similar disciplines to interact with each other, leading to professional growth and innovative ideas for programs and pedagogy. Dr. Adam Francisco has been named dean of CTAH, helping to ensure the vibrancy of those mission-critical programs. Dr. Eli Hestermann will serve as dean of CHST, as CUC pushes toward more robust degree offerings in the sciences.
Leadership mentoring
The Growing Together mentorship workshop from the Women's Leadership Institute at Concordia University Wisconsin (CUW), Mequon, Wis., provides mentoring content for congregations looking to foster deeper connections among the women in the congregation. The program seeks to pair women who have a desire to serve, but no formal leadership training, with professionals who have expertise in needed areas. The goal is that, through these relationships, both sides can be encouraged and emboldened to lead with excellence for the sake of the church. Learn more at blog.cuw.edu/growing-together.
Church work scholarships
Concordia University Irvine (CUI), Irvine, Calif., received a $1 million gift to fund the director of pre-seminary studies position and provide scholarship support for pre-seminary and pre-deaconess students. The gift will help students pursue their vocations, easing financial barriers for those who want to serve in churches and other ministries.
Seminary news
Lectures in Spanish
Concordia Seminary Press has published the first Spanish commentary of Martin Luther's lectures on Psalm 22, Comentario al Salmo Vigésimo Segundo. The project was carried out in collaboration with the Center for Hispanic Studies (CHS) at Concordia Seminary, St. Louis (CSL). Guest CHS instructor Rev. Dr. Alberto García translated Luther's 1521 work, Operationes in Psalmos, from the original Latin into Spanish. In the introduction, CSL Provost Rev. Dr. Douglas L. Rutt offers a "Celebration of Our Confession of Faith" followed by a foreword from the Rev. Dr. Leopoldo A. Sánchez M., CSL Werner R.H. Krause and Elizabeth Ringger Krause Professor of Hispanic Ministries. Comentario al Salmo Vigésimo Segundo is available for purchase at csl.edu/store or Amazon.
Fall events at CTSFW
Opening worship for the fall semester at Concordia Theological Seminary, Fort Wayne (CTSFW), was held Sept. 7 at 10 a.m. in Kramer Chapel. The culminating event in CTSFW's 175th anniversary celebration will take place Oct. 24 at 3 p.m. with a special service also in Kramer Chapel. 
CTSFW is joining forces with The Lutheran Foundation to host "The Changeless Word in a Changing World: Post-Pandemic Ministry" on Oct. 25. The conference will explore ministry opportunities in the areas of technology, wellness and culture.
Posted Sept. 13, 2021