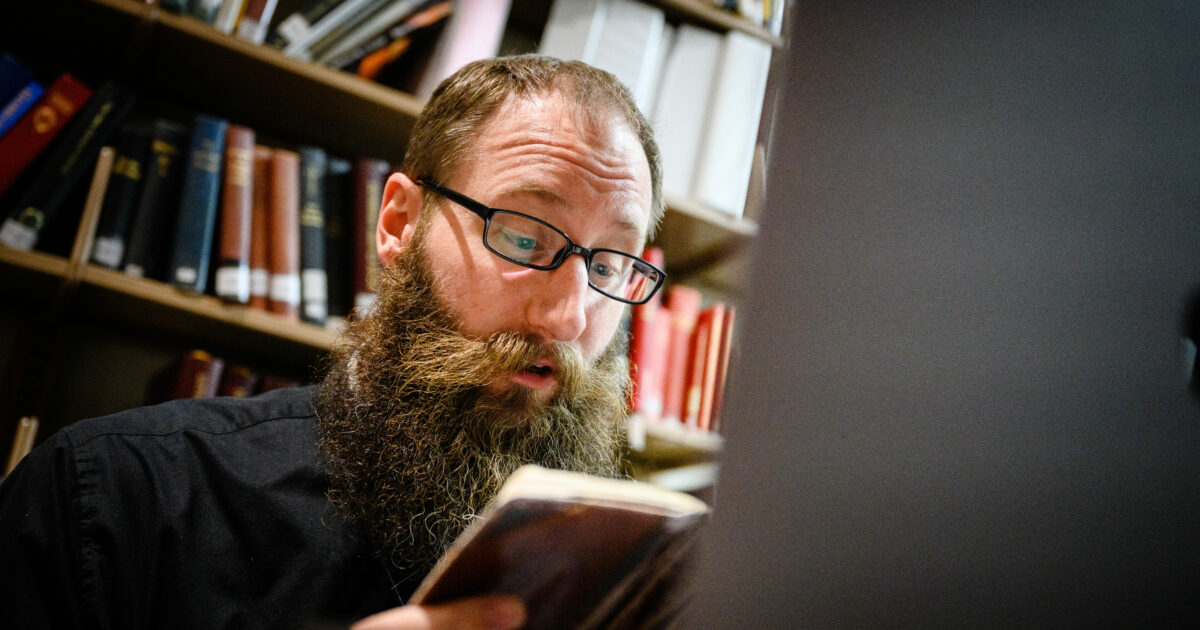 By Stacey Egger
"Our Lutheran theology and [the] proclamation of life that results from it — it's unique in Christendom. It's something that we, as Lutherans, have to bring to the table," said Roni Grad, a member of Catalina Lutheran Church in Tucson, Ariz. Grad recently participated in The Lutheran Church—Missouri Synod's (LCMS) all-virtual Life Conference, held March 19–20 under the theme "Making Disciples: Valuing Life."
The conference, which functioned as part of the Synod's Making Disciples for Life (MDFL) initiative, set out to explore a distinctively Lutheran message of life. It featured 11 live plenary sessions and almost 60 pre-recorded sessions and drew over 700 registrants from across the country and around the world. "We had pastors, missionaries and laypeople from many different countries … well into the double digits," said Deaconess Tiffany Manor, director of LCMS Life Ministry.
The MDFL emphasis was affirmed at the 2019 LCMS convention.
In the past, the Synod's Life Ministry office has hosted a life conference biennially in Washington, D.C., in conjunction with the National March for Life. Although an in-person conference was not possible this year, Manor said that finding a way to gather pro-life Lutherans seemed as crucial as ever:
"It felt really important because so much of this past year has been focused on life. With the pandemic, and some of the civil unrest last summer — a lot of those things focused on the sanctity of human life, the value of human life, and we have been receiving so many questions from our people. … So we planned a lot of our sessions to reflect these things that are going on in the culture and in our world."
Such timely sessions included topics like spiritual care during COVID-19, questions surrounding COVID-19 vaccines, recent proposed legislation such as the Equality Act, racism, critical race theory, and talking about life issues with friends and in a hostile public square.
The conference also explored many other important life issues, including care for those who are aging, advocating for life in the womb, Christian life in the lectionary, a Christian view of masculinity, over-the-counter abortion, religious liberty issues, adoption, care for those who have had abortions, mental health, suicide, domestic violence and child abuse, human trafficking, visiting those who are hospitalized and shut-in, and more.
While the conference's virtual format did not afford all of the same opportunities for conversation that an in-person conference would, it did bring together far more Lutherans than would have been able to attend in person, even without a pandemic.
Grad, a retired physician and the chair of his congregation's life team, said that this was the first LCMS life conference he has been able to attend, because the Tucson March for Life is typically scheduled for the same weekend as the D.C. March for Life.
"Resources like this help strengthen the witness of laypeople like me," said Grad.
Grad believes that theological accuracy is very important to the pro-life cause. He described an experience at a pro-life event he attended in Tucson, put on by another Christian church body:
"The speakers [said things like], 'Oh, this baby who was aborted could have … been a great heart surgeon. He could have found the cure for cancer.' And I thought, 'Yes, and that baby who was aborted might have also been a child with severe cerebral palsy, who is minimally interactive with his environment — and that's still a child for whom Jesus died.' That's what we bring to the table as Lutherans."
Manor said that some congregations also took advantage of the conference's group registration option and held "local conferences," gathering to stream and discuss sessions together.
The conference's virtual platform will leave all of the content up for 90 days, allowing participants with a premium registration to space out their viewing and attend more of the breakout sessions than they would have been able to in an in-person context. Those who missed the initial conference can still register and access the videos, either as individuals or in groups within their congregations or communities.
The conference includes:
Plenary sessions from LCMS life leaders across the country, which were streamed live and followed by live question-and-answer sessions;
A Spanish track with 10 pre-recorded presentations by four different presenters;
A School Ministry track which includes pre-recorded devotions and presentations geared toward students and classrooms, as well as presentations for educators and parents;
Three more pre-recorded breakout tracks, with presentations from LCMS leaders and pro-life advocates, under the categories "Making Disciples Who Understand Life," "Making Disciples Upholding Life" and "Making Disciples Caring for Life."
"Life is a continuum — not only from cradle to grave, but from cradle to our Father's house in heaven," said the Rev. Robert Zagore, executive director of the LCMS Office of National Mission, in his plenary session. "We all have to work together, each within our vocations … so that we can build together a community and a fabric and a knowledge which will build up the body of Christ and help us to create lifelong disciples who value life."
The MDFL initiative is focused, among other things, on making the wealth of the Synod's resources easily accessible to Lutherans across the country. In keeping with this, many of the conference's sessions highlighted the many free resources that LCMS Life Ministry offers, including:
Worship resources, created in collaboration with LCMS Worship, that assist congregations, schools and families in marking special occasions with an emphasis on the sanctity of human life;
"I Will Grieve for the Suicide," a new book written by the Rev. Peter Preus and published by LCMS Life Ministry, which provides guidance and the comfort of the Gospel for those left behind after a Christian commits suicide, and other upcoming resources pertaining to suicide and mental illness;
The Life Library featured on the LCMS Life Ministry page, which contains a large selection of articles and information on various life issues;
The new "Friends for Life" podcast from KFUO, hosted by Stephanie Neugebauer; and
Upcoming educational video modules on life ministry topics.
In the conference's introductory devotion, the Rev. Sean Daenzer, director of LCMS Worship, noted that the past year has driven home the reality of death for many.
"But Christ indeed is risen from the dead," Daenzer said, "and He is only the first fruits of those risen from the dead. This is how He wishes to overturn … this last enemy, death. Not by … safety precautions or medical interventions or education [or] advocacy, but … through the death of Christ, that by His death, death itself would die. And that by the resurrection of Christ, He will also raise us to new life.
"In short, unless the real end of the world should come first, it is God's will in Christ to save us not without death, but despite it, through it and from it. 'Whoever believes in me,' Jesus said, 'will live even though he dies.'"
To learn more about the work of LCMS Life Ministry, visit lcms.org/life or contact Manor at lifeministry@lcms.org.  
Posted on March 29, 2021