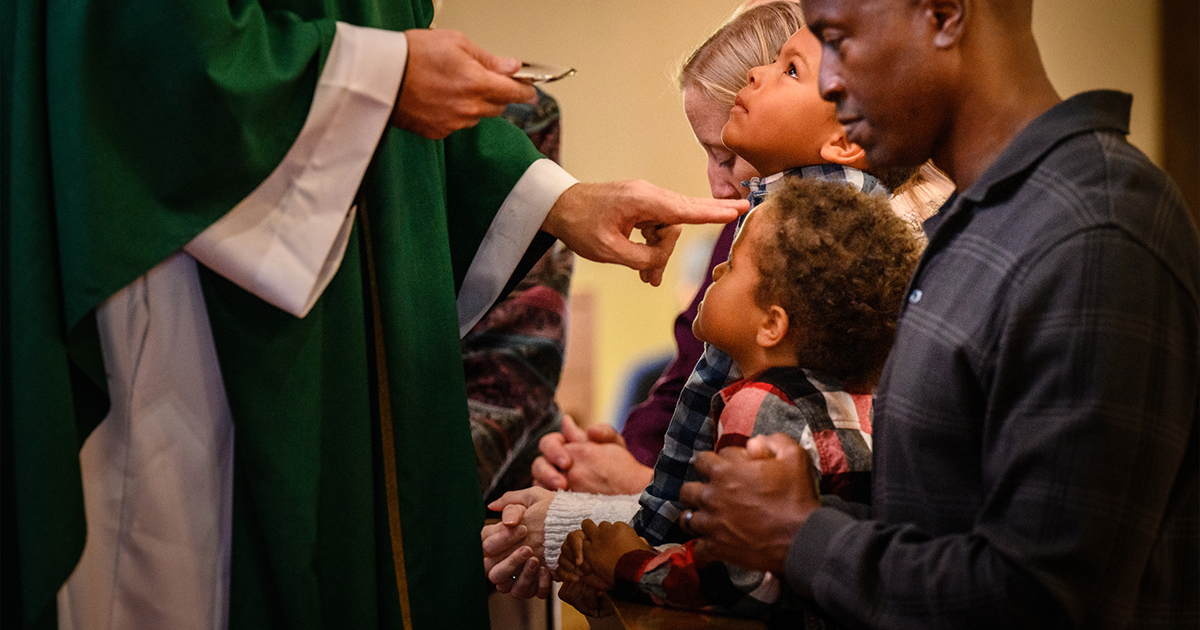 As 2021 comes to a close, now is the time to consider a year-end gift to the organizations you care about, including to The Lutheran Church—Missouri Synod (LCMS).
According to Mark Hofman, executive director of LCMS Mission Advancement, the opportunities to partner with the Synod in its national and international mission "run in the hundreds."
Those opportunities include:
Missionaries and mission projects;
Counsel and aid to partners around the globe;
Humanitarian work, including post-disaster recovery;
Forming and sending church workers; and
Producing no- and low-cost resources for the Synod's districts, schools and congregations.
"These are only a few of the opportunities," Hofman said. "There are so many others. My responsibility, and that of the team I am blessed to lead, is to connect people to the opportunities that exist, answer their questions and help bring to the surface great options that may not be immediately obvious.
"When the clock strikes at midnight on December 31, I'm absolutely confident God will have given the LCMS precisely what He wants the LCMS to receive — no more and no less — for reasons only He knows or understands."
Here are some of the ways your gifts impact the work of the LCMS.
Together as Synod
A "Together as Synod" (unrestricted) gift supports the Synod's work where the opportunities and financial pressures are greatest at the time the gift is received, within limits established by Synod policies and nonprofit regulations.
Global Mission Fund
A gift to the Global Mission Fund supports both international and national mission efforts that give witness to Jesus and tangibly demonstrate His grace and mercy.
International Mission (General)
A general gift to international mission supports LCMS witness and mercy efforts in other countries, including in the areas of planning, coordination and accountability. Gifts can also fill shortfalls in funding for missionaries and mission projects.
National Mission (General)
A general gift to national mission helps the LCMS serve districts and congregations as they take the Gospel to our neighbors here in the U.S.
World Relief and Human Care
A gift to LCMS World Relief and Human Care helps fund Christ-centered, Gospel-focused humanitarian and mercy work all around the world. This may include grants to LCMS Recognized Service Organizations that are engaged in mercy work.
Joint Seminary Fund
A gift to the LCMS Joint Seminary Fund bolsters the Synod's support of both of its seminaries: Concordia Seminary, St. Louis, and Concordia Theological Seminary, Fort Wayne.
LCMS missionaries
A gift to the Synod's missionary fund may support a specific missionary of your choice or be used for general missionary support.
Click here for a full menu of giving options. "Or, better yet," said Hofman, "give us a call at 888-930-4438. There are some opportunities that can't be publicized on the web due to the sensitive nature of the work."
Ways to give
By mail
Make checks payable to the LCMS. For designated gifts, use the memo line to indicate where your gift should be directed (e.g., Global Mission Fund, Joint Seminary Fund, missionary name).
Envelopes should be addressed to The Lutheran Church—Missouri Synod, ATTN: LCMS Mission Advancement, P.O. Box 66861, St. Louis, MO 63166-6861 and postmarked by the U.S. Postal Service no later than Dec. 31. Please do not mail hard currency such as bills, coins or money orders.
By phone
The LCMS Mission Advancement Donor Care line will be staffed to accept credit card donations by phone at 888-930-4438. The Donor Care team will accept gifts by phone until 2 p.m. CST on Dec. 31.
Online
To be 2021-eligible, online gifts can be made with a credit card through Dec. 31 at 11:59 p.m. CST. Visit lcms.org/givenow.
Text-to-Give
Make your "Together as Synod" gift using your credit card or Paypal account by texting STRONGTOGETHER at 41444. Eligible gifts can be made through Dec. 31 at 11:59 p.m. CST.
LCMS Foundation
To donate appreciated or depreciated securities or make IRA direct charitable transfers, contact the LCMS Foundation at 800-325-7912. The Foundation's skilled gift-planning counselors will work with you to support the ministries you love — including those of your congregation and your preferred LCMS ministries.
Posted Nov. 30, 2021