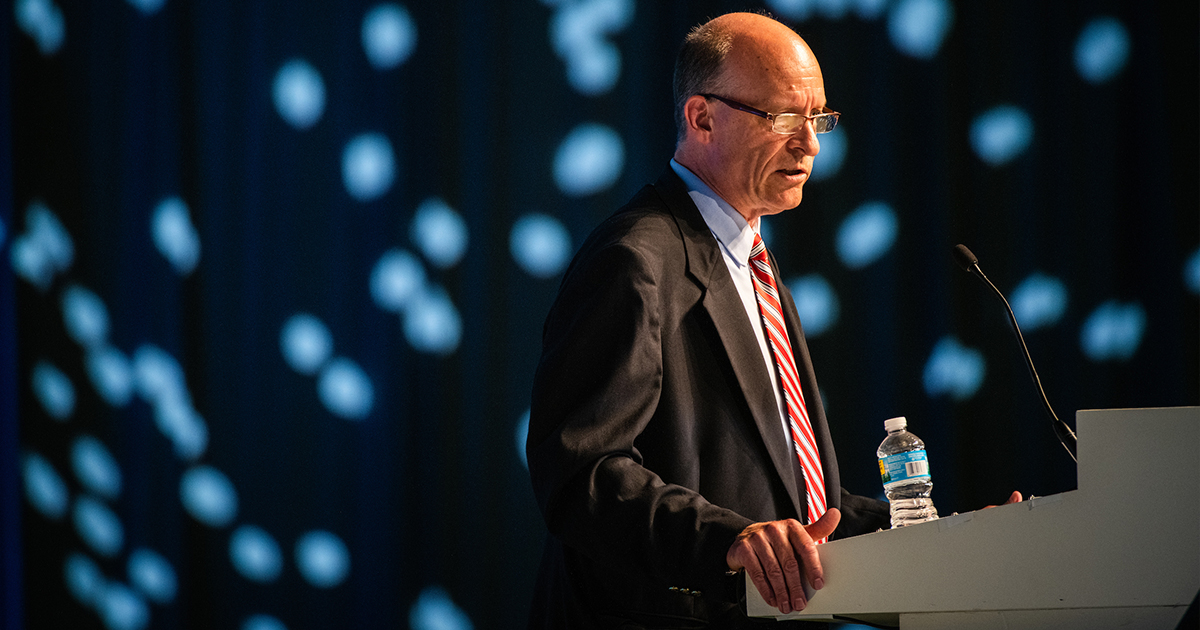 The Rev. Scott C. Sailer was elected to his third term as president of the LCMS South Dakota District at the district's 62nd convention, held Dec. 5–7 in Sioux Falls, S.D. Sailer was elected on the first ballot.
Also elected were:
Randy Sturzenbecher of Black Hawk, S.D., as first vice-president; and
Timothy Rynearson of Brookings, S.D., as second vice-president.
Both Sturzenbecher and Rynearson were elected to a second term. The officers were installed during the convention.
The convention theme was "Rooted in Christ, Abounding in Thanksgiving," based on Col. 2:6–7. The convention adopted resolutions to:
Amend the district's Articles of Incorporation and Bylaws to implement a new procedure for electing the vice-presidents of the district, account for new categories of Synod membership and account for action by the Synod convention regarding representation at Synod and district meetings;
Realign the district's electoral circuits to fulfill communicant membership number requirements for circuits established in the Synod's Bylaws and to bring some parishes with congregations overlapping circuit lines into the same circuit;
Continue support for the Rev. Dr. Daniel N. Jastram, missionary to Southeast Asia, and add support for the Rev. Dr. Cory J. Rajek, missionary to Eurasia, through the Synod's Together in Mission initiative;
Establish a Mission and Ministry Council to explore new ways of providing support and ministry resources to churches, congregations and schools; and
Recognize the importance of church workers, encourage care for worker wellness and encourage the recruitment of church workers through the district and the Synod's Set Apart to Serve initiative.
Posted Dec. 14, 2021