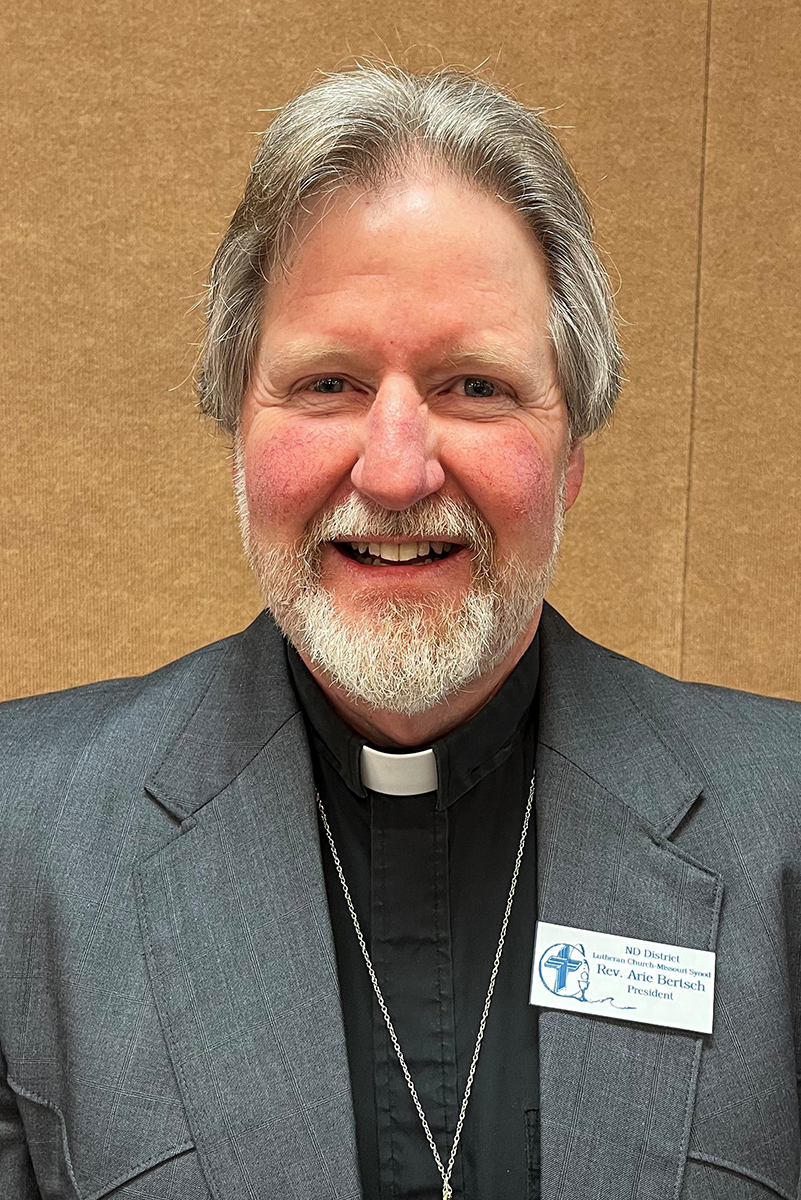 The Rev. Arie D. Bertsch was elected to his second full term as president of The Lutheran Church—Missouri Synod (LCMS) North Dakota District at the district's 59th convention, held Jan. 23–26 in Fargo, N.D.
Bertsch was elected on the first ballot.
Also elected were the Rev. Steve Schulz of Fargo, N.D., as first vice-president and the Rev. Kirk Peters of Hazen, N.D., as second vice-president.
The officers were installed at the convention.
The theme of the convention was "Rejoice in the Lord always! Rejoice!" (Phil. 4:4-9).
During the convention, the district continued its focus on missions at home and abroad. For the next triennium, resolutions were passed to financially support:
Shepherd's Hill's Retreat, the district's local camp ministry and an LCMS Recognized Service Organization, at $5,000 per year;
Christ's Care for Children: Kenya, a child sponsorship program managed by the LCMS and the Evangelical Lutheran Church in Kenya, at $10,000 per year; and
The Rev. Ted Krey and LCMS mission work in Latin America at $20,000 per year.
In addition, the convention passed resolutions to:
Approve updates to the district's bylaws;
Explore an ongoing ministry partnership with Lutheran Family Services; and
Adopt a district guidebook with information and resources for pastors and congregations.
Posted Feb. 16, 2022