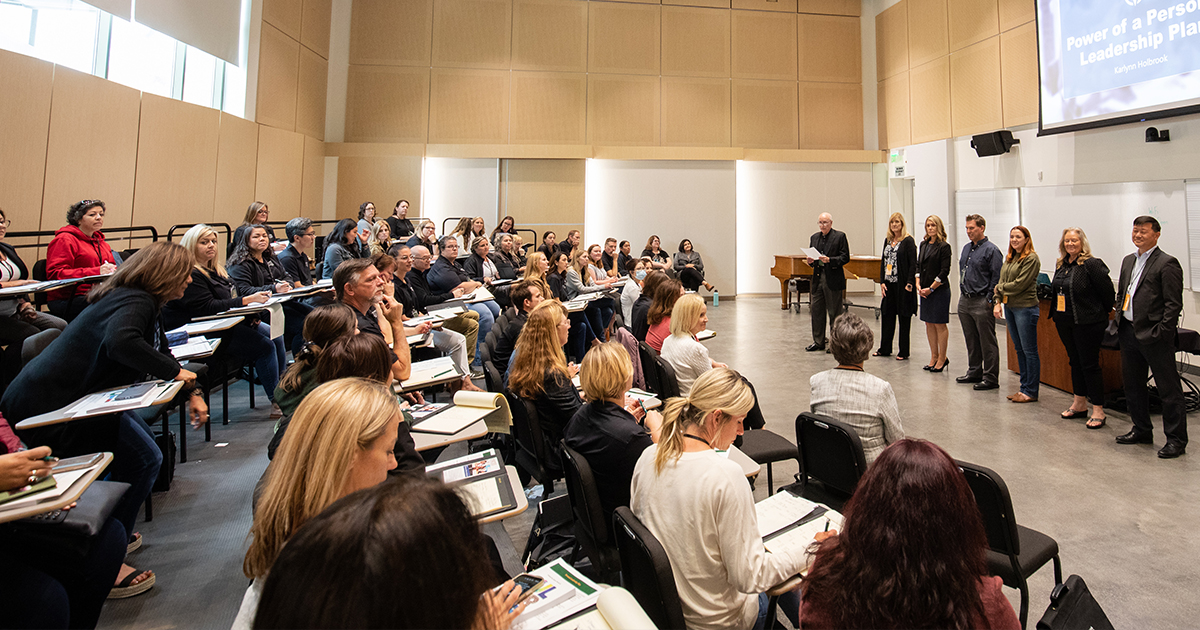 Serving rural communities
Concordia University Ann Arbor (CUAA), Ann Arbor, Mich., has received a $1.48 million grant from the U.S. Department of Health and Human Services for its physician assistant master's program. The grant will support students who opt to participate in rural clinical experiences. CUAA is one of only seven universities nationwide to receive this grant. 
Learn about Daniel Shonnard, one of the grant recipients.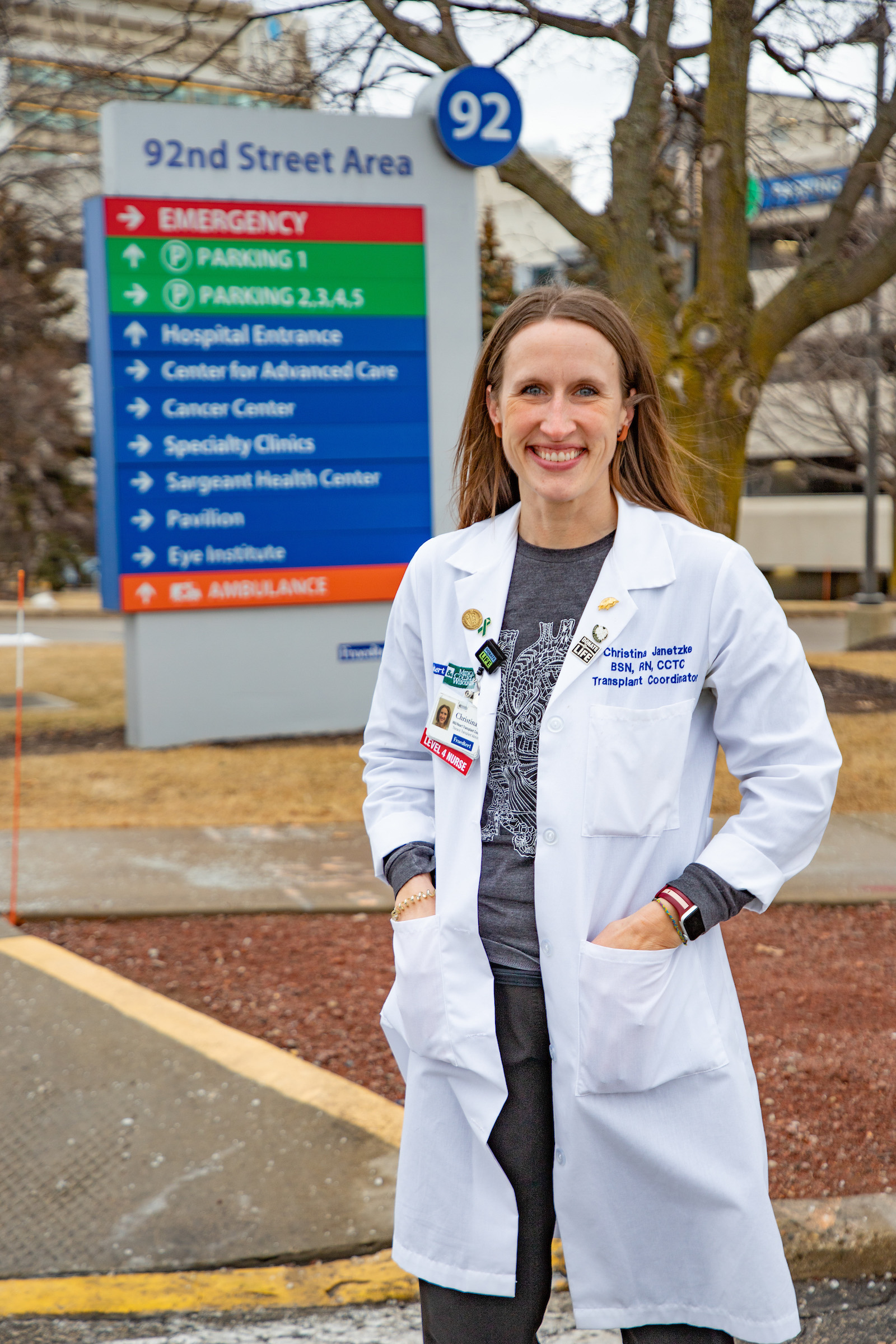 40 years of nurse education
The School of Nursing at Concordia University Wisconsin (CUW), Mequon, Wis., turned 40 this year. It is the longest-running nursing program in the Concordia University System. In addition, CUW's Doctor of Nursing Practice (DNP) degree, started in 2007, was the first DNP in Wisconsin. Read more. 
New music prof
Music has been a part of Concordia University Texas (CTX), Austin, Texas, for many years. As CTX continues its legacy of music education, it welcomes the Rev. Dr. James Marriott as coordinator of the music department and assistant professor of music.  
"I am honored to join the world-class faculty and staff at Concordia University Texas," Marriott said.
Provost selected for institute
Dr. Erik Ankerberg, provost of Concordia University Chicago (CUC), River Forest, Ill., was selected to participate in the Association of Governing Boards of Universities and Colleges (AGB) Institute. Ankerberg is one of just 25 leaders who will take part in the institute's specialized curriculum of symposia, workshops and one-on-one mentoring.
The AGB Institute is designed for small groups of select participants and is focused on cultivating a larger pool of qualified leaders to meet the demands of the higher education sector. Participants from institutions around the country will begin their experience with an in-person symposium in Washington, D.C., in September. The institute features more than 30 experts in higher education serving as presenters. 
Servant leaders
The new Servant Leader Institute (SLI) at Concordia University Irvine (CUI), Irvine, Calif., offered its inaugural Educator Leadership Academy in May, drawing educators from all over California. The three-day weekend intensive consisted of eight seminars on topics such as establishing a positive school culture and building trust as a leader. The learning will continue over the next 10 months as each participant works toward a specific goal with a leadership coach. In January, participants will return to campus for more seminars and an opportunity to share their progress with other participants. 
The academy was made possible by support from the Kern Family Foundation.
Dominican mission trip
Eight students from Concordia University, Nebraska (CUNE), Seward, Neb., traveled to the Dominican Republic for an eight-day experiential mission trip led by CUNE Assistant Professor of Theology Rev. Dr. Brian Gauthier and Director of Student Development Rebekah Freed in cooperation with the LCMS Office of International Mission. The students served in the community, at local churches and in a group home. As they observed missionaries in the field, they considered whether God might be calling them to long-term, overseas missions. 
Study abroad
Four students at Concordia University, St. Paul (CSP), St. Paul, Minn., have been awarded the U.S. Department of State Benjamin A. Gilman International Scholarship for 2022. Alison Thao, an English-as-a-Second-Language major with a Spanish minor, will complete a summer internship in Ecuador; Kacie Duncan, a double major in criminal justice and English, will study abroad in Ireland; Philip Lee, a double major in music and computer science, will study in Japan; and Kao Nou Yang, a communication studies major with a marketing minor, will study in South Korea.
Seminary news
Summer learning
It's not too late to participate in a faculty-led summer workshop in the "Prof Insights" series offered by Concordia Seminary, St. Louis (CSL). The series offers in-depth study on contemporary topics that influence the practice of ministry and worship. Workshops are scheduled for locations around the country on topics such as Proverbs, Job, Jeremiah, the scientific age, biblical interpretation, adult faith formation and soul care. Each three-day workshop is $140. 
Spring commencement
On May 20, Concordia Theological Seminary, Fort Wayne (CTSFW), celebrated the end of the Spring 2022 semester with a full day of events, including a Baccalaureate Matins, an organ recital by CTSFW Kantor Kevin Hildebrand, a reception for the community and a commencement ceremony with a graduation address provided by the Rev. Dr. Juhana M. Pohjola, bishop of the Evangelical Lutheran Mission Diocese of Finland. 
CTSFW Assistant Vice-President of Advancement Michael Ritzman summed up the thoughts of many about the day, saying, "For me, the best part about graduation day is seeing the families who attend the event. Throughout the formation process, we only see the individual; but on graduation day, we see the families that have been supporting their loved ones the entire time."
Posted July 19, 2022