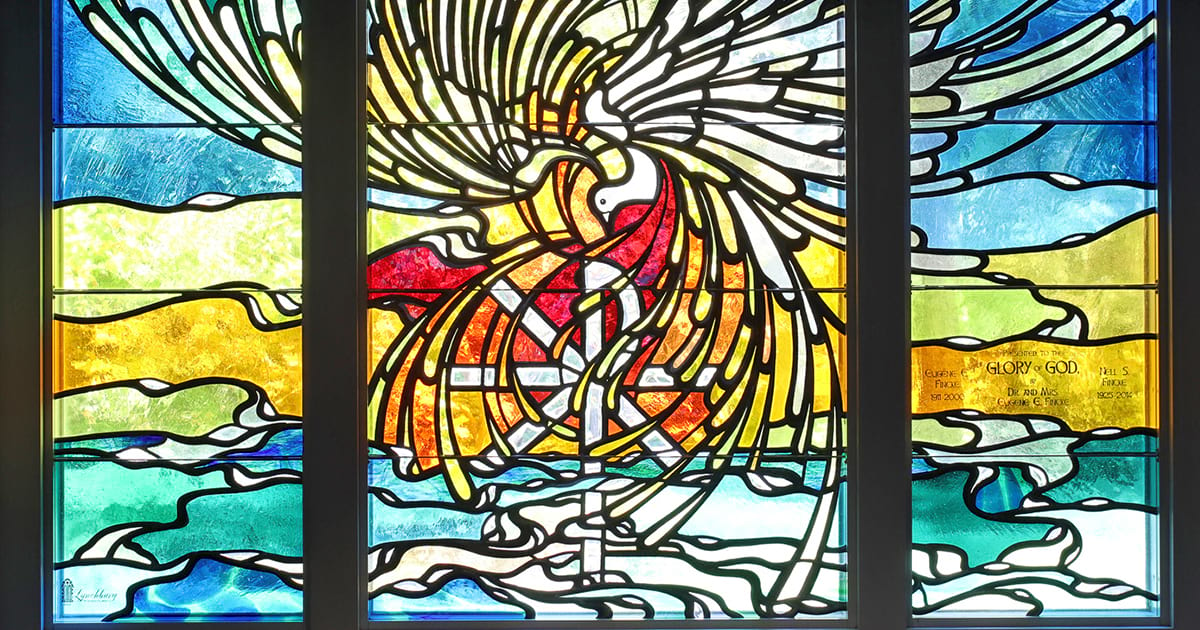 Individualized learning
Journeys Lutheran School, Hales Corners, Wis., works with students with unique learning challenges to maximize their God-given spiritual, academic, physical, emotional and social potential. More than 80 students from greater Milwaukee attend the school, which accepts students from third grade through high school.
Journeys, founded in 1958 by a group of parents seeking the best education for their children, offers a variety of individualized services to support student instruction. Small classroom sizes and customized curriculums allow each student to work within his or her own skills and abilities. Therapeutic activities in art and music are available along with Christian counseling. Students receive instruction in religion and take part in daily devotions and prayer. For more information, visit journeyslutheran.org.
Room to grow
On March 7, after months of work and planning, Racine Lutheran High School (RLHS), Racine, Wis., broke ground on an $8.2 million expansion and renovation project. The project will add new instructional space, including classrooms and an academic resource center; replace the old gymnasium with a new gym offering accessible seating and updated court sizes; and add a larger weight room and fitness facility. 
"We are providing some of the best educational opportunities available, and we are preparing for future students to benefit from the Christ-centered education offered at Racine Lutheran High School," said Dave Burgess, RLHS executive director and principal. "We will soon be able to accommodate the demand for growth in enrollment, and we look forward to serving the next generation of students."
New dean of business
Dr. Matt Hurtienne has been named dean of the Batterman and Haab Schools of Business and executive director of strategic planning at Concordia University Wisconsin and Ann Arbor (CUWAA). Hurtienne previously served as CUWAA's associate dean of business. He is the author of numerous scholarly articles on leadership, employee engagement and online education. 
CUWAA also recently announced its continuing education offerings for fall. These short-term courses are provided in a variety of formats. Among the fall lineup are courses in entrepreneurship, personal and professional development, and beginning a congregational health ministry. Learn more or register at continuinged.cuw.edu.
Library outreach
The Klinck Memorial Library at Concordia University Chicago (CUC), River Forest, Ill., was awarded a grant of $20,000 from the American Library Association (ALA) COVID Library Relief Fund to support first-generation undergraduate students. CUC is one of only 77 libraries across the United States to receive the grant from the ALA with support from Acton Family Giving.
Grant funds are intended to bolster library operations and services, including broadening technology access, developing collections, providing digital instruction, and expanding staffing and outreach. In the 2021–2022 academic year, 51% of CUC undergraduates were first-generation students, defined as those whose parents have not obtained a degree from a four-year college or university.
Perfect pass rate
Concordia University, St. Paul (CSP), St. Paul, Minn., proudly recognizes the members of its 2022 Doctor of Physical Therapy (DPT) graduating class, all 31 of whom passed their board exams. Their 100% pass mark sits well above the national average of 89%. Graduates from the DPT program will strive to embody lifelong learning and be leaders in education, scholarship and Christian service within their communities.
50th anniversary rebrand
As it nears its 50th anniversary, Concordia University Irvine (CUI), Irvine, Calif., has launched a university-wide rebrand designed to reflect its distinctive, Lutheran identity.
"This rebrand is an important step in Concordia University Irvine's history," said CUI President Dr. Michael A. Thomas. "As we've matured into a comprehensive university that … prepares each of our students for all of life's vocations, it became clear that we needed to tell this story more clearly, more boldly and more widely."
Within this rebranding campaign, a new color palette of green and gold unites the university and athletic brands, along with a fresh new logo. The official university seal and mascot have also been updated. Learn more at cui.edu/brand.
Te Deum Laudamus
The new stained glass windows in the Chapel of St. Timothy and St. Titus on the campus of Concordia Seminary, St. Louis, are complete. The final pieces were installed in time to be on display for the new academic year's opening service on Aug. 26. The windows, which can be seen in the chancel, transept, nave and narthex, are courtesy of a gift from the Eugene E. and Neil S. Fincke Memorial Trust.
Installation of the new windows, which feature the Te Deum Laudamus ("We Praise You, O God") as their theme, began in 2020. The final pieces to be installed trace the praise of God through the history of His people, tell the story of the apostles and martyrs, and include a Feast of All Nations window that tells of the communion of Christ and His church now and in the life to come. Read more at csl.edu/campus-life/chapel/chapel-stained-glass. 
Organ update
The main organ in Kramer Chapel at Concordia Theological Seminary, Fort Wayne, recently underwent an update by Stuart Weber and Michael Proulx of John-Paul Buzard Pipe Organ Builders. One result of the update is that the organ console can now be moved around the balcony more easily, which will better accommodate different musical groups and needs.
The organ, built by Herman Schlicker and Company of Buffalo, N.Y., was installed in 1958. It was Schlicker's first major installation in the United States and established his reputation as an organ builder, leading to many more installations in Lutheran colleges and churches through the 1960s and 1970s.
Posted Oct. 17, 2022