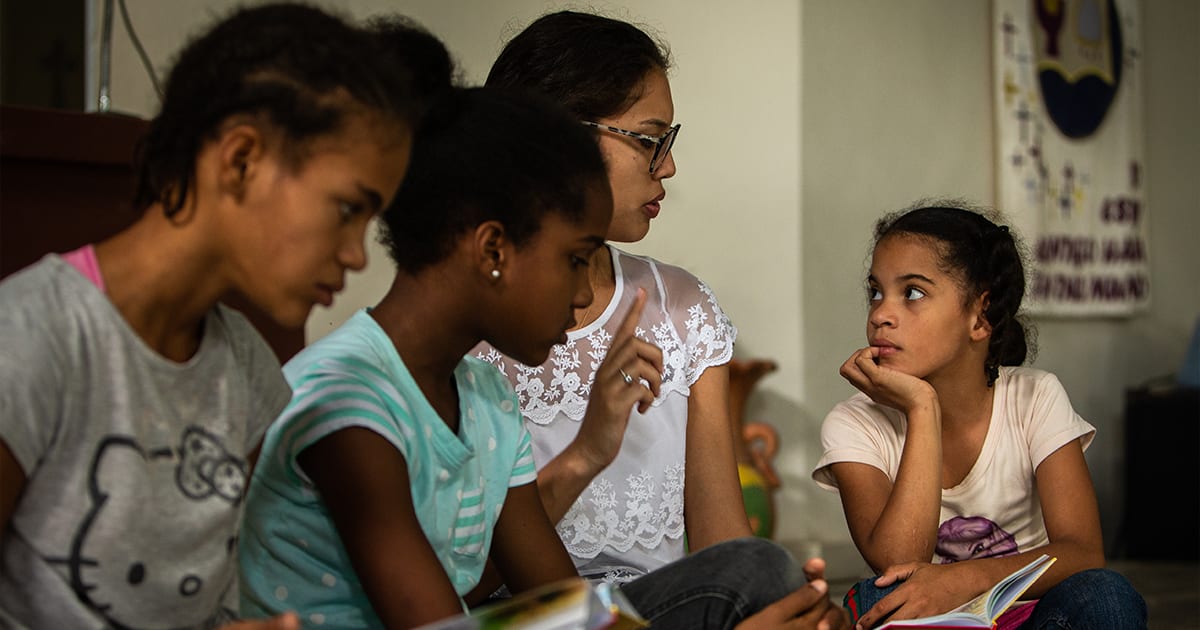 Lutherans in the Dominican Republic recently received a shipment of books from Lutheran Heritage Foundation (LHF). In cooperation with the Bible Society of Brazil and the Bible Society of the Dominican Republic, LHF sent over 2,000 books for distribution to Lutheran missions throughout the Dominican Republic. The shipment included:
1,000 hardcover copies of the Spanish Bible with Luther's Small Catechism;
700 hardcover copies of A Child's Garden of Bible Stories in Spanish; and
480 softcover Spanish Small Catechisms.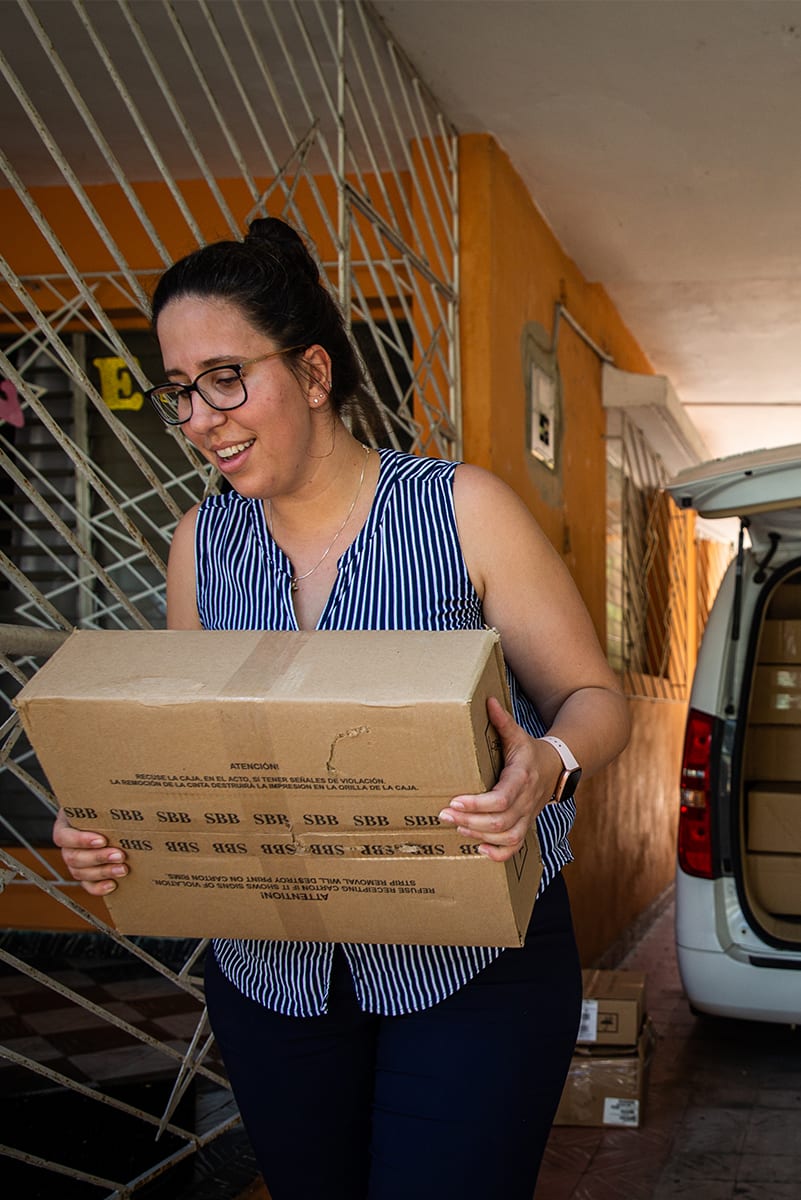 Missionaries from throughout the country joined with local church members and friends to unload dozens of boxes. Children at Iglesia Luterana Amigos de Cristo (Friends of Christ Lutheran Church) in Santo Domingo, Dominican Republic, were some of the first to enjoy the books. 
As cartons of the Spanish-language A Child's Garden of Bible Stories were opened, the children begged Agatha Elberhardt, wife of alliance missionary Rev. Lucas Elberhardt, to read to them. Agatha and the children sat down on the steps in front of the church altar and began to study and enjoy the Bible stories and illustrations. 
The Lord has richly blessed the efforts of many who are working to bring the message of Christ crucified to people in Latin America and around the world. 
Posted May 11, 2022