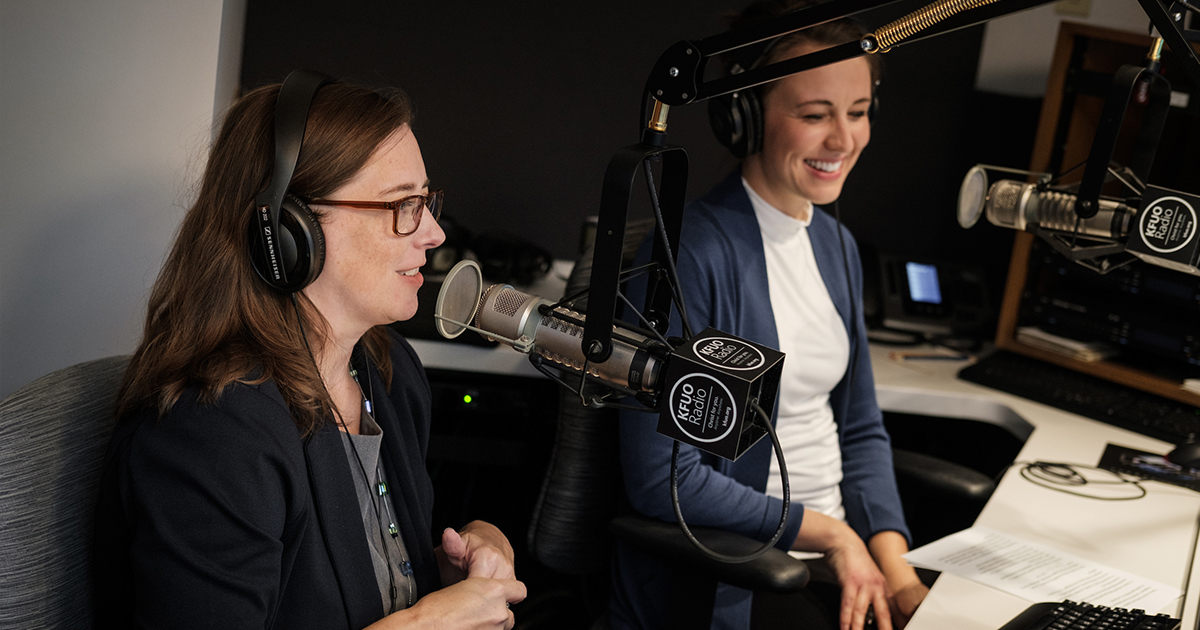 KFUO Radio — the Synod's official radio ministry — will host its annual Sharathon on April 21 and 22 from 7 a.m. to 5 p.m. CDT, and on April 23 from 7 a.m. to noon CDT.
The event is the single most significant source of funding for the listener-supported station.
"With everything that's going on in the world, there is a tremendous need for the healing Gospel of Christ Jesus," said Gary Duncan, executive director of KFUO Radio. "When you give a gift to KFUO Radio, you become our partner in sharing that Gospel. Together as His body, we speak with one voice to proclaim His Word of repentance and forgiveness of sins to all nations." 
KFUO's regular broadcast schedule includes musical offerings, talk shows, daily chapel, Bible studies, devotions, children's programming and Sunday worship. See the complete schedule at kfuo.org/programs.
Mary Schmidt, manager of development for KFUO, said, "We have been broadcasting the Gospel of Christ for 97 years because our listeners, who are a great blessing from the Lord, sacrifice to keep God's Word on the air."
Donors to this year's drive will receive appreciation gifts as follows, with each gift level receiving that gift as well as the gifts below it:
For a $1,500 gift, a KFUO 32-oz. Yeti travel mug;
For a $720 gift, a KFUO ball cap;
For a $480 gift, a KFUO day sponsorship honoring an individual of the donor's choice with a donor-written message broadcast five times during the donor's chosen date;
For a $240 gift, a KFUO shirt; and
For a $120 gift, a KFUO mechanical pencil.
"There is a great need in the world to hear the hope, love, mercy and salvation found only in Christ," said Schmidt. "I hope that everyone listening during Sharathon will be moved to become our partners in proclaiming the Gospel. Together, we are bringing Christ to the world."
To listen to Sharathon live, visit kfuo.org/sharathon during Sharathon hours. Contributions may be given by:
Calling 800-730-2727 or 314-821-0850;
Visiting kfuo.org; or
Texting "KFUO" to 41444.
Posted April 12, 2022