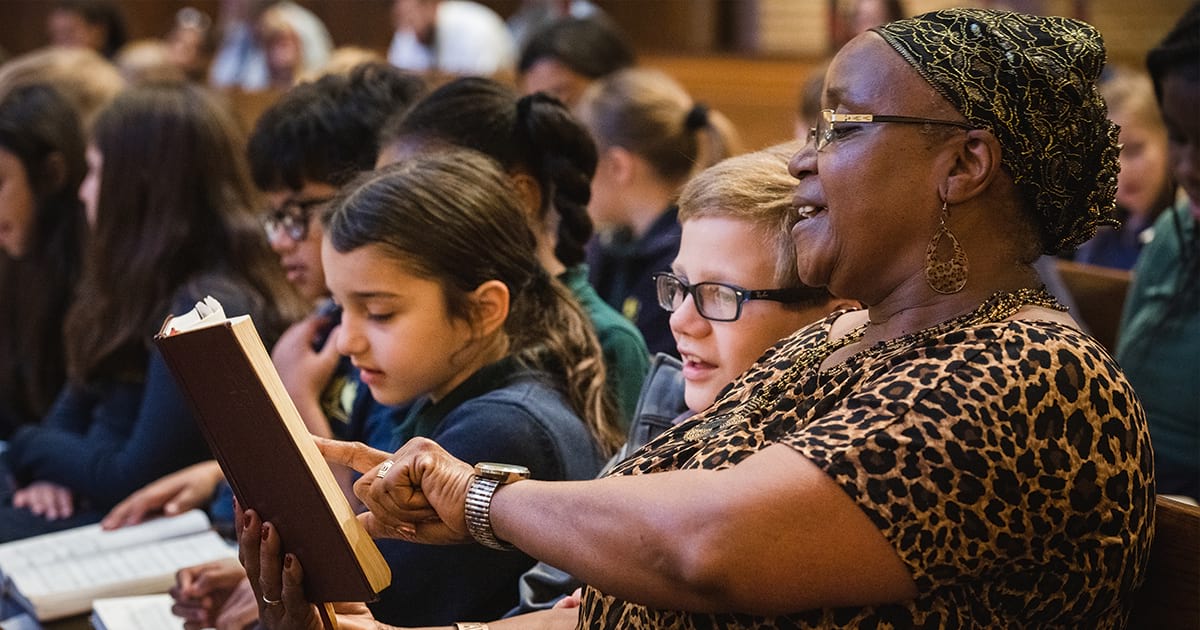 The 2022–2023 edition of Chapel Talks for Lutheran Schools is now available from LCMS School Ministry in two formats: a free, downloadable PDF or a for-purchase paperback. The theme of this year's Chapel Talks is the current triennial emphasis of the LCMS: "Making Disciples for Life." The same theme, based on Matthew 28:19–20, will be used for National Lutheran Schools Week, Jan. 21–27, 2023.
The introduction to the new resource notes that Lutheran schools have long played a central role in forming disciples for Christ:
"Lutheran schools make an eternal difference. … Chapel Talks encourage[s] discipleship conversations and actions in the chapel setting, classroom, playground and every school context. Lutheran school disciples also follow Jesus from the school to the home and community. The mission outreach of Lutheran schools brings opportunities to 'make disciples of all nations.'"
As in the past, the current edition of Chapel Talks contains opening and closing services and weekly devotions for the entire school year. The devotions include a Scripture reading; suggested hymns and songs from Lutheran Service Book, All God's People Sing and One and All Rejoice; and lesson activities in four categories: Gathering Disciples, Teaching Disciples, Praying Disciples and Growing Disciples. Also included are two new hymns:
"Once a Long, Long Time Ago," sung to the tune WEIL ICH JESU SCHÄFLEIN BIN ("I Am Jesus' Little Lamb," Lutheran Service Book 740); and
"To His Disciples, Jesus Said," sung to the tune ALLEIN GOTT IN DER HÖH ("All Glory Be to God on High," Lutheran Service Book 947).
Both hymn texts were written by Jeffrey E. Burkart.
Chapel Talks was written by the Rev. Bob Riggert, a former Lutheran teacher, principal, parish pastor and district education executive. He has written the last eight editions of the resource.
Download Chapel Talks or purchase a paperback copy for $9.99 plus shipping.
Posted Aug. 9, 2022