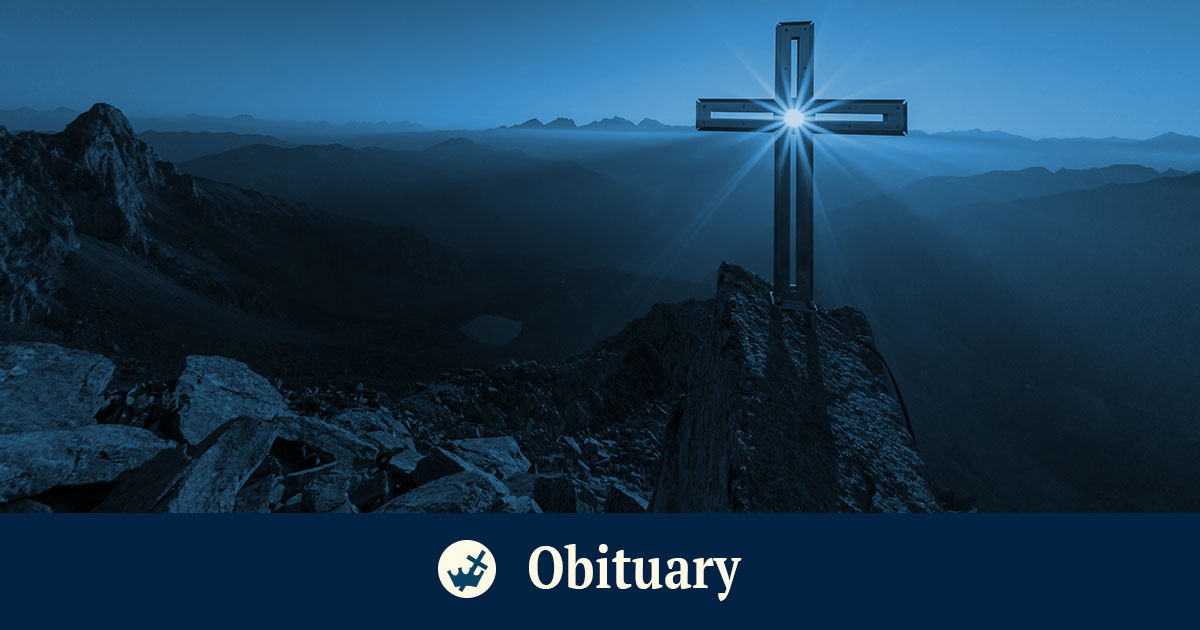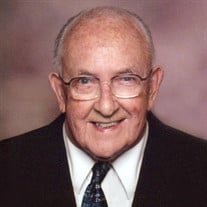 The Rev. Albert William Bahr, former president of the LCMS Eastern District, died on Nov. 20, 2021. He was 97.
Bahr was born on June 2, 1924, in Bayshore, Long Island, New York, to Albert William and Vera (Smith) Bahr. He attended Mepham High School, where a friend introduced him to the Walther League. He met the Rev. Alvin Wagner, a Lutheran Church—Missouri Synod (LCMS) pastor who would have a strong influence on his life. It was Wagner who encouraged him to consider the pastoral ministry. Although Bahr was reared in the Methodist church, he was confirmed in the LCMS at the age of 15.
In 1941, Bahr entered Concordia College New York (CCNY), Bronxville, N.Y. Upon graduation, he entered Concordia Seminary, St. Louis. During his vicarage at St. John Lutheran Church in Hillman, Mich., he met Loide Cordes. They were married on June 26, 1949.
On Nov. 11, 1951, at St. Martini Lutheran Church in Milwaukee, Bahr was ordained into the pastoral ministry. In the years that followed, he served congregations in Detroit; Buffalo, N.Y.; and Bergholz, N.Y. He also served as a circuit counselor for the LCMS Eastern District; secretary of the CCNY Board of Regents; and delegate to two Synod conventions. In 1976, he was appointed acting president of the Eastern District, a position he held for over two years.
In 1981, Bahr accepted a call to St. John Lutheran Church in Port Hope, Mich., where he remained for his last 10 years of full-time ministry. In 1992, he accepted a call to Immanuel Lutheran Church, Sebewaing, Mich. He worked with the LCMS Michigan District's Older Adult Ministry program and founded Immanuel's OWLs ("Older Wiser Lutherans") ministry, serving there until 2014.
In 1994, Bahr received CCNY's Servant of Christ Award. A history of his life provided by his son, Paul Bahr, said, "Although his formal role was pastor, his love for teaching was at the core of who he was and is carried on by his family today. All seven of his children, six of their spouses, 12 of his grandchildren and five of their spouses are in Christian education. When added together, Al's legacy with his family totals nearly 600 years of service to the church, and that number will only increase."
The Rev. Dr. David P.E. Maier, president of the LCMS Michigan District, said, "Pastor Al Bahr and his wife, Loide, were long time family friends to my parents, Walter and Leah. Once I arrived in the Michigan District, he was a mentor to me from 1982 to 2020-plus. He was always a wise, godly man of righteousness with a word of Scripture to share or an encouragement to give. He loved Loide, he loved serving Jesus and he loved people."
Bahr was preceded in death by his wife of 70 years, Loide, and his sons, John and Seth. He is survived by his children Paul (Linnea) Bahr, Mary (David) Moehring, daughter-in-law Janice (John) Bahr, Joel (Donna) Bahr, daughter-in-law Diane (Seth) Bahr, Mark (Kris) Bahr and David (Janet) Bahr; 20 grandchildren and spouses; and 24 great-grandchildren.
Memorials may be given to Immanuel, Sebewaing, or Concordia Seminary, St. Louis.
Posted March 15, 2022