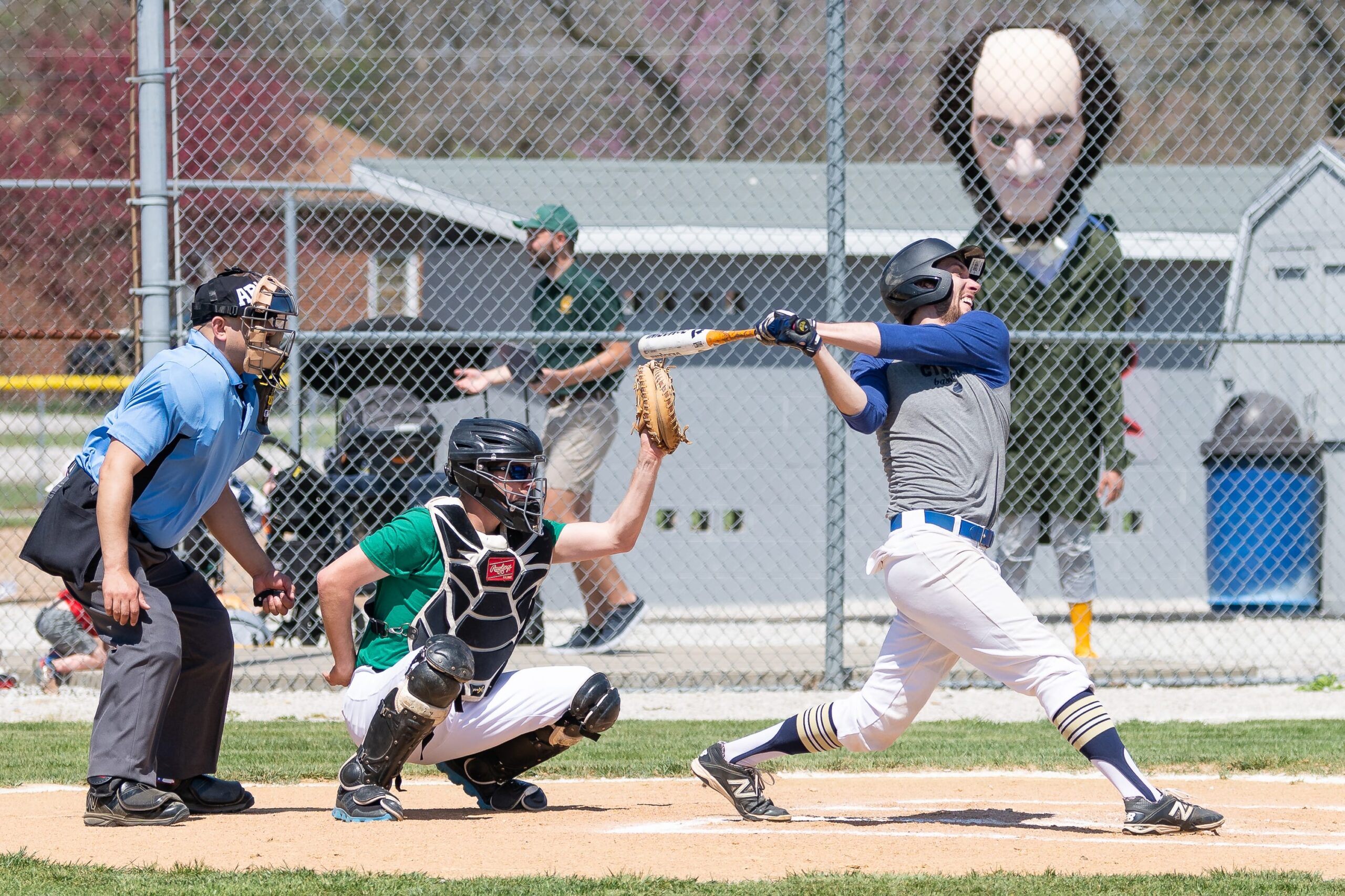 By Aaron Schultz
On April 23, students from the two seminaries of The Lutheran Church—Missouri Synod (LCMS) — Concordia Theological Seminary, Fort Wayne (CTSFW), and Concordia Seminary, St. Louis (CSL) — met in Terre Haute, Ind., for seven innings of hard-fought baseball. The plan for a joint CTSFW/CSL picnic and baseball game had been in the works two years earlier but was cancelled due to COVID-19. 
In Fall 2021, event organizers Aaron Schultz (CTSFW '22) and Donald Stein (CSL '22), revisited the plan. Terre Haute was chosen as an approximate halfway point between the two seminaries, and Immanuel Lutheran Church in Terre Haute volunteered to host the picnic. 
On the day of the game, volunteers from Immanuel had tables, chairs and a tent canopy set up even before members of the seminary communities arrived. A grant from Lutheran Church Extension Fund (LCEF) covered the cost of the food, ordered from Chick-fil-a. T.J. Mattick, vice-president for the LCEF Indiana District, served as one of the game umpires, alongside CTSFW Director of Admission Rev. Matthew Wietfeldt. Stacy Mullins, a manager at the Terre Haute Chick-fil-a and an Immanuel member, provided invaluable assistance.   
At 2 p.m., the Rev. Dr. James Baneck, executive director of the LCMS Office of Pastoral Education, threw out the ceremonial opening pitch, and a seven-voice choir of CTSFW seminarians sang the national anthem. The game between the CTSFW King's Men and the CSL Preachers was on.
During the first three innings, pitching dominated, and neither side scored. CTSFW pitcher Joseph Muench — who played baseball for Concordia University, St. Paul, St. Paul, Minn. — struck out seven batters and allowed only two runners on base, with no one crossing home plate. Ian Heinze, pitching for CSL, allowed just one man on base and no runs.
In the fourth inning, however, CSL broke things open, scoring three runs. CTSFW responded with three runs in the fifth inning. Then Keith Kettner gave CTSFW a one-run lead by stealing home off an overthrow to third.
Entering the seventh and final inning, the score remained 4-3, CTSFW. CTSFW brought in their closer, Chris Warneke, who walked the first two batters. Rob Choate then hit a long fly ball for CSL. The CTSFW leftfielder drifted back to make the catch but ran out of room as the ball cleared the fence for a go-ahead home run. After two more runs by CSL and one more by CTSFW, the final score was 8-5, CSL.
Baneck called the day "a fantastic event."
"It was so wonderful seeing families from both seminaries spending time together, eating and talking about seminary life, child-rearing and the upcoming vicarage and call services," Baneck said. "They came from two seminaries but fellowshipped together as one church.
"Once we got to the ballfield, players and families moved to their own cheering sections. As the game got underway, Set Apart to Serve stress balls came in handy! After CSL finally pulled it out, all came together for handshakes, pictures and goodbyes. With men like these as future pastors, I know the Synod will be in good hands."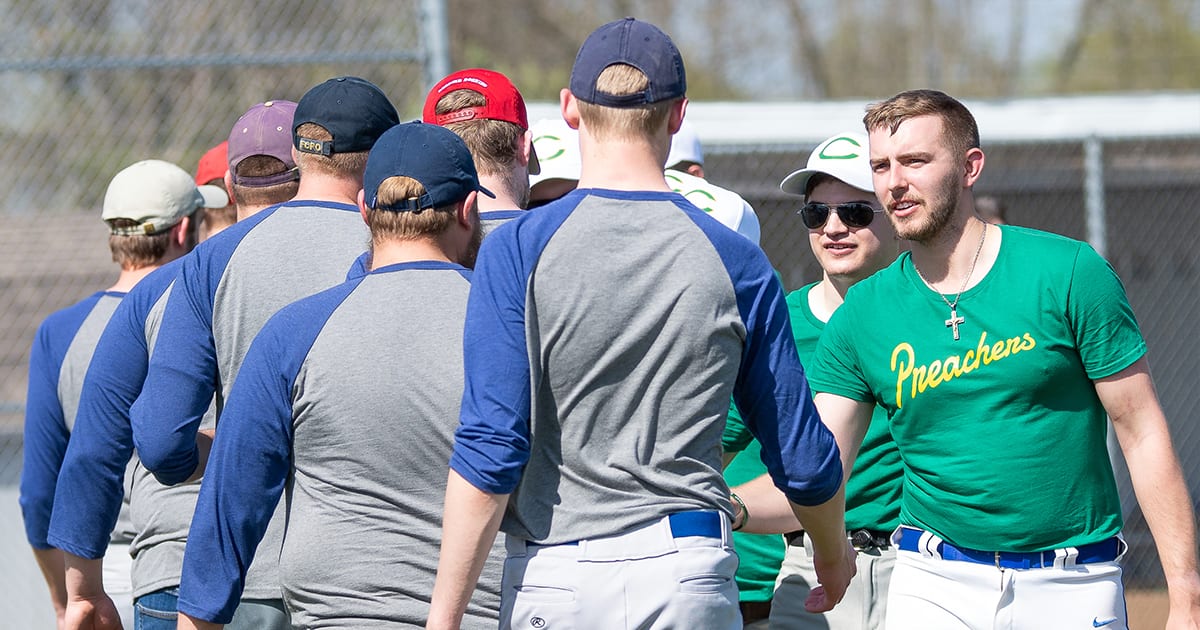 In addition to the picnic and game, there was between-inning entertainment from Stein; an appearance by a larger-than-life C.F.W. Walther; Cracker Jacks provided by the Lutheran Women's Missionary League; and a fourth-inning stretch with all singing "A Mighty Fortress Is Our God."
"It was the most Lutheran game of baseball that I've ever seen, and it was great!" said one fan. 
After the game, both teams gathered on the field for a group picture. Then these future pastors and brothers in the ministry sang the Common Doxology. In a day full of fun, fellowship and a good game of baseball, that was perhaps the best moment of all. 
Aaron Schultz (aaron.schultz@ctsfw.edu) has received a call to serve as associate pastor and headmaster at Advent Lutheran Church in Zionsville, Ind. He and his wife, Katie, have four boys: Canon, Benjamin, Samuel and Augustine.
Posted May 5, 2022