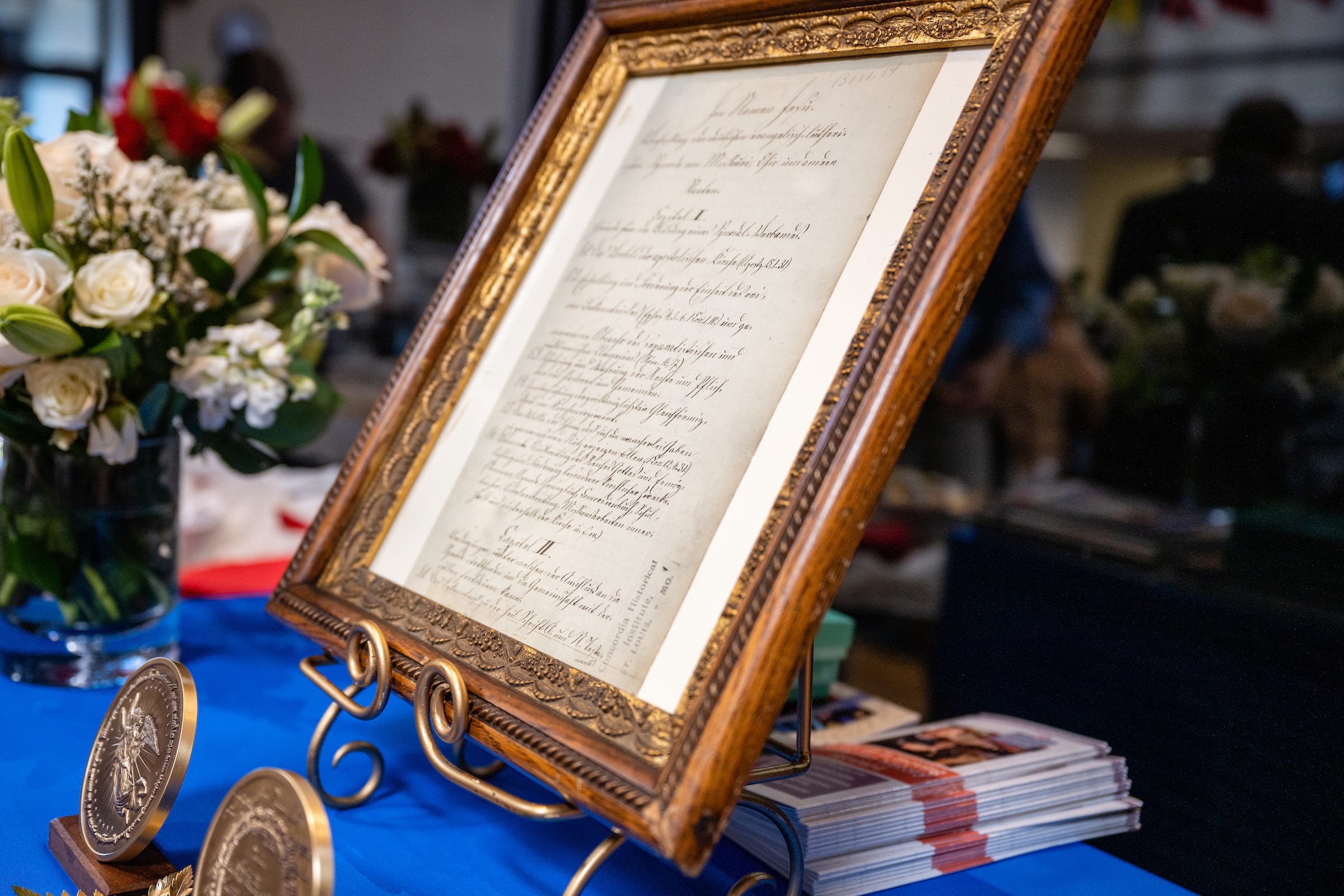 By Stacey Egger
On April 26, 1847, representatives from 14 Lutheran congregations in the U.S. gathered in Chicago to sign the constitution of Die Deutsche Evangelisch-Lutherische Synode von Missouri, Ohio und andern Staaten, which became The Lutheran Church—Missouri Synod (LCMS). Exactly 175 years later, on April 26, 2022, Lutherans filled the chapel at the LCMS International Center (IC) in St. Louis to participate in a Service of Thanksgiving for those 175 years and their many blessings.
LCMS President Rev. Dr. Matthew C. Harrison preached on Acts 4:5–20, a passage that includes the theme verse for the Synod's anniversary year: "And there is salvation in no one else, for there is no other name under heaven given among men by which we must be saved" (4:12).
"The Missouri Synod is first and foremost 6,000 congregations, most small, where the faithful — battered by the crosses and trials of life — give and receive Jesus," said Harrison in his sermon. "We are sinners redeemed, daily reminded by our sins that we need Jesus, only Jesus."
"The Missouri Synod is pastors, teachers, people and missionaries who know Jesus and share Jesus in their families, with their friends and in every facet of their lives," he continued. "'We cannot but speak of what we have seen and heard' (Acts 4:20). This witness, individually and corporately, is marked above all by Jesus' cross, Jesus' words of forgiveness and Jesus' own compassion. … And that is our only mission. It's the only reason we exist, and the world continues to exist. Only Jesus."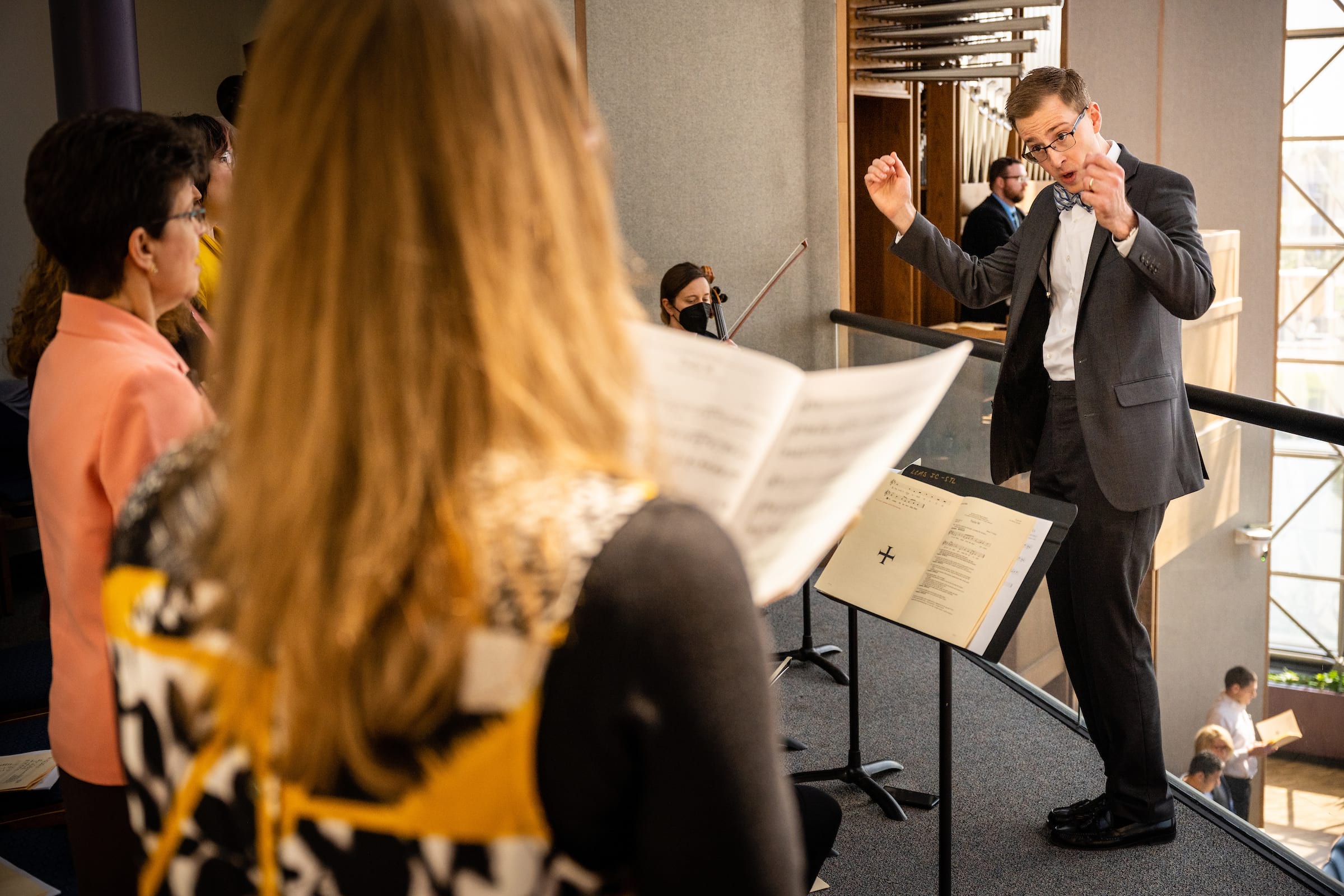 Matthew Gerhardt, kantor at St. Paul's Lutheran Church in Des Peres, Mo., served as choir and orchestra conductor for the service, and Jacob Palmer served as guest organist.
Among other hymns and choral and instrumental music, the service included a new hymn by the Rev. Stephen P. Starke, "Praise God for Saints Who Have Gone Before Us," which was commissioned by Concordia Publishing House in commemoration of the anniversary.
Starke's hymn catalogs the gifts that come to God's people through the church, including the faith passed down by former generations; our sisters and brothers in the church today; "little ones newly baptized"; God's work through His people; and His trinitarian gifts of mercy, redemption and faith. 
"It was stirring to hear President Harrison dig so deeply into Acts 4 and our yearlong anniversary theme: Jesus, only. God be praised also for the faithful church musicians who harmonized this theme from balcony and bench: 'Thanks be to Christ, who has redeemed us by His blood and passion,'" said the Rev. Sean Daenzer, director of LCMS Worship and IC chaplain.
Guests in attendance included the LCMS Council of Presidents, leaders from the Malagasy Lutheran Church in Madagascar, and many other leaders and members from across the church.
A reception at the IC followed the service.
Watch a recording of the service.
Read/listen to President Harrison's sermon.
Find the anniversary hymn and other resources to commemorate the anniversary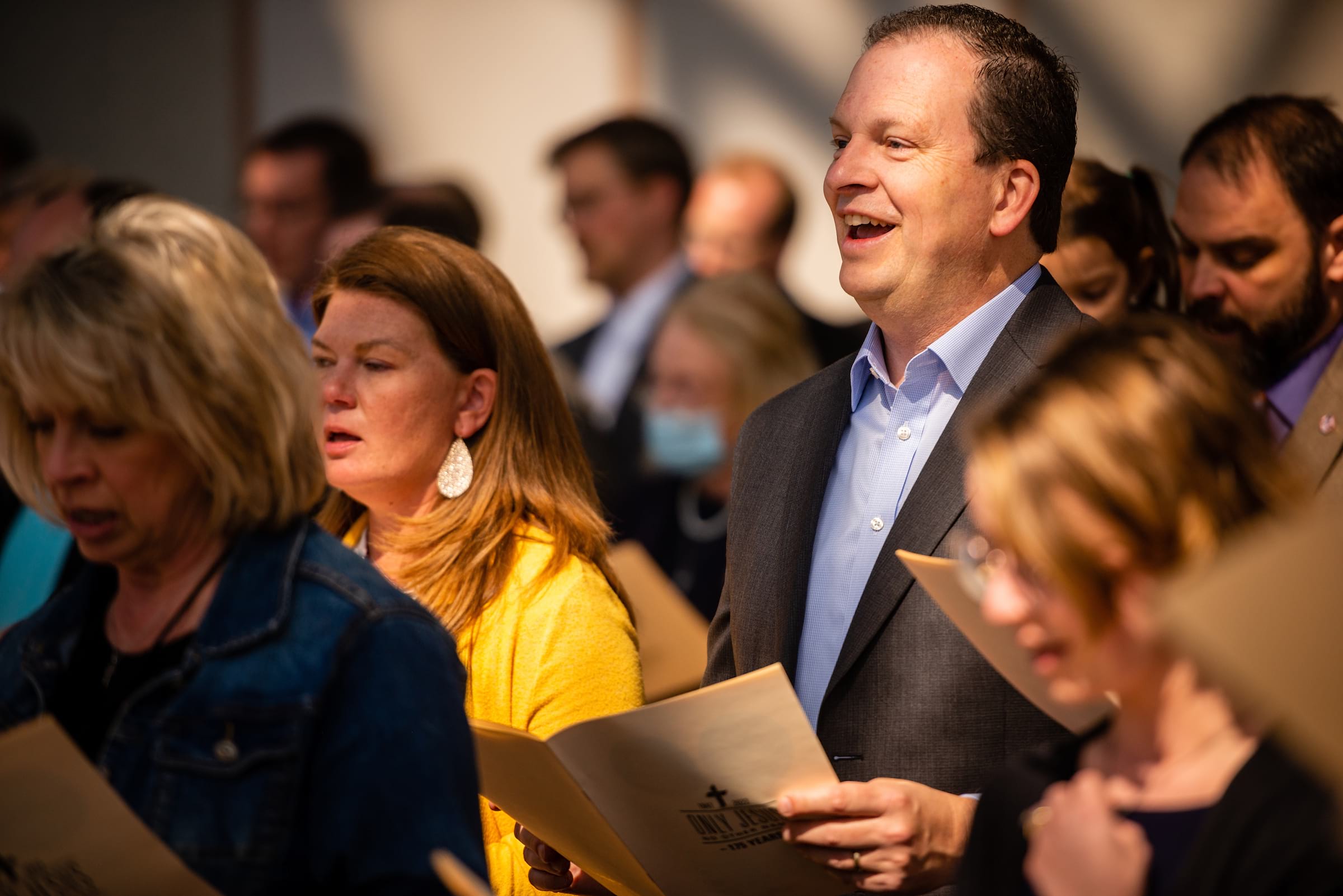 Posted May 5, 2022