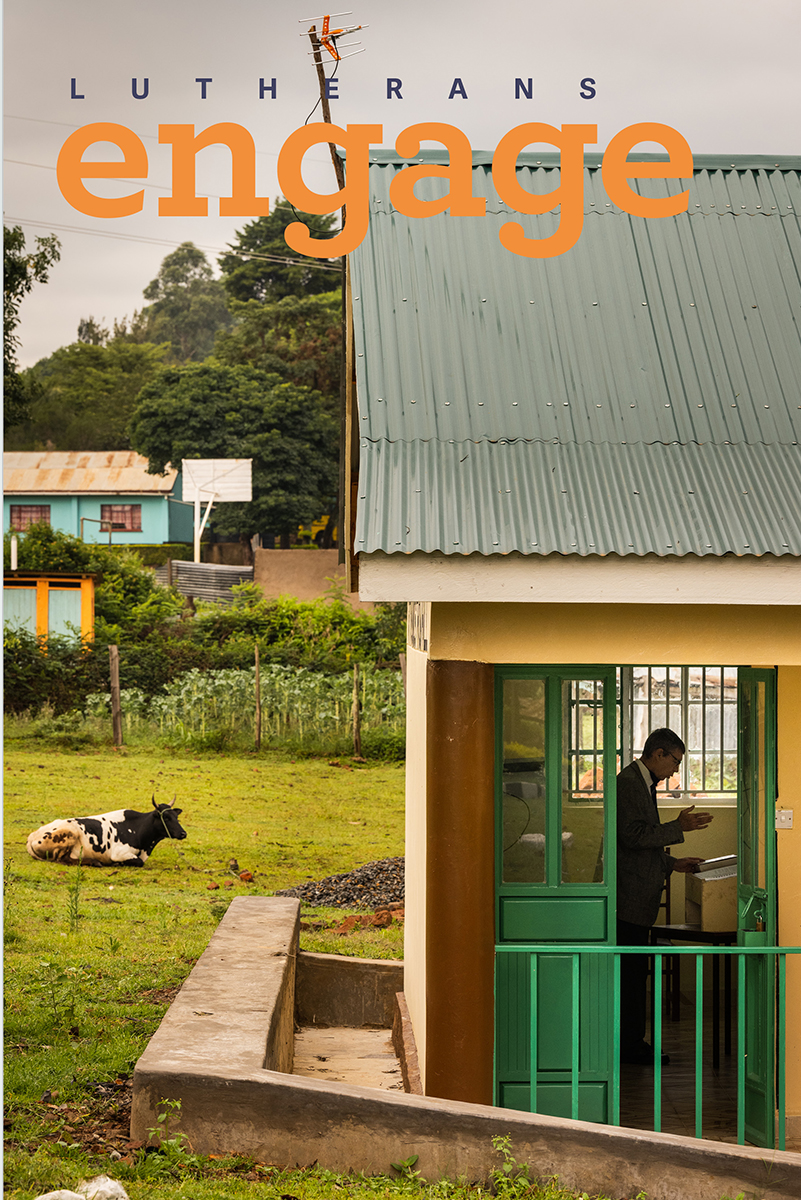 "It's all about the Word," says LCMS missionary Rev. Dr. Cory Rajek in the Spring 2022 issue of Lutherans Engage the World. The issue highlights a few places where the Word of God is at work, including in rural western Kenya, where men and women are being prepared to serve a dozen Lutheran church bodies in East Africa; in Lutheran schools in California and Wisconsin, where the next generation is growing in their knowledge of math, science and the Savior, Jesus Christ; and in Germany, where students who attend online classes through the Luther Academy in Riga, Latvia, recently gathered for a week of intensive studies.
The issue also includes five stories written by LCMS missionaries about mission work in Brazil, Italy, Taiwan, Germany and more. In addition, you'll hear from the Rev. James Krikava, director of the LCMS Eurasia region, who is coordinating the Synod's response to help those who are displaced, suffering or in danger due to the ongoing crisis in Ukraine. 
Watch for the magazine to arrive in your mailbox in late April, or read the issue online at engage.lcms.org. To have the magazine delivered directly to your door, visit engage.lcms.org/subscribe. Free individual and bulk subscriptions (for congregations) are available.
Posted April 18, 2022