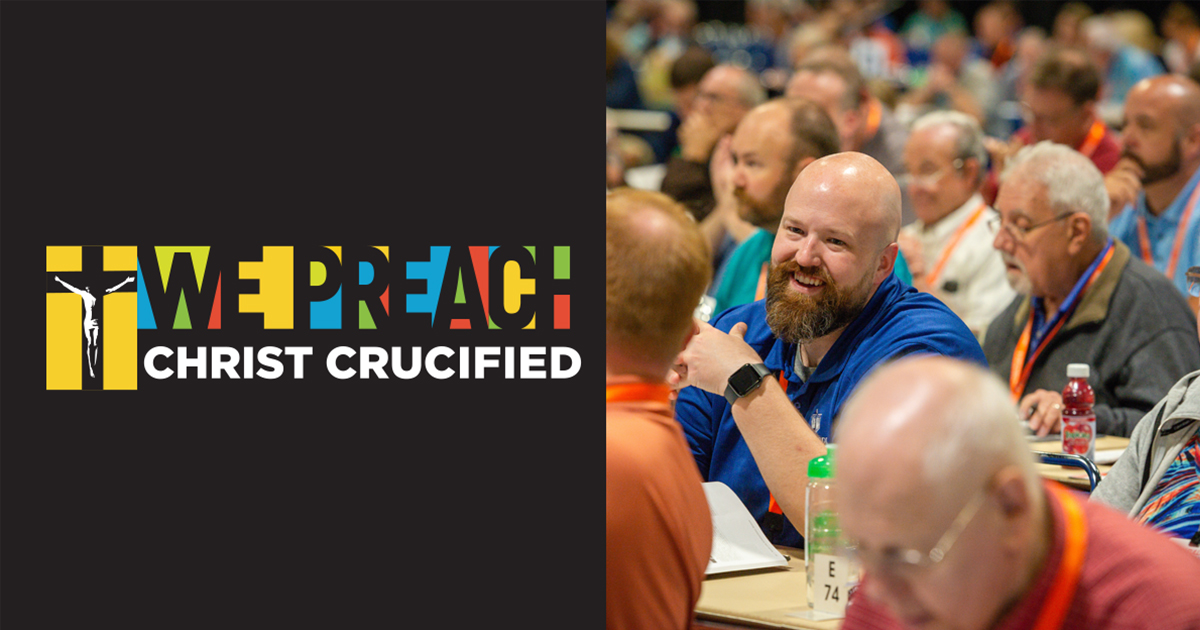 Plans are underway for the 68th Regular Convention of The Lutheran Church—Missouri Synod (LCMS), set for July 29–Aug. 3, 2023, in Milwaukee, Wis.
The convention theme will be "We Preach Christ Crucified," based on 1 Cor. 1:18–25. In a recent Synodwide email, LCMS President Rev. Dr. Matthew C. Harrison wrote, "In a world of uncertainty, the church's proclamation, her mission, her identity remains the same. We preach Christ crucified."
The convention will take place at the Wisconsin Center in Milwaukee. Convention-related dates to make note of are:
Floor committee weekend: June 9–12, St. Louis.
Pre-convention floor committee meetings: July 28, afternoon.
Floor committee open hearings: July 29, 8 a.m.–12 p.m.
Delegate orientation: July 29, 1:30 p.m.
Opening worship: July 29, 7 p.m.
Convention proceedings: July 29–Aug. 3.
Convention close: Aug. 3, 12 p.m.
Installation of new officers: Sept. 16, St. Louis.
All dates are in 2023.
The timing of an individual's arrival in Milwaukee will depend on his or her convention role, district instructions and desire to attend open hearings. According to LCMS bylaws, all duly elected voting delegates, advisory delegates and advisory representatives "shall attend all sessions regularly until the close of the convention" (Bylaws 3.1.2.2 [c], 3.1.5.2).
The nomination period for Synod secretary and elected boards and commissions is already open and will be held open until Oct. 29 of this year, nine months prior to the opening of the convention. The timing of all other convention processes, including deadlines for registration, submission of reports and overtures, and nominations and elections, will be as determined by Synod bylaws, relative to the convention's opening date.
For up-to-date information about the 2023 Synod convention, click here.
To find out more about the triennial convention process, click here.  
Posted April 18, 2022