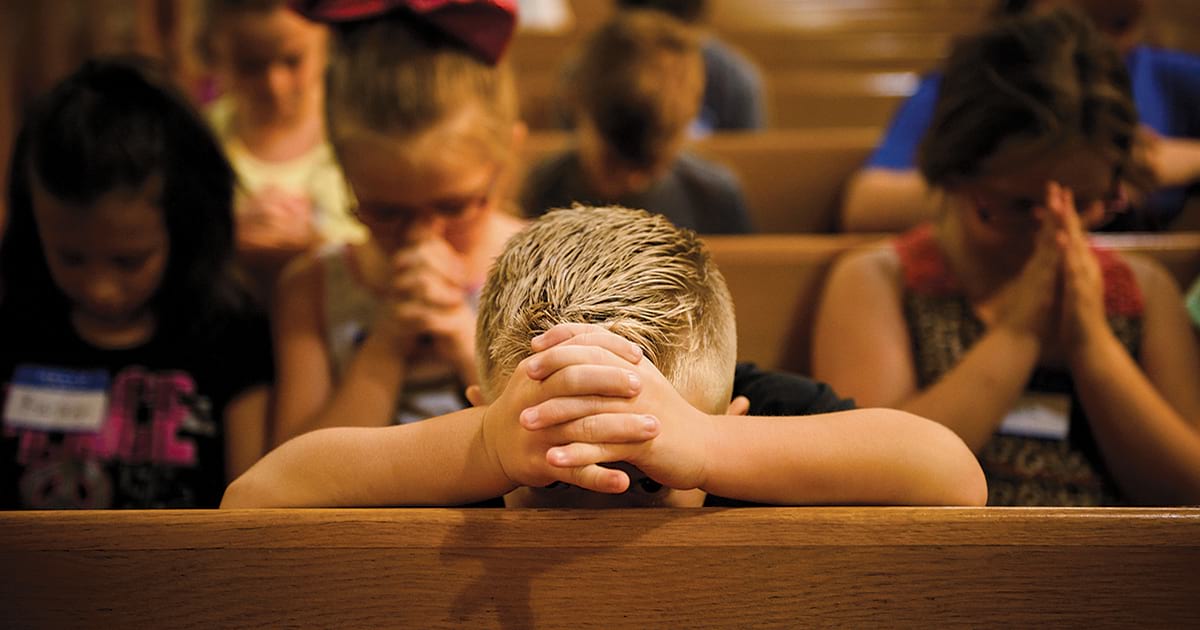 The Lutheran Church—Missouri Synod (LCMS) will observe National Lutheran Schools Week (NLSW) Jan. 21–27, 2024, under the theme "Connected." 
The theme comes from John 15:1–5, where Jesus speaks of Himself as the true vine: "I am the vine; you are the branches. Whoever abides in me and I in him, he it is that bears much fruit, for apart from me you can do nothing" (5). 
"[This theme] emphasizes the importance of staying connected to God and to one another when we face challenges and difficulties and when we share in joys and triumphs! It encourages Lutheran schools to continue to cultivate an environment of faith, love and fellowship, where students can learn, grow and thrive," writes Dr. Alan Freeman, director of LCMS School Ministry, in his introduction to the NLSW Resource Manual. 
Each year during NLSW, the 1,800-plus preschools, elementary schools and high schools of the LCMS have the opportunity to reflect on and celebrate the blessings of Lutheran education through special devotions, including a theme hymn and daily chapel talks. Many schools take the opportunity to organize activities such as special chapel services, community service projects and more. 
Resources now available from LCMS School Ministry are designed to assist schools in celebrating NLSW. They include:  
A resource manual with daily devotional materials for students and staff and a message that can be used in a Sunday or celebration service; 
Downloadable NLSW bulletin inserts that highlight the blessings of Lutheran schools;
Posters to aid in celebrating NLSW; and 
Other resources such as graphics, slides and this year's two NLSW hymns (one written specifically for children). 
"Connected" also serves as the theme for the 2023–2024 edition of Chapel Talks for Lutheran Schools, weekly devotions that LCMS schools can use throughout the year to connect to the theme. 
View all of the resources for 2024 NLSW at lcms.org/lutheranschoolsweek. 
Learn more about LCMS School Ministry at lcms.org/schools. 
Posted Sept. 18, 2023