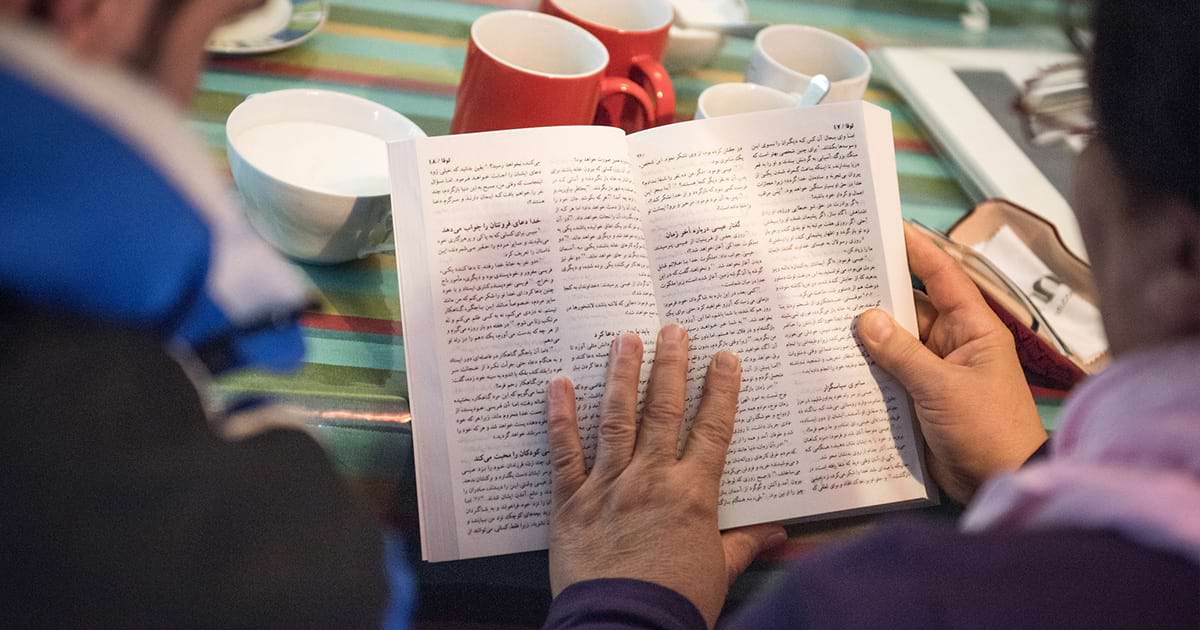 Ever since the days of Genesis 11, the idea of "all people" has included different languages and dialects. Because the Scriptures were written in Greek and Hebrew, most of us have heard the Word thanks to the diligent work of translators and interpreters.
God has blessed us with His Word in our native language. It's easy to forget that God did not reveal Himself in English. Even Luther did not speak English. Yet our lives are enriched by all of the English materials and resources that we read each day, especially those that bring to us God's Word.
As the church exists throughout the world, so the Gospel goes forth to all people in all languages. The purpose and goal of the 2023–2026 LCMS National Offering is to produce meaningful Lutheran resources in other languages so that all may read, hear and speak the Good News of Christ crucified.
The window for the National Offering is now open, leading up to the 2023 LCMS convention in Milwaukee. All are invited and encouraged to participate, as the Lord allows, at any time. Gifts to the National Offering will be accepted through 2026.
Congregations are encouraged to promote the National Offering in the run-up to convention. To keep related promotion and material costs as low as possible, the LCMS is not mailing National Offering packets or kits to each of its 5,900-plus congregations this year. Any congregation that is unable to use the digital resources is welcome to contact LCMS Mission Advancement to arrange for printed materials to be shipped.
Instruction sheets and bulletin inserts are available for free download at lcms.org/convention/national/offering. There are options for:
Congregations that are collecting and sending congregational gifts; and 
Congregations that are not collecting a combined gift but want to inform individual members about the National Offering.
"For the word of the cross is folly to those who are perishing, but to us who are being saved it is the power of God. For it is written, 'I will destroy the wisdom of the wise, and the discernment of the discerning I will thwart.' Where is the one who is wise? Where is the scribe? Where is the debater of this age? Has not God made foolish the wisdom of the world?
"For since, in the wisdom of God, the world did not know God through wisdom, it pleased God through the folly of what we preach to save those who believe. For Jews demand signs and Greeks seek wisdom, but we preach Christ crucified, a stumbling block to Jews and folly to Gentiles, but to those who are called, both Jews and Greeks, Christ the power of God and the wisdom of God. For the foolishness of God is wiser than men, and the weakness of God is stronger than men" (1 Cor. 1:18–25).
Posted June 15, 2023