Network Supported Missionaries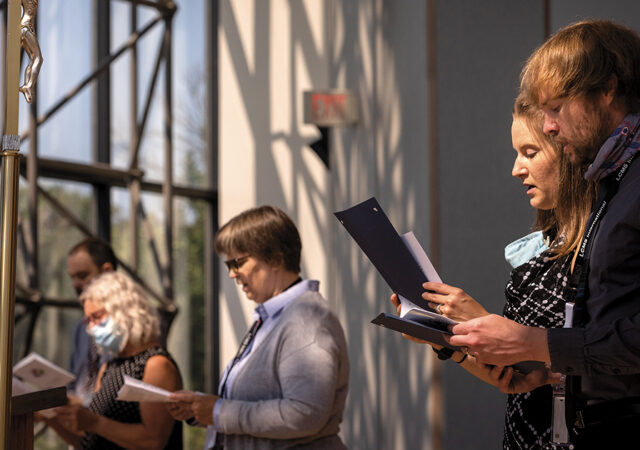 The new missionaries were sent during a service at the LCMS International Center in St. Louis on Aug. 7.

A story from "Lutherans Engage the World" that addresses opportunities for LCMS congregations to support LCMS mission work.
Soon, 29 new LCMS missionaries will venture out onto mission fields across the globe. Standing behind them is a network of support designed to go the distance in meeting each missionary's needs so that nothing impedes the proclamation of the Gospel. How does this 'net' work and how can you be part of it? It's all explained here.