Concordia Publishing House has released a book developed by college students that is designed to help Christian high school students make the transition to college life.
Titled College 101: Campus Life for Christians, the resource includes a book and Bible study with information about dorm life, move-in day, the social s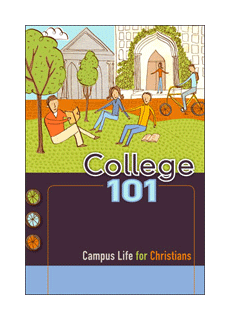 cene, finances, academics and technology, time management, and being a Christian on campus.
"Before starting this project, I spent a day meeting with a dozen college students from Eastern Illinois University," said Mark Sengele, CPH youth resources editor. "These students shared their college experience, the highs and lows, the challenges and successes, the things they wish someone would have told them before they got on campus.
"I think part of the reason that the tone of College 101 comes across so real is because it was written by college students," he added. "These are the folks who are living the college experience day in and day out. Their writing reflects their real-life experience."
The 208-page book ($9.99, item no. 124352WEB) may be ordered by calling CPH at 800-325-3040 or visiting www.cph.org on the Web.
Posted May 27, 2010