Although the first Sunday in October — Oct. 7 this year — is the traditional day to celebrate "Lutheran Women's Missionary League Sunday," congregations ma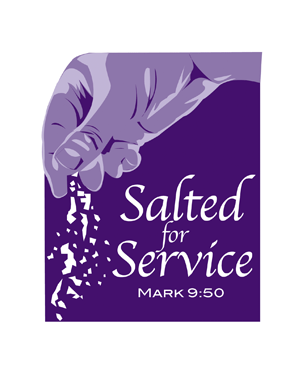 y mark the special observance on any Sunday.

"LWML Sunday" sample packets were mailed to all LCMS congregations in June. The packets include a sermon, "Salted for Service," based on Mark 9:38-50 and written by LCMS President Rev. Dr. Matthew C. Harrison; a children's message; a worship folder; a banner pattern; a new Mustard Seed devotion sheet; and an order form.

Ideas for celebrating "LWML Sunday" include:
Distribute LWML mite boxes — and children's mite boxes — to congregation members.
Recruit LWML members to serve as greeters and ushers.
Collect an offering to help support the mission of the LWML.
Hand out LWML pencils and copies of the LWML magazine, Lutheran Woman's Quarterly.
Ask the pastor to recognize all LWML and Friends Into Serving Him (the LWML group for teens) members.
To download the order form — which includes a list of resources and their cost — and some free materials for "LWML Sunday," click here.
For more information, contact the LWML office in St. Louis at 800-252-LWML (5965).
Posted Oct. 4, 2012