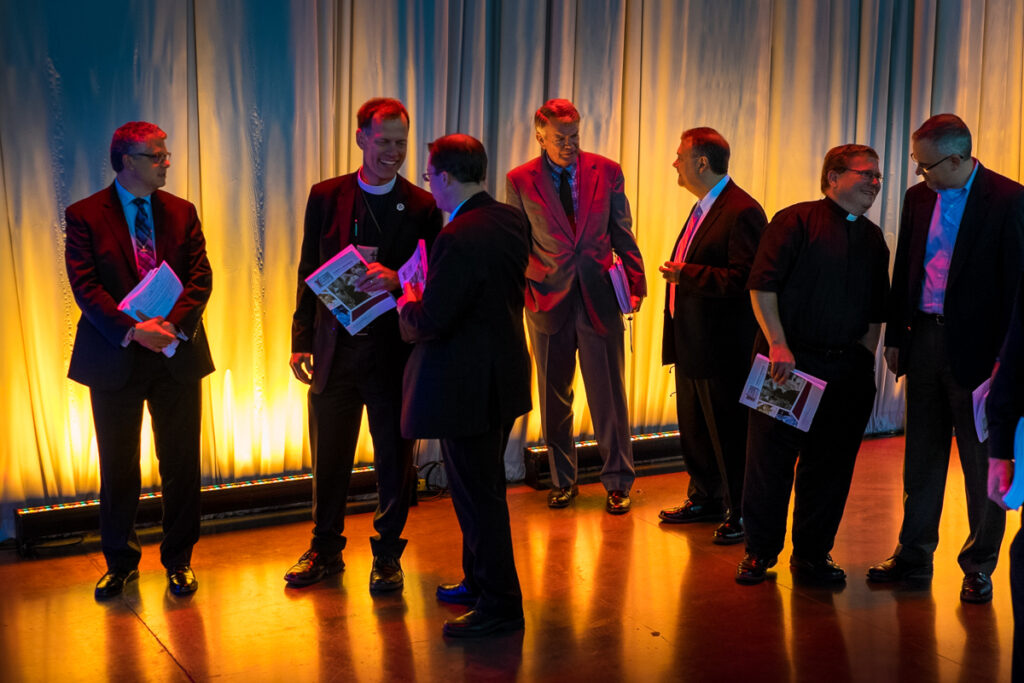 By Kevin Armbrust
MILWAUKEE (July 13, 2016) — "Let's do this," stated the Rev. Dr. Larry R. Rast, president, Concordia Theological Seminary, Fort Wayne, Ind.
"Ditto," added the Rev. Dr. Dale A. Meyer, president, Concordia Seminary, St. Louis.
The presidents of The Lutheran Church—Missouri Synod seminaries stood united in support of Resolution 6-01, "To Create a Pastoral Formation Committee." Delegates passed the resolution without discussion on Wednesday, July 13, at the 66th Regular Convention of the LCMS.
The Committee will be responsible for ensuring that the Synod's objective of training pastors is fulfilled consistently.
The remaining resolutions from Committee 6: Seminaries — Resolution 6-03, "To Affirm the Master of Divinity Route at the Synod's Seminaries"; Resolution 6-04, "To Encourage and Support the Global Seminary Initiative (GSI)"; Resolution 6-05, "To Encourage Movement Toward an Alternative to Federal Student Loans for Seminarians"; and Resolution 6-06, "To Encourage Use of Existing Training Programs for Pastoral Ministry in Immigrant and Challenging Ministry Settings" — were bundled together and adopted without debate.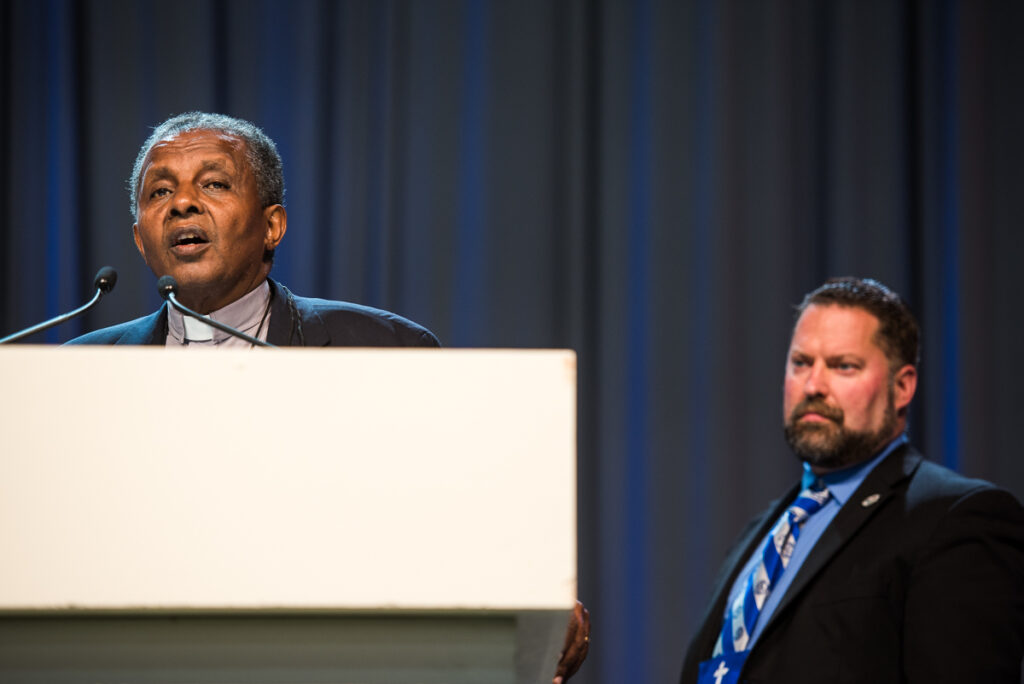 The Rev. Dr. Berhanu Ofgaa, general secretary of the Ethiopian Evangelical Church Mekane Yesus (EECMY), addressed the delegates following the adoption of the bundled resolutions.
Ofgaa thanked the LCMS and its seminaries for their support. Ofgaa explained that currently only 4,000 pastors are available to serve the 12,000 congregations in the EECMY. A plan is in place to train 12,000 pastors.
Ofgaa concluded his remarks with, "I would like to thank you very much for all you have done so far and hope to ask you to stand by our side to help the church have at least one pastor for each congregation."
Dr. Kevin Armbrust (kevin.armbrust@lcms.org) is manager of Editorial Services with LCMS Communications.
Posted July 13, 2016
Learn more
Watch — Livestream and on-demand video
Read — Reporter Online  |  LCMS.org/convention
View — Photo galleries