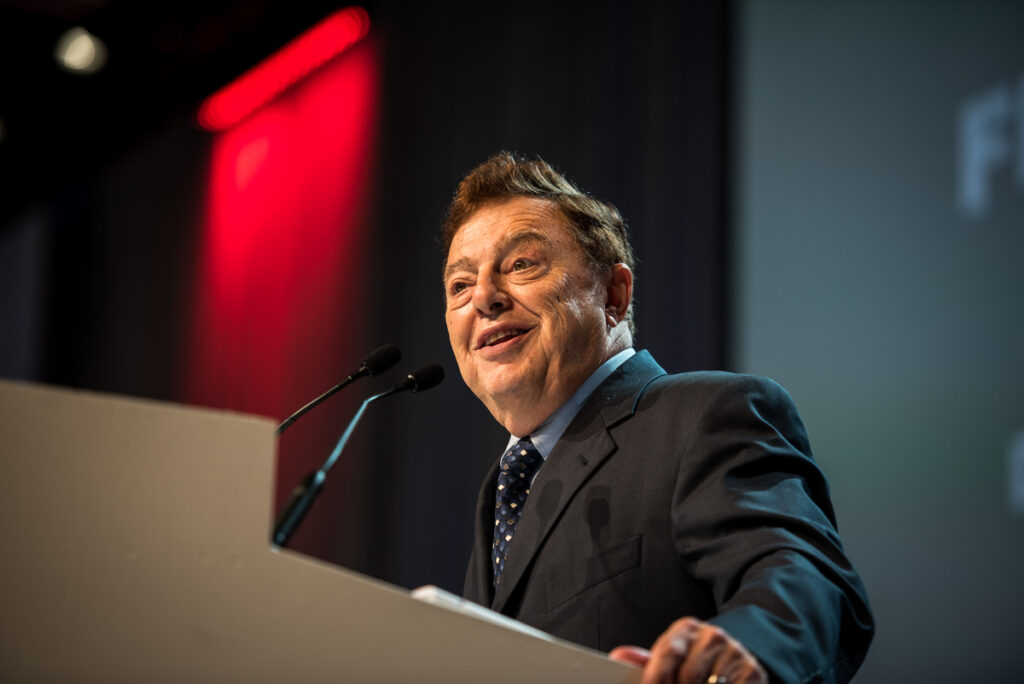 By Kevin Armbrust
MILWAUKEE (July 13, 2016) — The Rev. Dr. Daniel P. May, chairman of the 2016 LCMS convention's Floor Committee 9, began his committee's presentation on Wednesday by offering thanks to God for His gifts to the church.
Committee 9's first resolution — 9-01A, "To Give Thanks to God for Increase in Sunday Offerings and Encourage Walking Together as Synod" — expresses thanks to God for the doubling of Sunday-morning offerings in the Synod's congregations during the last 30-plus years.
This resolution calls on congregations and districts to walk together by providing resources to carry out the work that will be mandated by the Synod in convention by increasing their level of unrestricted support to the Synod "to account for both inflationary pressures and funding needed for new ministries."
Committee 9 also presented:
Resolution 9-02A, "To Assure Uniformity of Relationship and Asset Disposition Language in Governing Documents of Corporate Agencies of the Synod";
Resolution 9-03A, "To Give Thanks and Encourage Participation in Funding of Synod Mission Work";
Resolution 9-04A, "To Improve Disclosures Related to Financial Gifts from God's Stewards for Special Appeals"; and
Resolution 9-05, "To Commend Work of LCMS Foundation."
All of the committee's resolutions were adopted with no discussion.
May encouraged the delegates to view the contemporary church's role in the future of the Synod by observing, "We remember those who came before us, upon whose shoulders we stand and for whose gifts we are thankful. … We see the faithfulness of the people of God in the gifts they have given to the church."
Thus, he continued, "the church in coming generations will look back on the people of the LCMS in 2016 and give thanks to God for their giving."
As the committee completed its presentation, LCMS President Rev. Dr. Matthew C. Harrison praised the work of the LCMS Foundation, Lutheran Church Extension Fund, Lutheran Federal Credit Union and Concordia Plan Services, commending their faithful work with the gifts God has provided.
Dr. Kevin Armbrust is manager of Editorial Services with LCMS Communications.
Posted July 13, 2016
Learn more
Watch — Livestream and on-demand video
Read — Reporter Online  |  LCMS.org/convention
View — Photo galleries