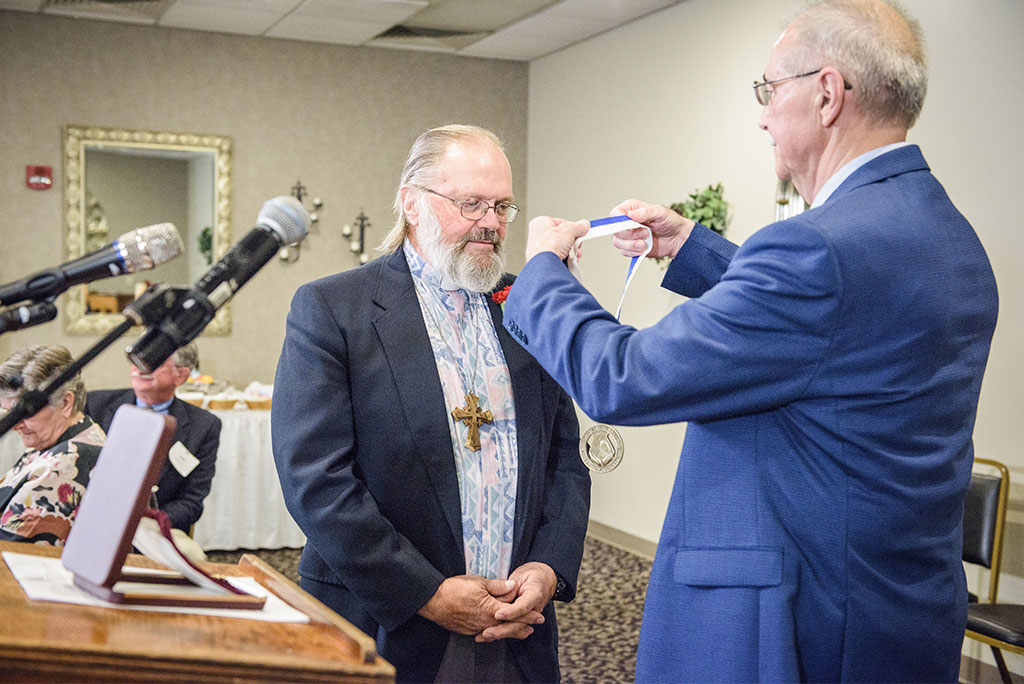 Rev. R. James Rivett and Rev. Dr. William W. Wagner received the Christus In Mundo Award during a Zion XVI Conference Banquet on Sept. 17, 2016, in Belleville, Ill.
The Lutheran Church—Missouri Synod pastors were honored with the Christus In Mundo (Christ in the World) Award in recognition of their significant contributions in specialized pastoral ministry.
View photo gallery
Rev. R. James Rivett
Rivett served as full-time chaplain in four prisons with the Federal Bureau of Prisons from 1982–2002, and he retired as supervisory chaplain. He is a part-time V.A. chaplain in Marion, Ill., and he is the senior coordinator of the LCMS Southern Illinois District Prison Ministry, which oversees 35 volunteers in 27 prisons, jails and mental-health facilities.
Rivett is the primary author of two books: Lenten and Easter Devotions: Journeys with Jesus and The Prison and Jail Ministry Handbook of the LCMS.
Rivett is a graduate of California State University (B.A.); Christ Seminary, Seminary in Exile (M.Div.); and St. Louis University (Master of Social Work). He received his LCMS Colloquy Certification from Concordia Seminary, St. Louis.
Rivett is a U.S. Marine Corps Vietnam veteran, and he served 18 months near the demilitarized zone (DMZ). He served in four congregations in Illinois, California and Kentucky.
Jim is married to Sue (43 years), and they have been blessed with three sons, two daughters-in-law, and three grandchildren.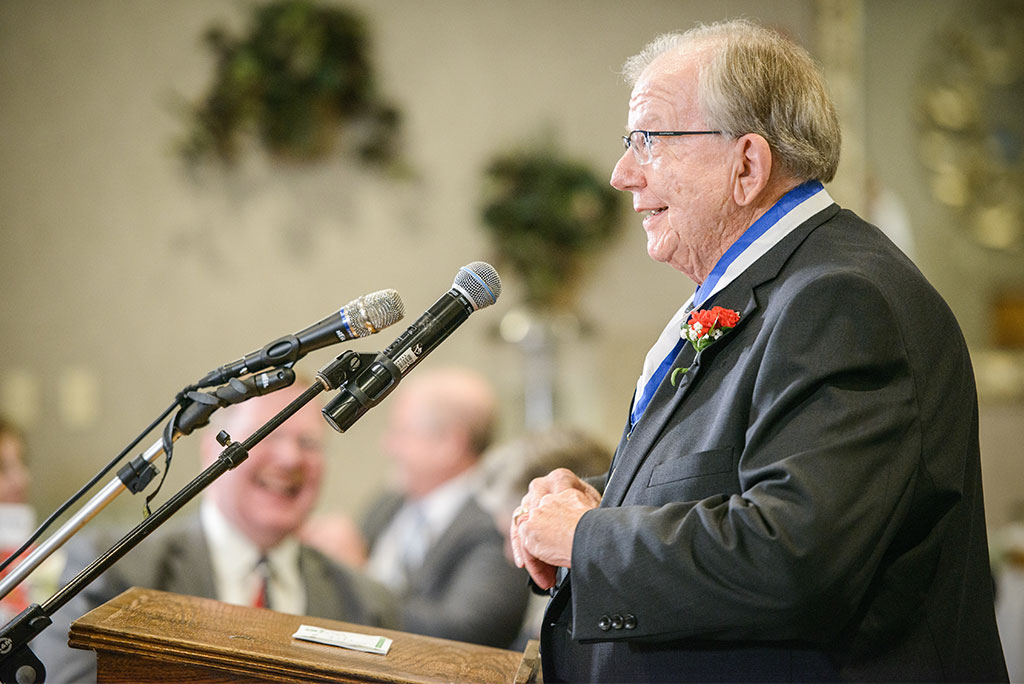 Rev. Dr. William W. Wagner
Wagner was the first emergency services chaplain in the LCMS to be endorsed. He is a credentialed fellow and certified instructor with the International Conference of Police Chaplains, he has an advanced certification and instructor's certification with the Federation of Fire Chaplains, and he is a certified instructor with the International Critical Incident Stress Foundation.
Wagner served as a teacher and principal for 10 years in two Lutheran schools in Nebraska and Wisconsin. He served as pastor in four churches in Wisconsin, where he continues to serve as pastor and in emergency services both as a police (29 years) and fire (24 years) chaplain.
Wagner is a graduate of Concordia Teachers College, Seward, Neb. (B.S.) and Concordia Theological Seminary, Springfield, Ill. (M. Div.). Wagner was awarded the Doctor of Divinity by Concordia University, Wisconsin, Mequon, Wis. in 2013.
His two units of Clinical Pastoral Education were earned at Rockford Memorial Hospital, Rockford, Ill., and Basic Emergency Medical Technician training at Blackhawk Technical College, Janesville, Wis.
Bill is married to Joy (52 years), and they are blessed with three children and five grandchildren.