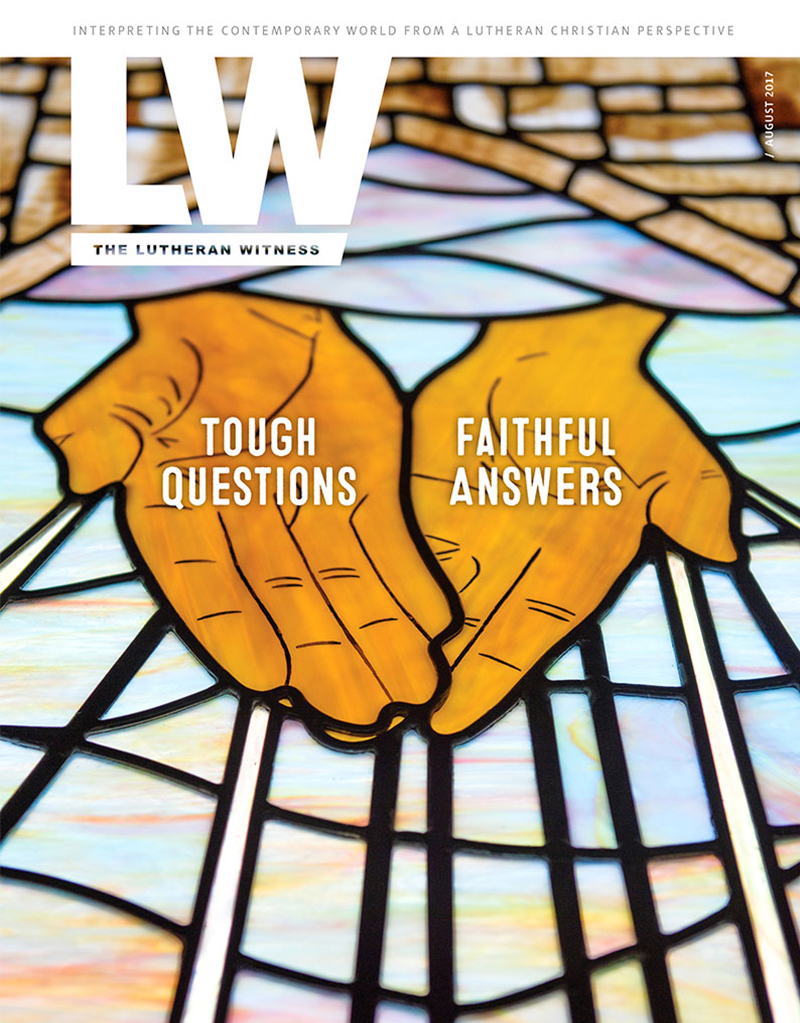 Since God desires the salvation of all people, and He alone can grant it, why doesn't He? What do we believe with regard to people who are transgender? Will we be sad in heaven when we realize who isn't there with us?
Even stalwart Christians have questions about the faith — big queries about salvation, death and life, Jesus Christ, ethics and the Scriptures.
What happens to unborn babies if they die? Why are there four Gospels? Are there pets in heaven?
The August issue of The Lutheran Witness will answer those concerns and more in brief, one-page articles, inviting further conversation and reflection among families, between pastor and parishioner, and in Bible class.
Visit cph.org/trylutheranwitness to receive this FAQ issue of the magazine and five others (six total) for only $6.99.
Posted August 3, 2017