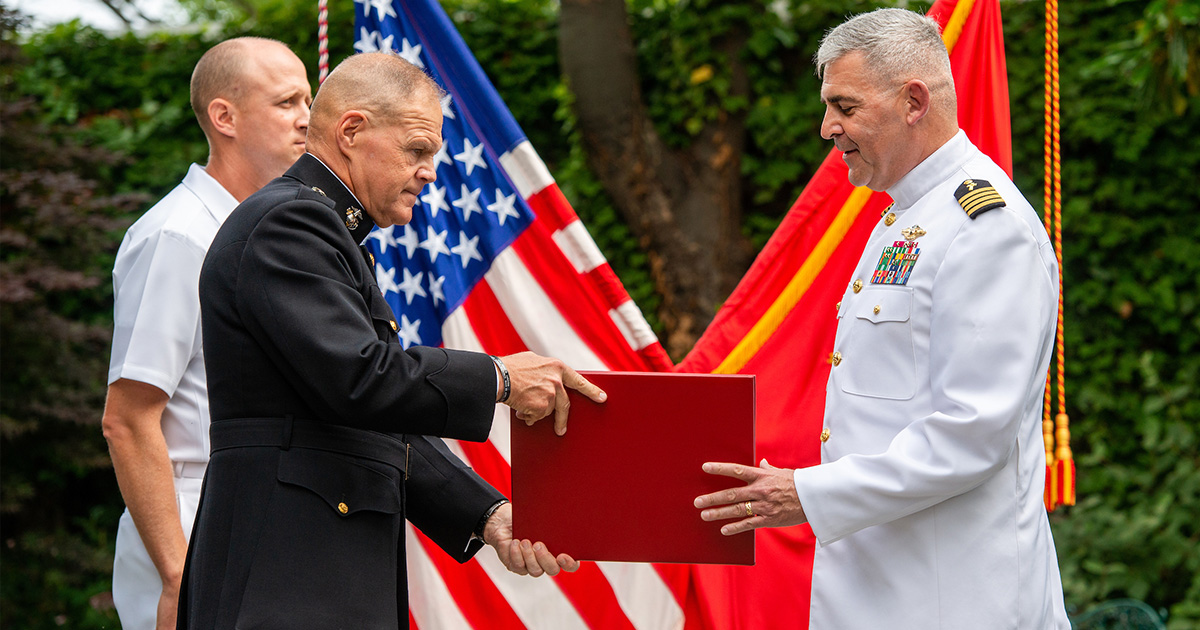 By Tony Oliphant
After a rigorous review and selection process, LCMS Chaplain Gregory Todd has been promoted to the rank of rear admiral (lower half) and will now serve as deputy chief of Navy chaplains and chaplain of the U.S. Marine Corps.
"The selection for a Navy admiral, especially a Navy chaplain, is a very arduous and competitive process," says Chaplain Craig Muehler, director of LCMS Ministry to the Armed Forces. "There are only two active-duty Navy chaplain admirals and one Reserve chaplain admiral."
Every candidate's record is closely reviewed before the board of admirals makes a recommendation to the chief of Naval Operations, who in turn makes a recommendation to the U.S. president, who then makes the nomination to the Senate.
With the Senate's approval, Todd was promoted on June 21.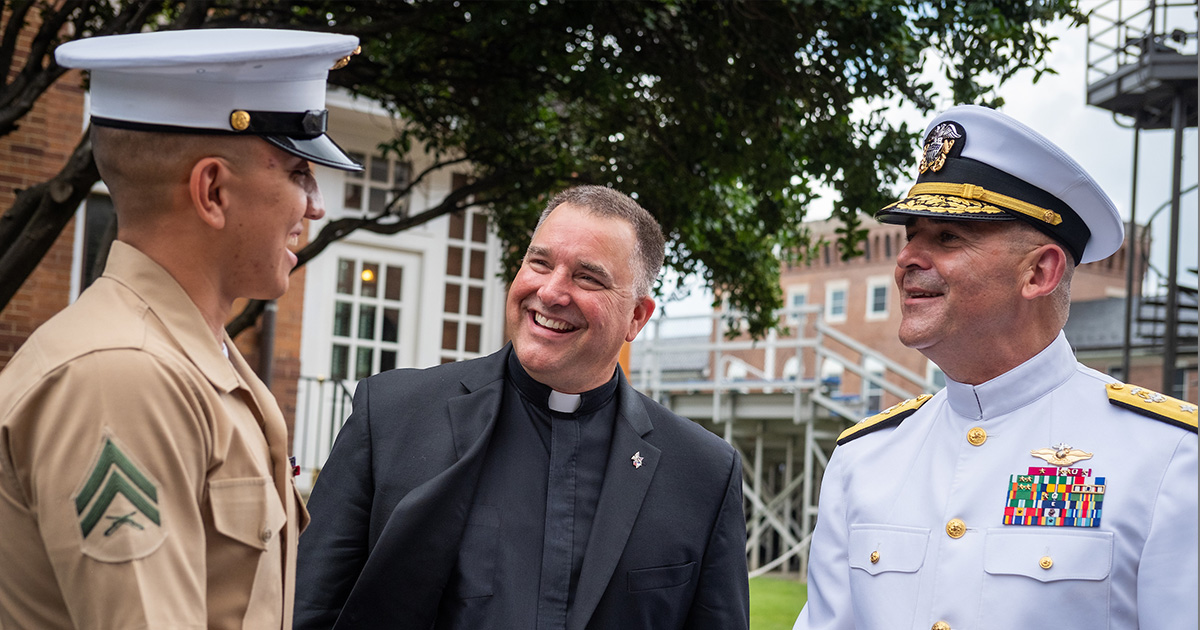 Todd became aware of the Navy chaplain candidate program while attending Concordia Seminary, St. Louis. His interest grew after two summers of training for the program.
After ordination, Todd became a Navy Reserve chaplain, serving a Marine Corps unit for six years along with Our Savior Lutheran Church and Student Center in Carbondale, Ill., followed by Christ Lutheran Church in Jacob, Ill.
During that time, he became increasingly concerned about military members and their families.
"I was struck by the deep need for the Gospel among service members," says Todd.
When he was called as an active-duty Navy chaplain, he accepted "for what I thought would be one three-year tour. That was 24 years ago, so, suffice to say, sailors, Marines, Coast Guardsmen and their families have really gotten under my skin, and I deeply love this flock."
Todd has deployed in combat with those he serves. He was one of the first chaplains on the ground in New York City after the terrorist attacks of Sept. 11, 2001. He also has helped train and develop other chaplains throughout his career.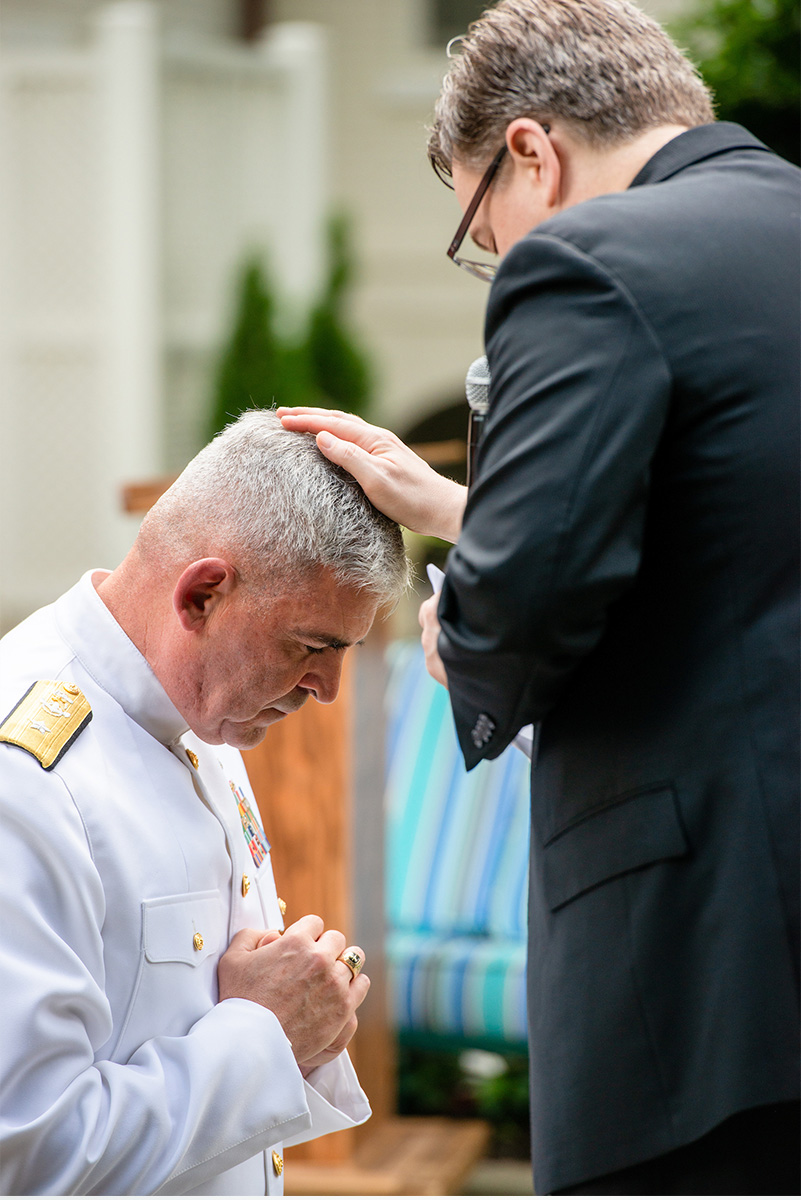 At its heart, Todd's work has many similarities to that of a parish pastor. He preaches, teaches and provides pastoral care and counseling.
"Our military chaplains are really an extension of the outreach of the local parish," Todd explains. "We are here to care for our LCMS young people who join the military, as well as proclaim the Gospel to all people hungry to hear of Christ's forgiveness. We get to be present with military members in good times and bad, representing a divine presence and the support of folks back home."
There are some notable differences from parish work, however.
Todd observes that "much like missionaries, chaplains must acclimate into the military by learning a new culture and language, adopting the dress of the community, and learning the subtle nuances of the customs."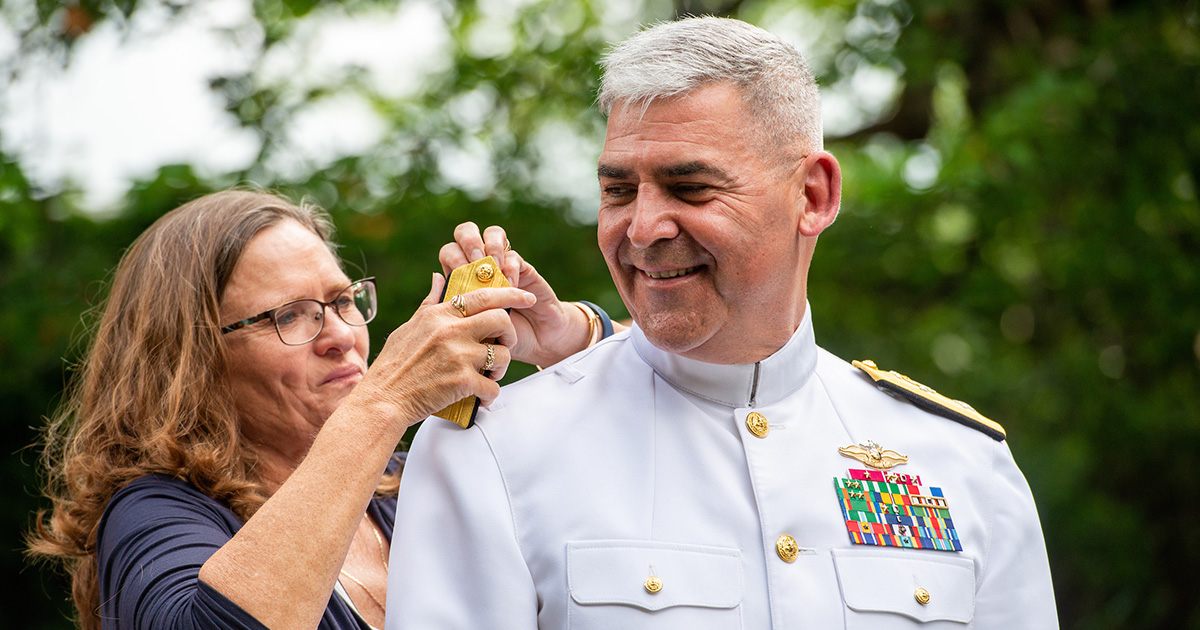 This process provides several opportunities for chaplains to bring the Word into the lives of those serving in the military.
"As we learn the military and earn the trust of leaders," Todd notes, "we are often allowed the opportunity to advise leadership regarding religious, moral, ethical, quality-of-life and many other people issues."
What does this promotion mean for Todd's work as a chaplain?
In his words: "The flock just got a lot bigger."
In addition to facilitating worship, Bible studies and spiritual counsel, Todd will have more responsibilities as rear admiral.
He believes that those who rise in rank "have the responsibility to champion religious liberty with leaders for the sake of military members and to advise leaders on the intersection of religious practice and military operations."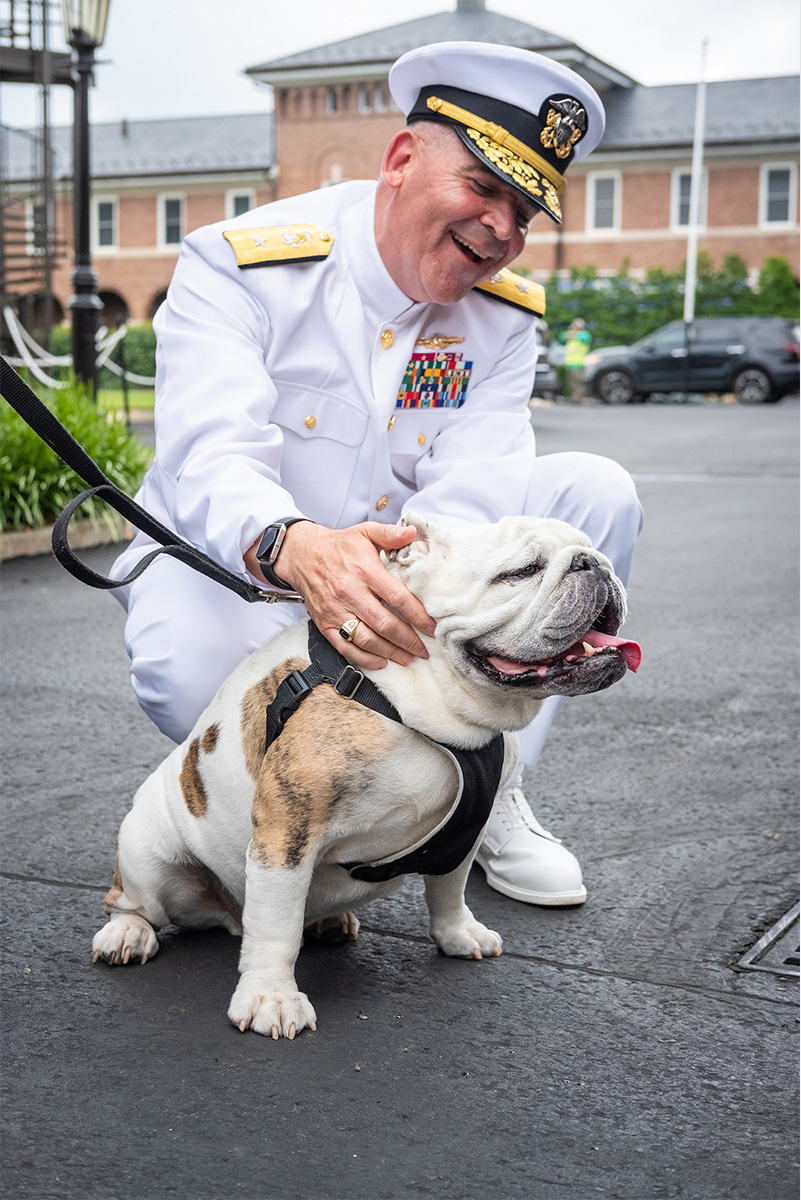 The proclamation of the Gospel in the military faces similar challenges to that in the civilian realm.
His new position can help, Todd says, because he is "able to champion religious freedom among military leaders and work to get chaplains assigned to the right units so that they are able to proclaim the Gospel. As [a member of] a military organization, I'm keenly aware that my flock regularly walks through the valley of the shadow of death, and I'm concerned that they are able to walk with spiritual shepherds who have the opportunity to proclaim Christ."
The LCMS has 150 chaplains serving the military.
Muehler emphasizes the importance of Todd's work as an admiral for them:
"This freedom to be faithful will allow our LCMS chaplains to continue to serve without compromising their ordination vows as clergy of the LCMS and deliver Word and Sacrament ministry to the men and women … they are called to serve."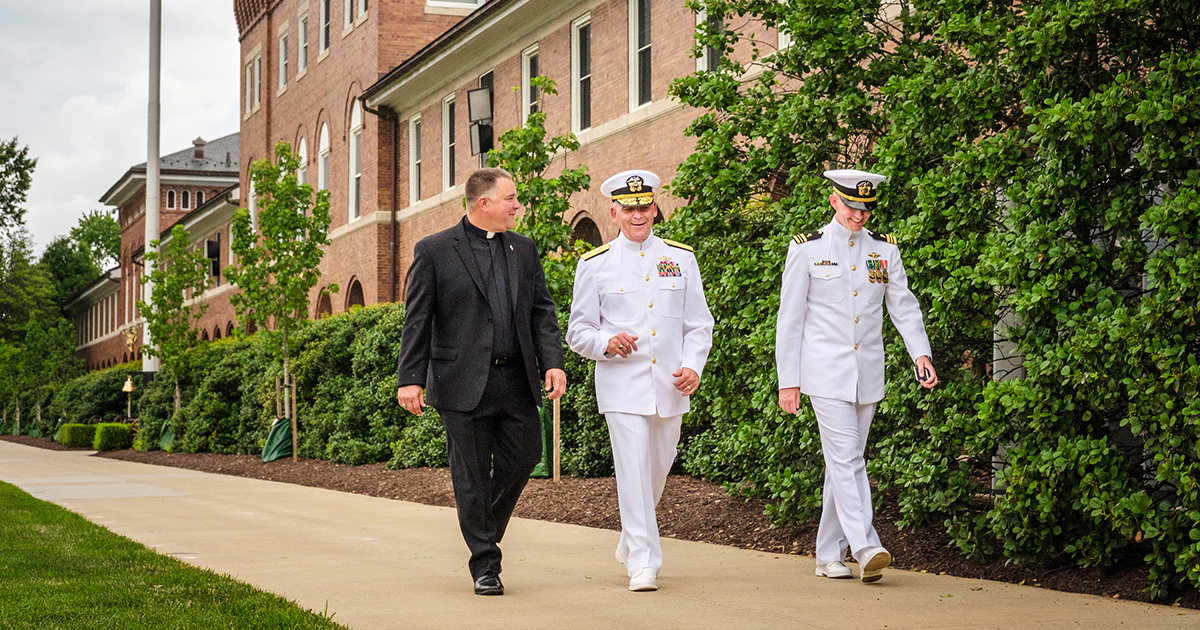 View photo gallery
The Rev. Tony Oliphant is pastor of Redeemer Lutheran Church, Elmhurst, Ill., and a freelance writer for LCMS Communications.
Posted July 26, 2018