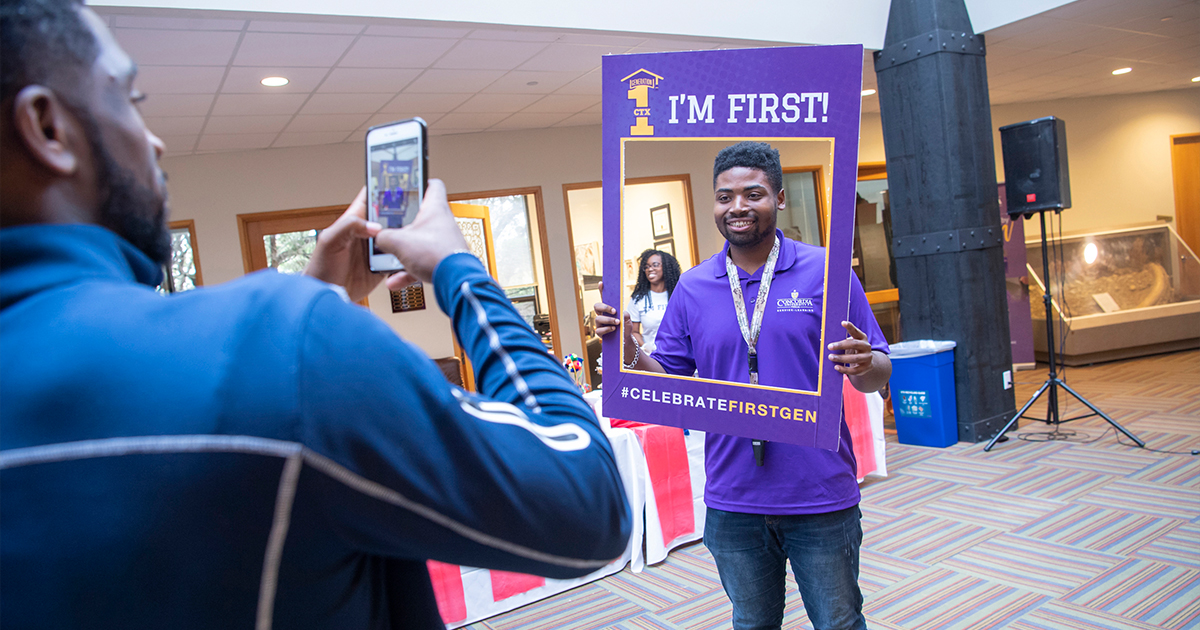 First-generation students host event
Concordia University Texas, Austin, commemorated National First-Generation Student Day on Nov. 8 with food, music and fun. The event was hosted by Concordia faculty and staff who themselves are first-generation graduates.
Monthly events set "Gen1" students up for academic success by providing support, guidance and a network for students and families who wish to connect with each other as they work toward their academic goals. Discussion topics include participating in student life, adjusting to college life, building a course schedule, and understanding financial aid.
Winter graduates
On Dec. 16, Concordia College New York, Bronxville, held the first December commencement ceremony in its 138-year history.
In previous years, students who completed their degree programs in December were invited to walk in the traditional May ceremony. But this year, with 217 December graduates across a range of programs, the college decided to add the December ceremony.
Many of the winter graduates are adult learners, career changers and Concordia students from off-site locations who would not have had the opportunity to come back in May.
Christmas in Seward
Concordia University, Nebraska (CUNE), Seward, hosted its annual "Christmas at Concordia" events Nov. 28–Dec. 2, including a Christmas open house and tree lighting, the 24th annual Scholarship Parade of Homes, and four "Christmas at Concordia" concerts. The Scholarship Parade of Homes is a fundraiser that provides scholarship funds to Seward County students to attend either CUNE or nearby Southeast Community College–Milford. Last year's event raised $4,000 that was distributed among 27 local students.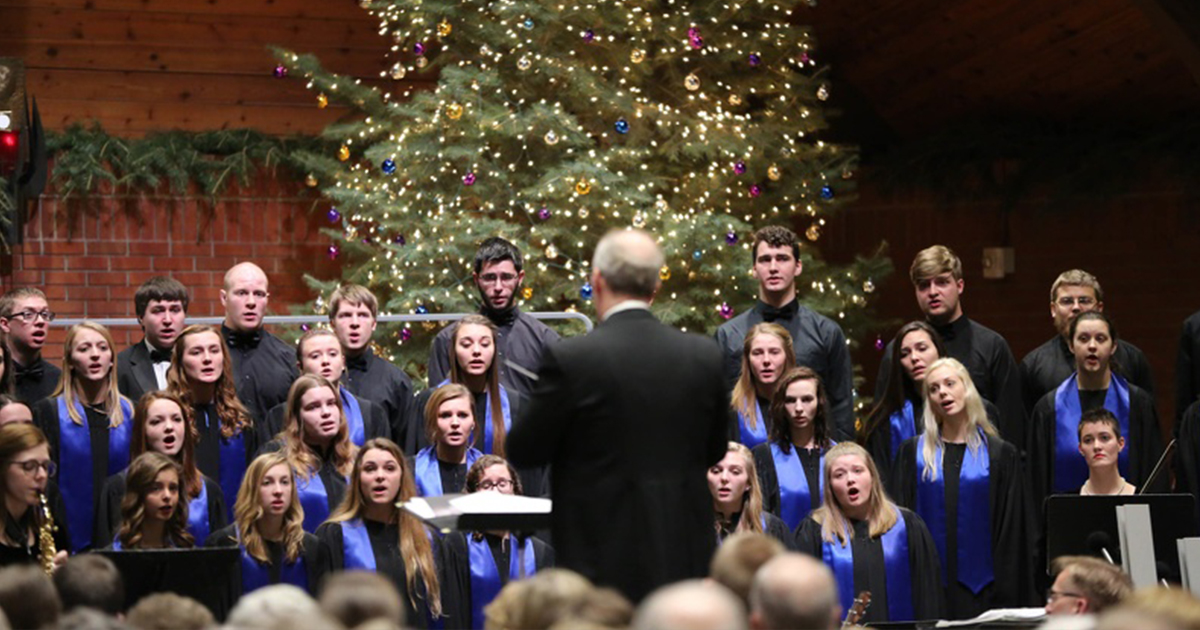 Concordia, St. Paul, to receive vocational grant
Concordia University, St. Paul, Minn., has been selected to receive a Program Development Grant from the Network for Vocation in Undergraduate Education (NetVUE) for the 2019–21 academic years.
The purpose of the grant is to deepen the intellectual and theological exploration of vocation among undergraduate students. Kelly Matthias, director of Community Action Leadership and Learning Center, and Dr. Matthew Buns, Kinesiology, will serve as co-directors of the grant.
"The NetVUE grant will allow us to incorporate program components which will foster conversations with students about their purpose for life, career and service," said Matthias. Buns added that he hopes this diverse approach will benefit Concordia students as they consider how they might use their God-given talents.
Route 38 is new CUW budget plan
Concordia University Wisconsin, Mequon, recently launched a program that allows students at the traditional undergraduate level to customize their academic schedule and maximize their budget by paying the regular, full-time tuition rate for up to 38 academic credits across fall, spring and summer semesters.
"I was hoping to graduate in three years, but I wasn't sure if I was going to be able to do it," says CUW student Jackie DeWerff. "I was thinking I would have to take a summer class along the way and just pay extra for it, but Route 38 has allowed me to stick to my original schedule and budget." Read more at blog.cuw.edu/route-38.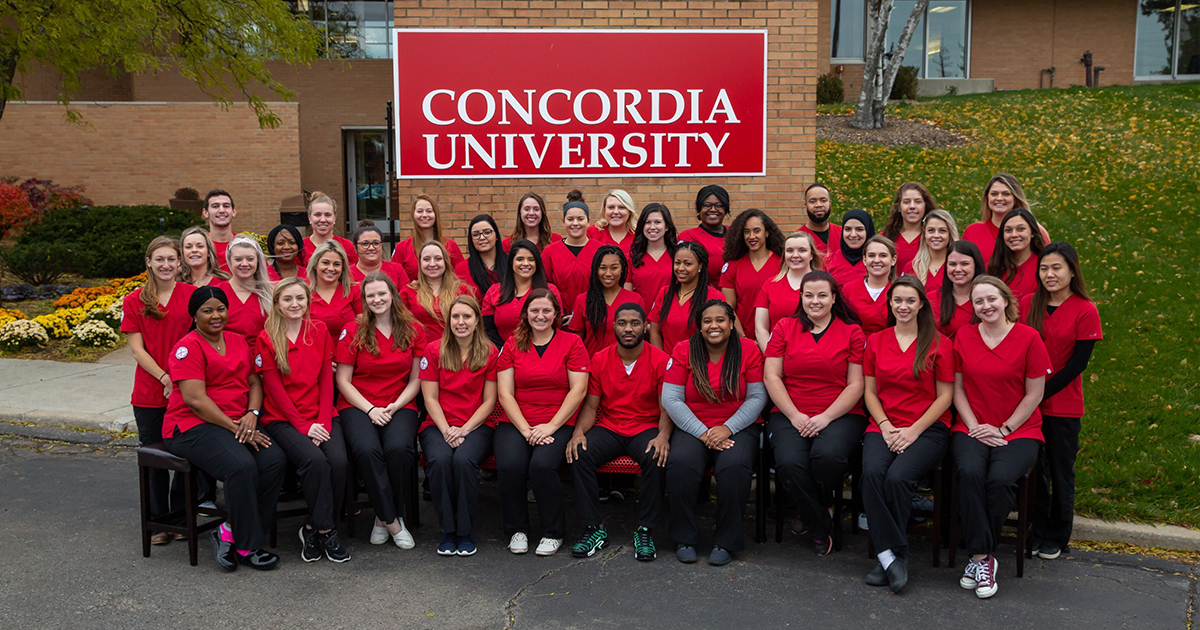 CUAA honors first nursing class
Concordia University, Ann Arbor (CUAA), Mich., honored its inaugural cohort of nursing students during a newly added commencement ceremony held on Dec. 9. A total of 39 students received their Bachelor of Science in Nursing, making them eligible to deliver care in Michigan and beyond.
CUAA received approval in November 2015 to launch its School of Nursing, which is housed in an 84,500-square-foot academic building just three miles north of CUAA's central campus. Read more about CUAA's first nursing graduates at blog.cuaa.edu/alpha-class.
National Strength and Conditioning Association recognizes CUC
The Master of Science in Applied Exercise Science–Strength and Conditioning from Concordia University Chicago (CUC), River Forest, Ill., was recently recognized by the National Strength and Conditioning Association Education Recognition Program.
Dr. Theresa Miyashita, associate professor of exercise science at CUC, and Kenneth Howard, head strength and conditioning coach for the CUC athletic teams, spearheaded the effort to earn this recognition of the program's educational strengths.
CUI featured in Chronicle of Higher Education report
The Enduring Questions & Ideas general education curriculum from Concordia University Irvine, Calif., was recently featured in a report published by The Chronicle of Higher Education. The report, "Reforming Gen Ed: Strategies for Success on Your Campus," offers a guide for other institutions that wish to update their general education programs.
Posted Jan. 17, 2019